Howard gave Phillies season to remember in '06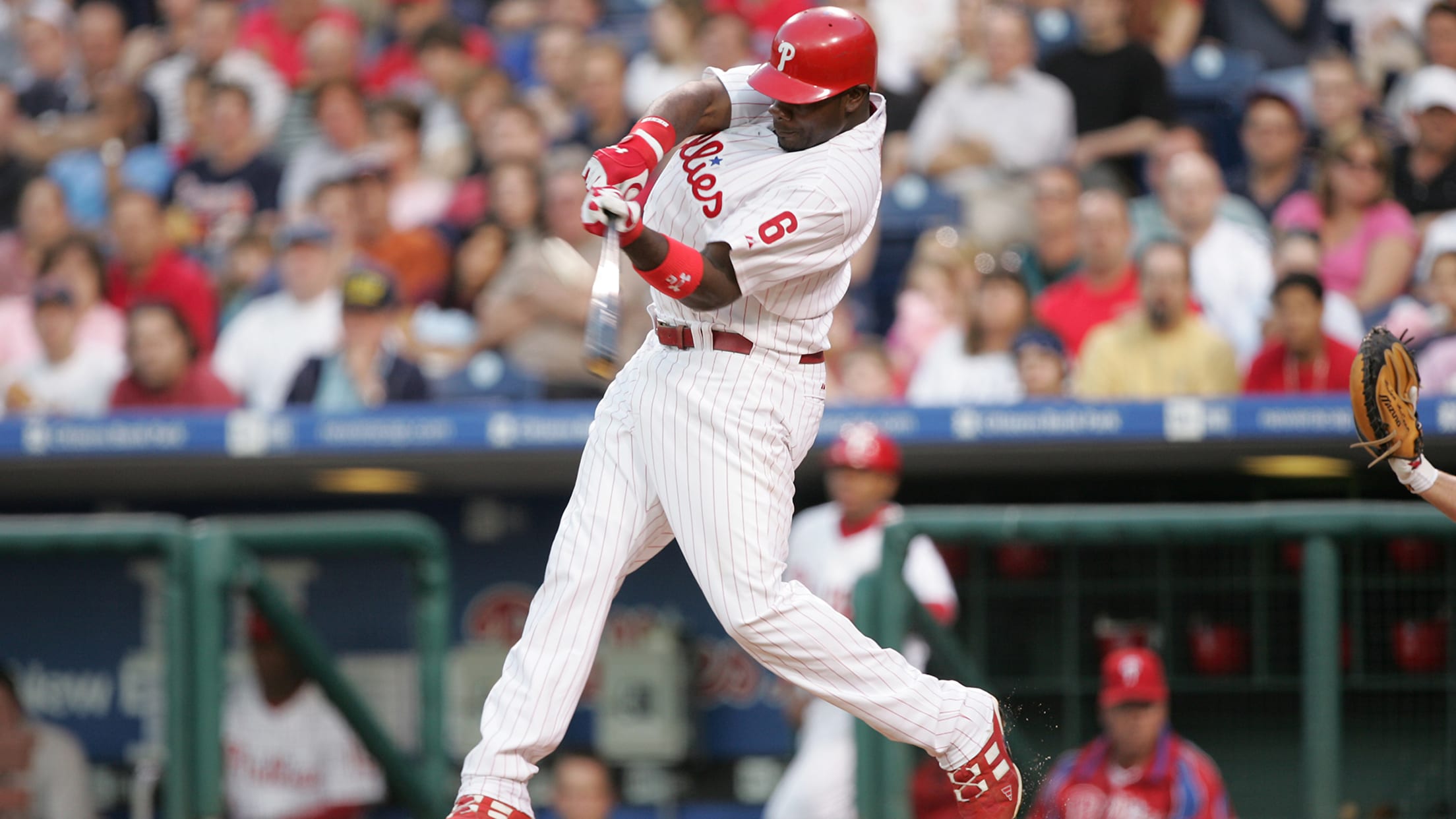 (Miles Kennedy)
Earlier this month, Ryan Howard announced his retirement from baseball. Without any doubt, he's the greatest first baseman in the history of the Phillies.His achievements include: National League Rookie of the Year Award (2005); NL Most Valuable Player Award, Silver Slugger and Home Run Derby winner ('06); runner-up for NL
Earlier this month, Ryan Howard announced his retirement from baseball. Without any doubt, he's the greatest first baseman in the history of the Phillies.
His achievements include: National League Rookie of the Year Award (2005); NL Most Valuable Player Award, Silver Slugger and Home Run Derby winner ('06); runner-up for NL MVP Award ('08); NL Championship Series MVP ('09); NL All-Star ('06, '09, '10); NL Hank Aaron Award winner ('06, '08) and RBI leader ('06, '08, '09).
What separates Howard from anyone else in Phillies history was his massive home run output (58) in his first full season in the Majors (2006). Ryan became just the 23rd MLB player to get to that lofty number.
Those 58 homers smashed Mike Schmidt's club record of 48, set in 1980. It also equaled the Philadelphia baseball record for most homers set by Jimmie Foxx of the A's in 1932.
Howard broke Schmidt's club record on Aug. 31, a mammoth blast into section 461 of the RFK Stadium upper deck.
Sitting on 49 home runs, where would Howard finish? A month of baseball was to be played. Returning to Citizens Bank Park, Howard quickly did some major damage. The date was Sept. 3, a Sunday afternoon against Atlanta. Facing right-hander Tim Hudson, Howard hit three consecutive home runs on a total of nine pitches, in the second, third and sixth innings.
Howard's 52 were the most hit by a player in his sophomore big league season. Visions of 60 began dancing in the heads of fans. Twenty-six games remained. In Game No. 153, he became the eighth player to reach 58, with a three-run blast off Ricky Nolasco of the Florida Marlins on Sept. 22.
With nine games remaining, 60 seemed within his grasp. As we all know, he didn't get there. Ryan got 10 hits and walked 10 times -- six intentional -- in those nine games.
Howard's 149 RBIs and .659 slugging percentage (2006) are second to Chuck Klein's club single-season records of 170 RBIs (1932) and .687 slugging percentage ('30).
"The Big Piece" was the big power bat in the middle of the batting lineup when the Phillies reached the postseason five consecutive seasons. That run ended with a loss to the Cardinals in the 2011 NL Division Series. Howard crumbled to the ground in making the final out of Game 5. Prognosis: a torn left Achilles tendon. It started a series of injuries, fracture in his big right toe ('12), torn the left meniscus ('13) and sore left knee ('15).
Over his final five injury-plagued seasons, Howard averaged 19.2 home runs. During the five postseason seasons, it was 40.8. During his 13-year career, 39.0.
After hitting 112 home runs in 515 Minor League games, Howard burst into the Majors in 2005, hitting 22 homers and driving in 63 runs in just 88 games. He led the Majors in home runs (58) and RBIs (149) in 2006 and again topped all hitters, 48/146, during the Phillies' 2008 World Series championship season.
In the Phillies record book for home runs and RBIs, Howard (382; 1,194) is second to Schmidt (548; 1,595).
Writing in The Players' Tribune on Sept. 4, Howard announced his retirement: "Thank You, Philly." Thank you, Ryan Howard.
Larry Shenk is in charge of alumni relations and team historian for the Phillies.