Salvy 'OK' after being struck by foul tip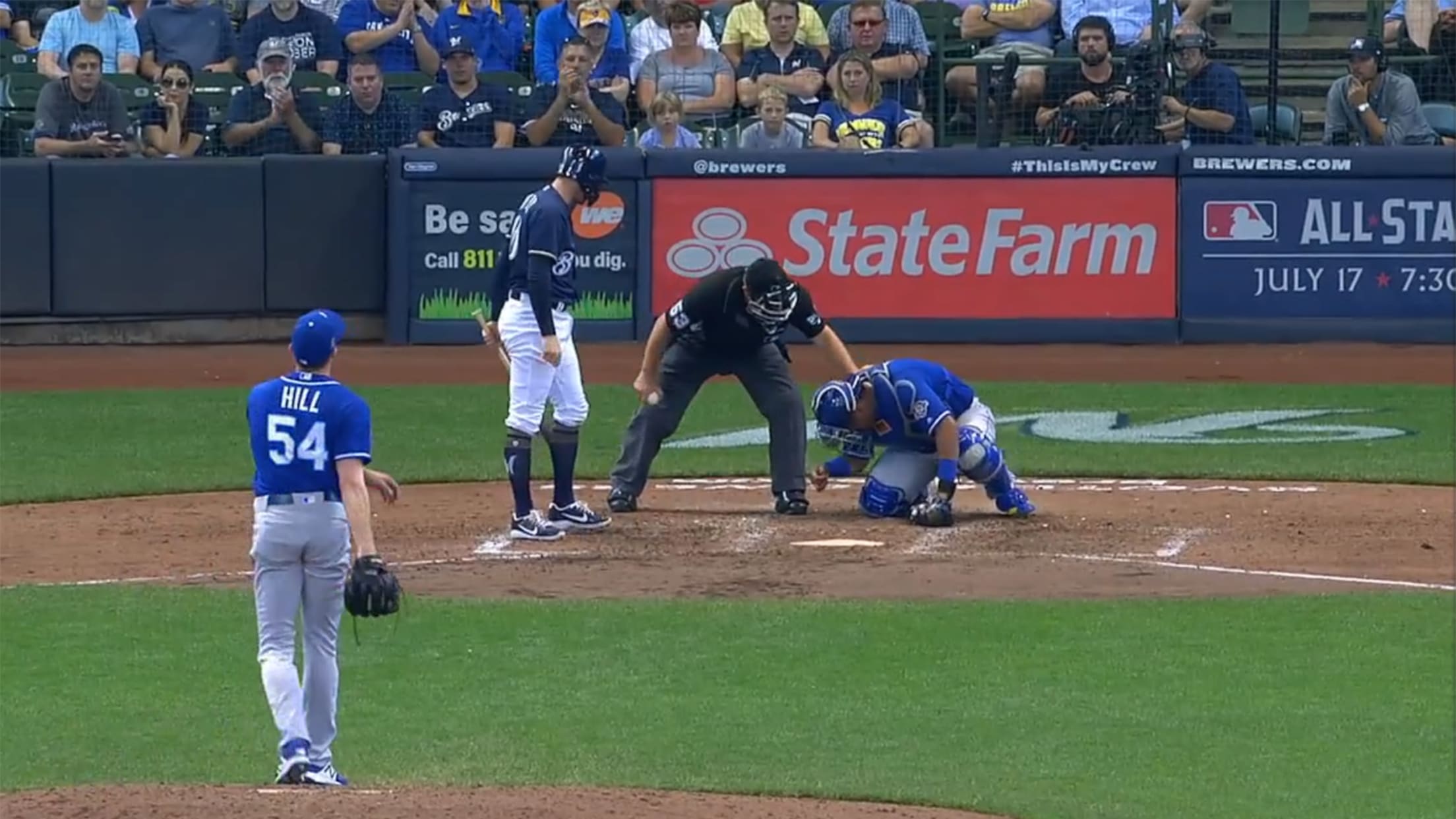 MILWAUKEE -- Royals All-Star and Gold Glove Award-winning catcher Salvador Perez left Wednesday afternoon's 5-4 win over the Brewers at Miller Park in the bottom of the ninth inning with an injury.With Brad Miller at bat and reliever Tim Hill on the mound, Perez took a foul tip off his
MILWAUKEE -- Royals All-Star and Gold Glove Award-winning catcher Salvador Perez left Wednesday afternoon's 5-4 win over the Brewers at Miller Park in the bottom of the ninth inning with an injury.
With Brad Miller at bat and reliever Tim Hill on the mound, Perez took a foul tip off his lower left arm. Perez said after the game he was fine.
"It just went numb for a while, and I couldn't feel my hand," Perez said. "It hit on the nerve. But it's OK now. I can feel it again."
Andrew Butera replaced Perez to finish out the ninth.