Padres hitters having trouble with the curve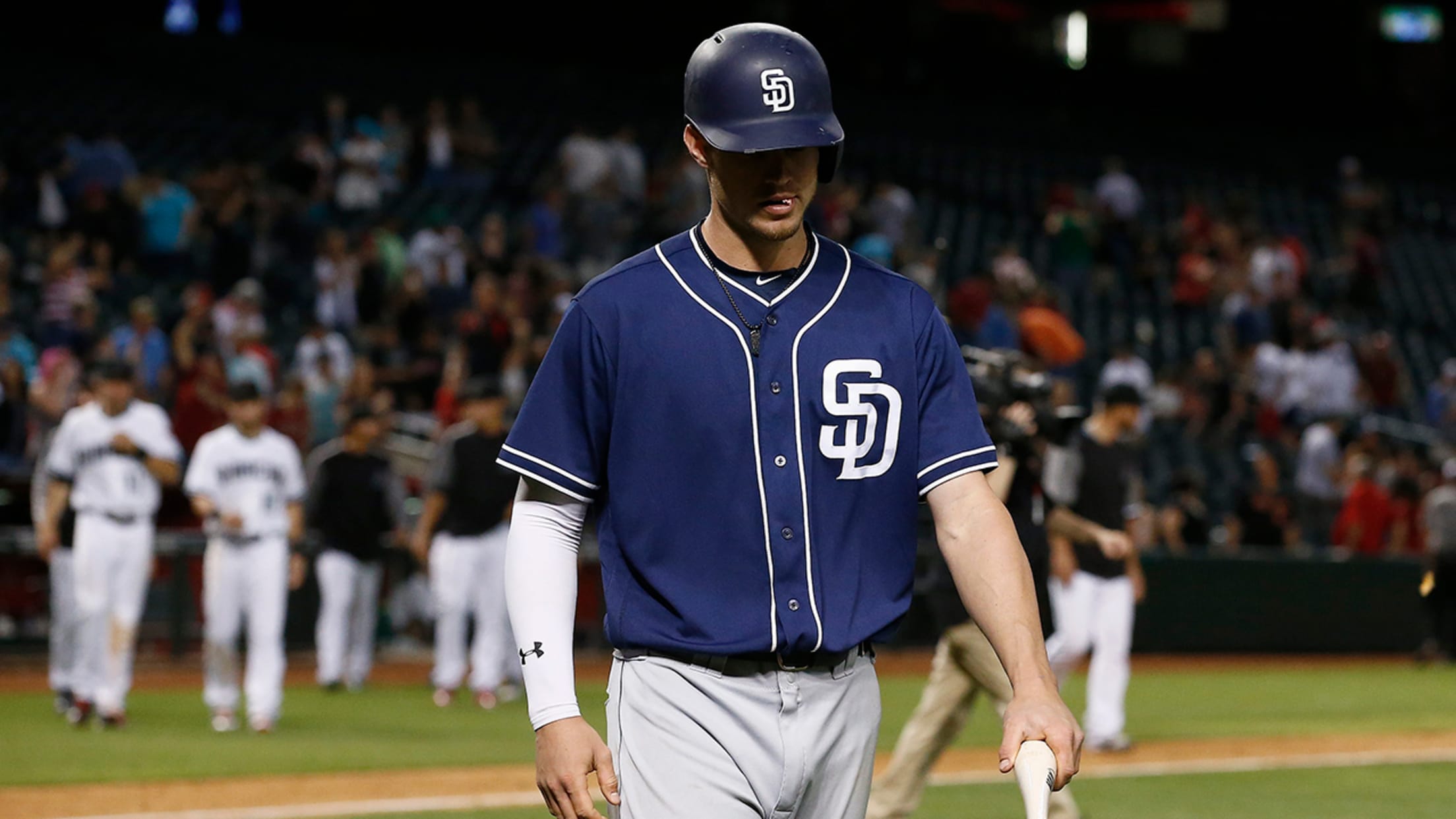 Wil Myers and other Padres hitters have struggled against curveballs this season. (AP)
SAN DIEGO -- Padres manager Andy Green is fully aware his team is having trouble with the curve.San Diego's young roster sees the second-most percentage of curveballs of any team in baseball, according to Statcast™. More concerning, though, is the Padres' .148 average against curveballs, the Majors' third-worst mark."We swing
SAN DIEGO -- Padres manager Andy Green is fully aware his team is having trouble with the curve.
San Diego's young roster sees the second-most percentage of curveballs of any team in baseball, according to Statcast™. More concerning, though, is the Padres' .148 average against curveballs, the Majors' third-worst mark.
"We swing at them before we get to home plate a lot of times," Green said. "We have to become more disciplined as a team. I don't think there's anybody out there trying to chase breaking balls. Nobody goes up with that mentality, but it's a byproduct of the way the game is today. The game today is high fastballs, then breaking balls off the high fastballs."
Green pointed to Indians starter Trevor Bauer as an example, noting how the right-hander entered the Majors thriving off the combination of a high fastball and curveball. Rockies starter Tyler Chatwood pitched eight one-run innings against San Diego on Saturday, throwing 20 curveballs; only four were in the strike zone, but the Padres chased 10 others.
Throughout the season, several Padres have struggled when tasked with hitting curves. All-Star William Myers is 2-for-22 in at-bats that ended with a curveball, while third baseman Ryan Schimpf has one hit in 16 at-bats. Catcher Austin Hedges, who is hitting .167 off curves, said San Diego's young roster is working to adjust. With the exception of shortstop Erick Aybar, none of the Padres with more than 10 at-bats ending with a curveball is 30 years or older.
"We've got a lot of guys who still have a lot to prove," said Hedges, who homered in three straight starts coming into Sunday's series finale against Colorado. "I think they're challenging us sometimes with their third- and fourth-best pitch to keep us off-balance. It's smart on their part, but I think we've been making some nice adjustments recently."
Green said the Padres consistently work to improve discipline, having batters take swings off high-velocity and curveball pitching machines. Becoming aware of opponents' tendencies and knowing when they might throw the breaking ball is crucial as well.
"That kind of understanding gives you a leg up when you get into the game and you know what you're going to see," Green said. "There's no other way but hard work, study, being ahead of your opponent and understanding what your opponent's done to get you out and how you have to make an adjustment back to them."
Nathan Ruiz is a reporter for MLB.com based in San Diego.