A's hope Casilla can join camp before WBC '17
Veteran reliever waiting on visa to travel from Dominican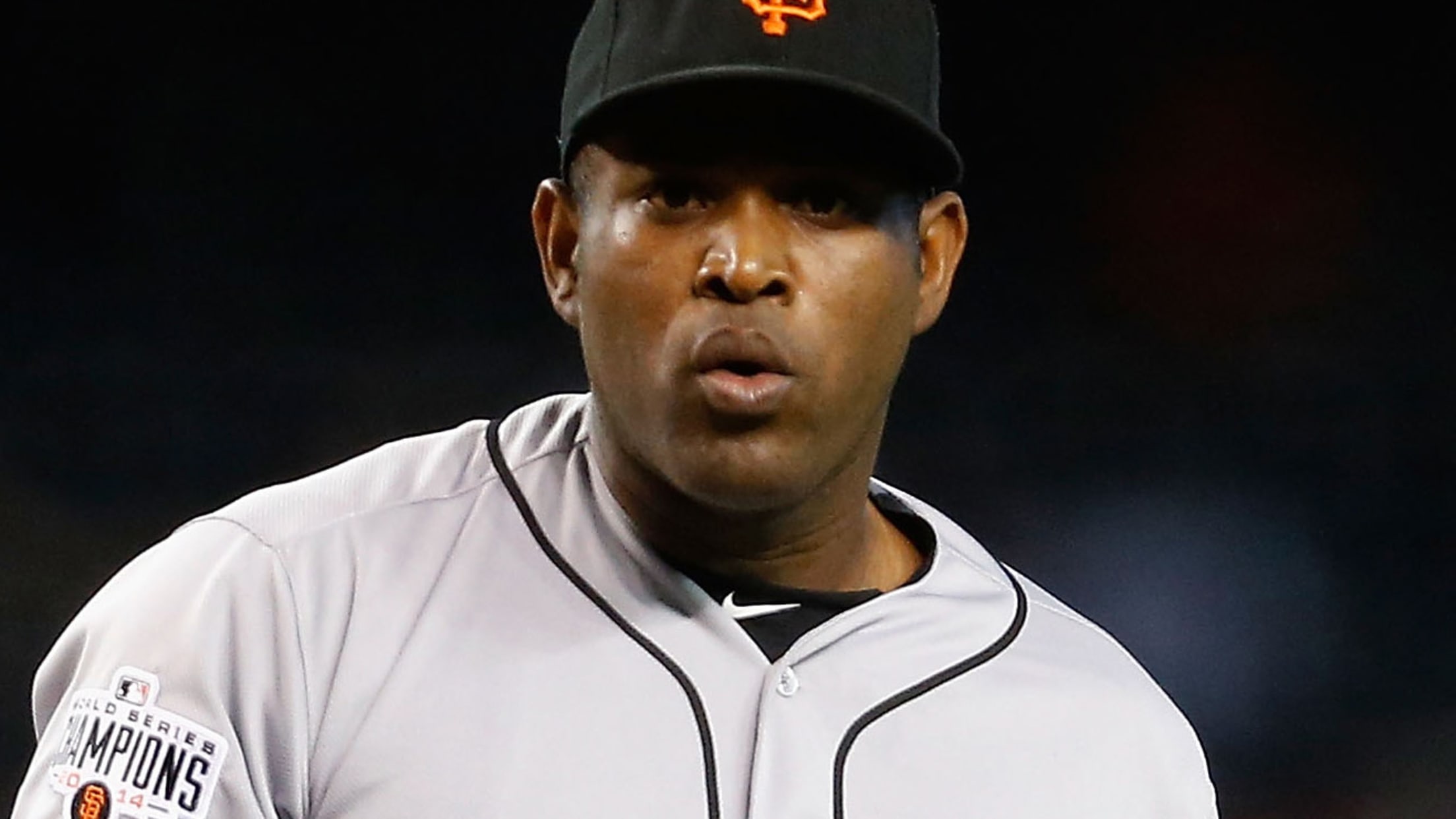 Santiago Casilla has been delayed in the Dominican Republic by visa issues linked to his signing late in the offseason. (Getty)
MESA, Ariz. -- As the A's prepared to face his former Giants team Monday, right-hander Santiago Casilla remained held up in the Dominican Republic by visa paperwork."I'd like to get him here. I'd like to meet him," A's manager Bob Melvin said. "But it's not his fault."Casilla's delayed arrival is
MESA, Ariz. -- As the A's prepared to face his former Giants team Monday, right-hander Santiago Casilla remained held up in the Dominican Republic by visa paperwork.
"I'd like to get him here. I'd like to meet him," A's manager Bob Melvin said. "But it's not his fault."
Casilla's delayed arrival is linked to his late signing date. Because his two-year, $11 million deal with the A's wasn't made official until Jan. 20, only then could the lengthy visa process begin.
:: 2017 World Baseball Classic ::
Melvin isn't so much worried about the 13-year veteran's spring workload, but he would obviously prefer to have Casilla in camp sooner rather than later, especially since he's committed to play for the Dominican Republic in the World Baseball Classic.
Participants are expected to depart their respective teams for Classic play by the end of the week, presenting mild concern for the A's.
"We just hope to get him here before he has to leave for it," Melvin said.
Casilla, 36, has been keeping up with a throwing program at the team's academy in the Dominican Republic, per Melvin, and isn't necessarily far behind his new bullpen mates. The A's are holding back several relievers from game action for some time, in accordance with the extended spring schedule this year.
"I haven't talked to him about that," Melvin said. "Typically, some of our guys we want to get in nine or 10 games, but I don't know that we need to get him in that many.
"Because of his workload, I'm guessing we'll be fine still."
Casilla appeared in eight Cactus League games with the Giants last spring, and 11 the year before.
Jane Lee has covered the A's for MLB.com since 2010.