Sarah's Take: Dodgers should dominate awards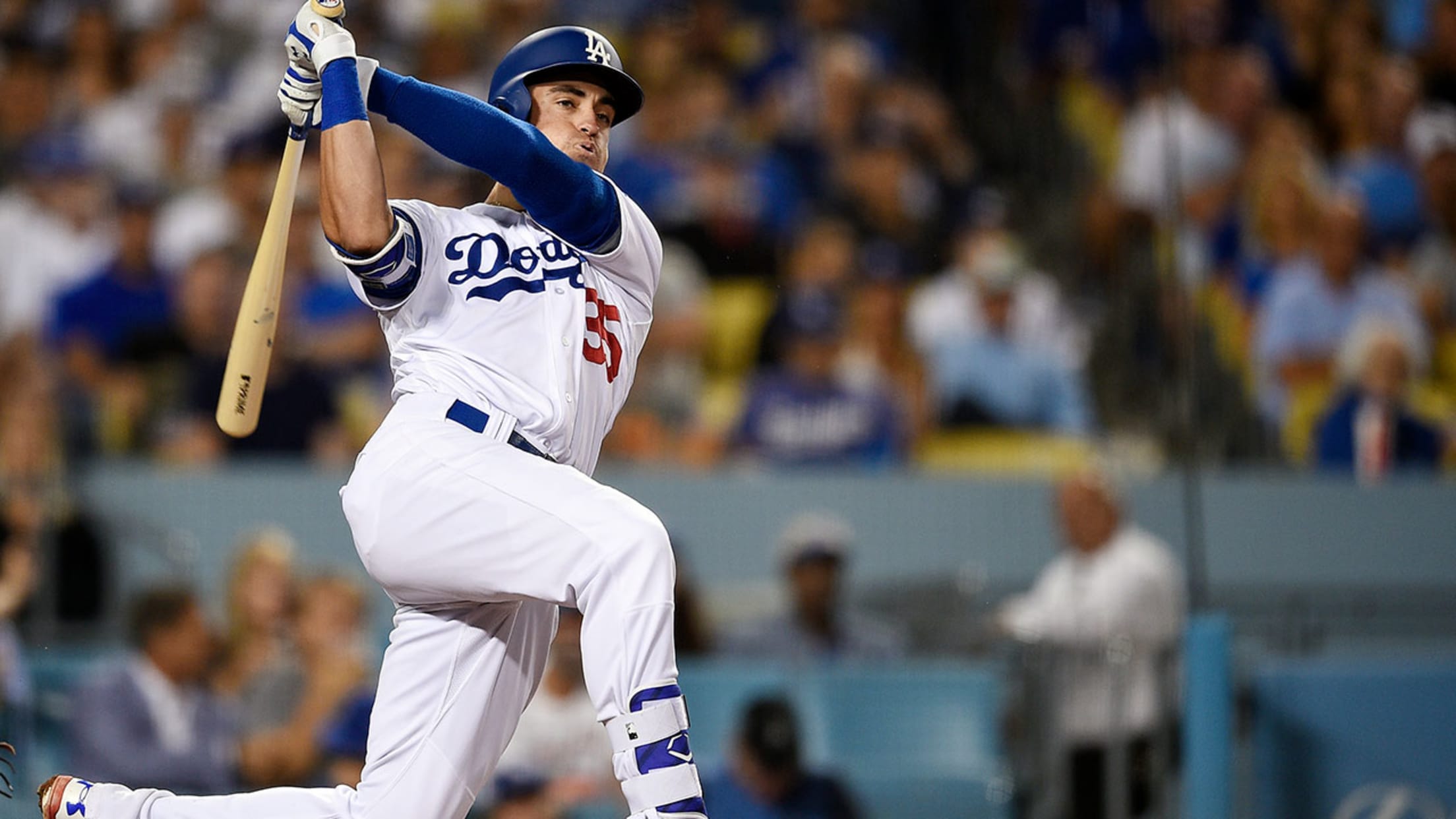 Cody Bellinger has hit 34 homers and led the Dodgers to a 76-23 record since his debut, making him a candidate for Rookie of the Year and MVP. (AP/Kelvin Kuo)
With a 19-game lead, the Los Angeles Dodgers have practically wrapped up their fifth National League West Division title. The team is 51 games over .500, and seemingly every day it is breaking records for the best baseball team in history.Since the Dodgers have had a remarkable season, they should
With a 19-game lead, the Los Angeles Dodgers have practically wrapped up their fifth National League West Division title. The team is 51 games over .500, and seemingly every day it is breaking records for the best baseball team in history.
Since the Dodgers have had a remarkable season, they should have many of their players and their manager in the discussion for postseason awards.
Rookie of the Year:Cody Bellinger
When this season began, Bellinger was slated to spend the year in Triple-A, perfecting his baseball skills. During early April, the Dodgers struggled offensively and missed the certain spark needed to be a winning team. The front office thought it needed a dose of youthful enthusiasm, so the Dodgers called up Bellinger temporarily, or so they thought. It's difficult to believe his first Major-League hit was a swinging bunt.
Bellinger is definitely a five-tool player, even though no one describes him that way. His 34 home runs -- one shy from tying the Dodgers' rookie record set in 1993 by Mike Piazza -- are second most in the league. Not known for his ability to hit for a high batting average, Bellinger has learned to shorten his swing to produce hits, especially with runners in scoring position. During the past week, Bellinger has hit .474. Every time the pitchers have tried a different approach to retire him, Bellinger has adjusted. Unlike most rookies, Bellinger rarely chases balls out of the strike zone. Thus, he has assumed the cleanup position in the lineup. Regardless, whether a left-handed pitcher or right-handed pitcher is on the mound, manager Dave Roberts puts him in the lineup, unless he thinks Bellinger needs a rest.
Defensively, Bellinger is an extraordinary first baseman, with many Gold Gloves in his future. He has demonstrated cat-like reflexes and incredible flexibility. This flexibility and his 6-foot-4-inch lanky frame have prevented many throwing errors for his fellow infielders. Bellinger also can play left field.
Cy Young Award:Alex Wood
Although everybody thinks Clayton Kershaw should win the Cy Young Award, since he was having another spectacular season before straining his lower back, he will miss at least a month with the injury.
Wood didn't belong to the starting rotation coming out of spring training since the Dodgers had five other starters. However, when Rich Hill was bothered by blisters, Wood joined the starting rotation, and his extraordinary performances allowed him to retain his position in the rotation when Hill returned.
Since he began the season in the bullpen and had a short stint on the disabled list with inflammation in the SC joint, Wood doesn't qualify for the ERA title yet, but his 2.30 ERA would be third in the league. Soon he will qualify, and he is tied for the second-most wins. At 26, Wood has learned to use his curveball more to complement his outstanding fastball and changeup. He doesn't nibble at the strike zone, conserving pitches that enables him to go at least six innings. He has 130 strikeouts compared to 30 walks. Although Kershaw catches the headlines, in 2017, Wood arguably has been better.
MVP: Bellinger
Since Bellinger's debut, the Dodgers have won 76 games and lost 23. He has had countless important hits and walks. Although Justin Turner, Chris Taylor and Corey Seager have had fantastic seasons offensively, they haven't had the same impact on the team as Bellinger has.
Manager of the Year: Dave Roberts
For the second straight year, Roberts has displayed he is the best manager in baseball. Though the Dodgers' roster is overloaded with exceptional talent, balancing this talent is difficult. Roberts gives everyone on the roster enough playing time to remain sharp. Keeping the players' focus on the goal of winning a World Series championship could be difficult with such a large lead in the division, but Roberts seems to have no problems with this. The Dodgers have tremendous chemistry in the clubhouse. They have won 20 consecutive series and are on a pace to set a National League record for the most wins in a season.