Kingery (hamstring) passes first test
Infielder to be reevaluated following Friday's Double-A Reading game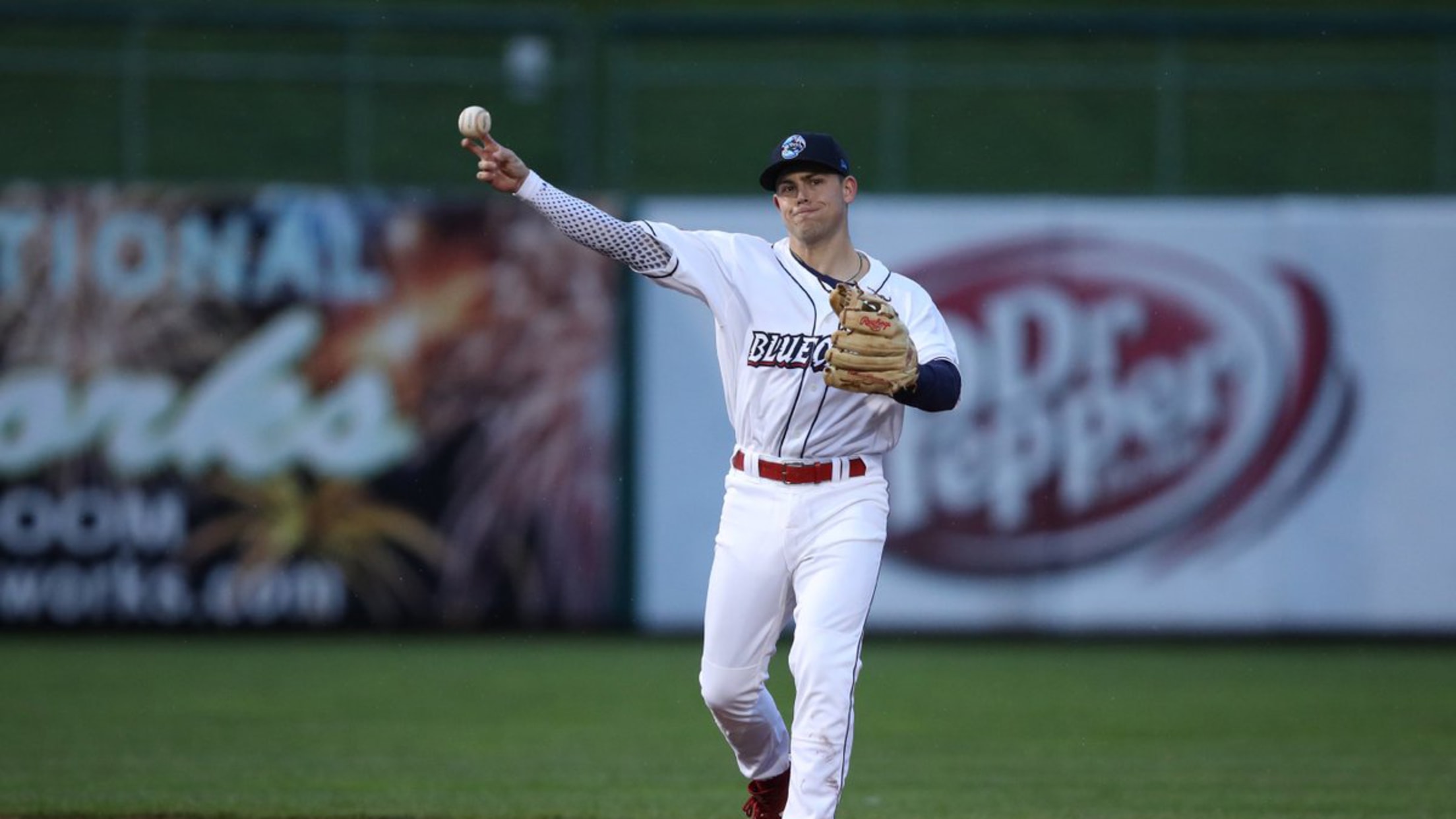 PHILADELPHIA -- Scott Kingery passed multiple tests in his first rehab game on Tuesday with Class A Lakewood. Sidelined since April 20 with a strained right hamstring, Kingery legged out an infield single in the sixth and made multiple plays in the field while completing seven innings at shortstop. "He
PHILADELPHIA -- Scott Kingery passed multiple tests in his first rehab game on Tuesday with Class A Lakewood.
Sidelined since April 20 with a strained right hamstring, Kingery legged out an infield single in the sixth and made multiple plays in the field while completing seven innings at shortstop.
"He was tested in a number of ways, the first one being sprinting down the first-base line," Phillies manager Gabe Kapler said. "I think he ran close to a four flat down the first-base line, which is obviously fast. Also was challenged on a couple of plays defensively, and came through those clean."
Kingery was a bit tentative running down the line on a first-inning groundout and with the first ball that was hit to him at shortstop, but he said he was able to settle in as the game went on.
"That's what I was hoping for, to at least have some plays that were a little bit challenging, so I could really test it out," Kingery said. "It was good to get back out there into some game action. I'm just going to take it day by day and see how it feels, but yesterday went well."
It's been fun watching Scott Kingery playing with us again! #clawsome #blueclaws pic.twitter.com/fgmN5FBlLU

— Lakewood BlueClaws (@BlueClaws) May 15, 2019
Kingery was at Citizens Bank Park with the club on Wednesday, but he will next report to Double-A Reading, where he's scheduled to play a full nine innings at second base on Thursday. He's then expected to see time at both third base and center field with Reading on Friday.
"We want to get him exposed to the outfield and different positions around the infield so we can utilize him where it's best for him and for the Phillies," Kapler said.
The Phillies will reevaluate Kingery's status following Friday's game, though Kapler said this weekend might be a "stretch" for Kingery's return.
As for how Kingery will fit into the lineup once he is activated, Kapler said that remains a moving target, especially with how well César Hernández has been playing at second base. Hernandez entered Wednesday with a .410/.478/.641 line and five extra-base hits in 12 games this month.
"The best way to describe it is he will be used and viewed in a similar fashion as he has been in the past with the Phillies: as an option to start at any position -- third, short, second, center, left or right," Kapler said of Kingery.
Kingery, of course, was playing well at the time of his injury, hitting .406 with six of his 13 hits going for extra bases.
"It was definitely frustrating when it first happened, just because I was kind of rolling along," Kingery said. "But now I'm just focused on doing everything I need to do to get back up here and hopefully pick up where I left off."
Harper good to go
Bryce Harper was in Wednesday's lineup, one day after avoiding an injury scare when he slid into the right-field wall while making a catch in foul territory in Tuesday's loss.
Harper admitted that his left knee felt sore after the game, but he texted his skipper on Wednesday to let him know he was feeling better. The Phillies' medical staff gave him the all-clear when he arrived at the ballpark.
"He feels good to go," Kapler said. "He checked in with our medical staff. There are no concerns for his well-being going forward. There's some minimal swelling in there, but nothing that causes any of us any concern about putting him out there."
CBP goes Hollywood
Bruce Willis was on hand to throw out the ceremonial first pitch prior to Wednesday's game.
Willis, who attended Penns Grove High School less than 30 miles from Citizens Bank Park, chatted with Kapler and several players on the field during batting practice. The "Die Hard" actor then stepped into the cage to take some swings of his own from the left-handed batter's box.
Turns out he really is a neat guy. pic.twitter.com/6fDP2SpU6k

— Philadelphia Phillies (@Phillies) May 15, 2019