Scouts Foundation raises more than money
Organization helps bring hope to individuals during tough times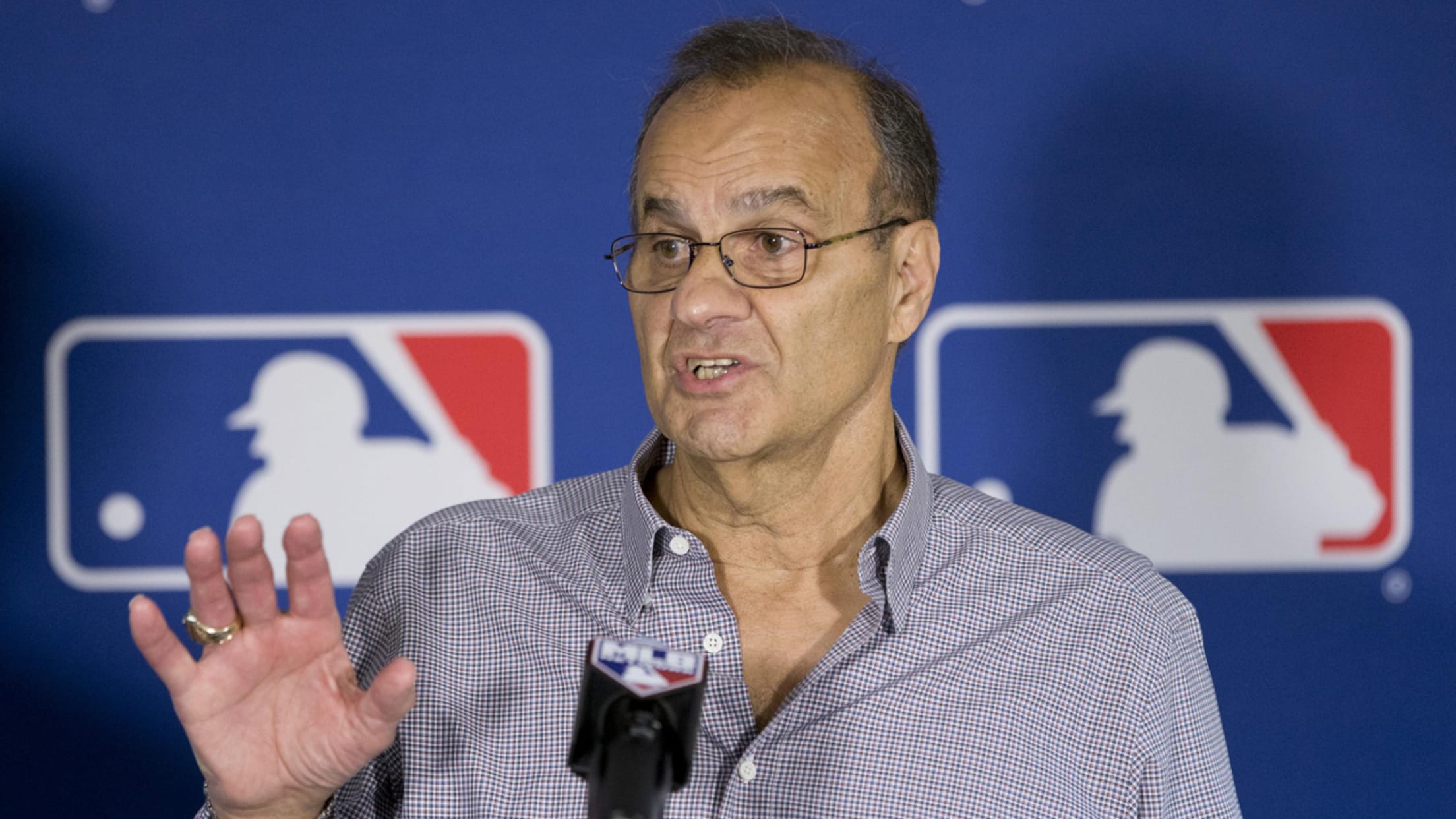 Joe Torre will be among the honorees at Saturday's Professional Baseball Scouts Foundation Dinner. (AP) (Wilfredo Lee/AP)
BEVERLY HILLS, Calif. -- The Professional Baseball Scouts Foundation Dinner is always one of the highlights of the offseason on the West Coast. And the Hall of Famers and stars will be out again in all their glory for the 13th annual affair on Saturday night, this year at the
BEVERLY HILLS, Calif. -- The Professional Baseball Scouts Foundation Dinner is always one of the highlights of the offseason on the West Coast. And the Hall of Famers and stars will be out again in all their glory for the 13th annual affair on Saturday night, this year at the famous Beverly Hilton Hotel.
The honorees include baseball greats Joe Torre, Maury Wills, Andre Dawson, Terry Collins, Bill White and Roland Hemond. The list of award presenters is just as impressive: Bud Selig, Jerry Reinsdorf, Stan Kasten, Tommy Lasorda, Ferguson Jenkins, Dave Winfield, Frank Thomas, Tony La Russa and Peter O'Malley.
But that All-Star cast is just window dressing. It's the draw to bring in the usual sold-out crowd of 1,500 that this year will raise $300,000 to $400,000 in net profits through ticket and memorabilia sales, said Dennis Gilbert, a former player and agent who founded the organization. With that money, the foundation is able to aid scouts who have fallen on hard times.
"A lot of people are sick or have lost their jobs," said Gilbert, now a consultant to Reinsdorf, the White Sox chairman. "I must get 15 or 20 calls from scouts a week who need our help."
Asked to describe one of those instances during an interview this week, Gilbert told the story of a scout whose family couldn't afford to keep him in hospice where he was living out his final days because of a terminal illness. Gilbert wouldn't divulge his name, citing a privacy clause in the foundation's bylaws.
What did the foundation do for the scout who has since passed away?
"We paid the bill," Gilbert said.
Scouts are one of the most modestly paid and least recognized groups in all of baseball. Yet, they have long traveled the byways and highways digging up pearls of talent. They're on the road for much of the year, and when they fall, they fall hard.
There will be a memorial service on Saturday morning at Dodger Stadium for one of their own: George Genovese, the prolific scout for the Giants and Dodgers, who died this past November at 93 years old. Gilbert will be among the speakers, as is Dan Evans, the former Dodgers general manager who's now scouting for the Blue Jays.
Evans pulls no punches when it comes to Genovese.
"For me, he's the greatest scout of all time," Evans once told The Los Angeles Times.
Genovese was responsible during his 30 years in San Francisco for the signings of Bobby Bonds, Garry Maddux, Gary Matthews, Jack Clark, Rob Deer, Dave Kingman and Matt Williams -- among many others -- before parting ways with the Giants in 1994. An L.A. native, it didn't take long for the Dodgers to pick him up.
"I don't know if we have enough time to go over all the stuff that George Genovese has done, not just for me, but also for a lot of players," Matthews said a few years ago. "He's a big reason why I was in the Major Leagues, to be quite frank. He'd stick by you and work out with you. He has a special place in my heart."
The foundation now has an award in Genovese's name: The George Genovese Lifetime Achievement Award, to be presented on Saturday night to scouts Bob Engle, Sandy Johnson and Gordon Lakey.
Genovese was one of the lucky ones. Others were not as fortunate.
More than a decade ago, Gilbert, Hemond, and scouts Dave Yoakum and Harry Minor recognized the massive need in their community and together established the foundation, which pays for medical bills, funeral costs, groceries and sometimes acts as a job referral service. Gilbert discounts the dinner tickets and hosts the scouts for a private Sunday morning brunch. Each year, a scout is roasted. The stories are legendary. So are the people.
"The entire sport has come together on this," Gilbert said. "I can't thank MLB enough. They buy a table. Bud buys a table. Jeff Idelson [of the National Baseball Hall of Fame] is a godsend. Laurel Prieb [Selig's son-in-law and an MLB vice president] helps out a lot. I could go on and on.
"Every player has been scouted. Almost every player owes his career to one particular guy. The good thing is, so many people recognize that and have stepped up."
The foundation has raised in excess of $1.6 million during these 13 years. That's a nice chunk of change and has created a lot of smiles. Before the foundation there was nothing.
Now, as the All-Stars line up, there's a safety net for the hard times. And that generates hope.