Newcomb apologizes after offensive tweets surface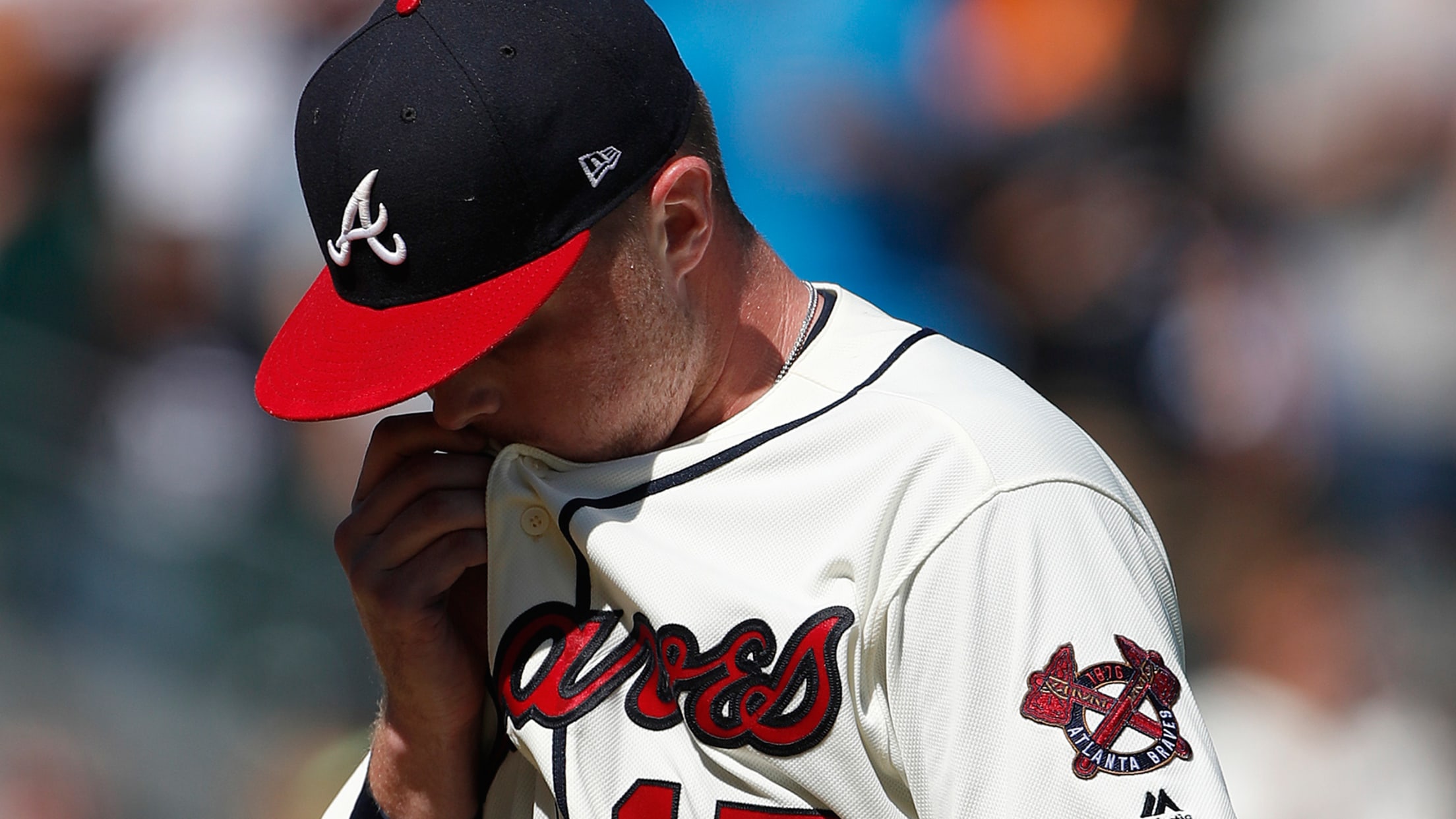 ATLANTA -- Braves left-hander Sean Newcomb apologized for a number of offensive tweets he sent several years ago after they resurfaced following his near no-hitter on Sunday afternoon against the Dodgers."I just wanted to apologize for any insensitive material," said the 25-year-old. "That was a long time ago -- six
ATLANTA -- Braves left-hander Sean Newcomb apologized for a number of offensive tweets he sent several years ago after they resurfaced following his near no-hitter on Sunday afternoon against the Dodgers.
"I just wanted to apologize for any insensitive material," said the 25-year-old. "That was a long time ago -- six or seven years ago when I was just saying stupid stuff to some friends. I know I have grown a lot since then and I didn't mean anything by it. It was just something stupid that I did a long time ago."
Newcomb said he was unaware that the tweets -- which were homophobic, sexist and racist in nature, and sent in 2011-12 -- had gained traction when he first addressed the media following the game. He then checked his phone, saw the tweets were causing a stir and called the media back to the clubhouse so he could apologize.
When asked if he was concerned about how the tweets might affect his relationships with his teammates, Newcomb said he didn't think it would be an issue.
"I think the people that know me know that isn't the type of person I am," Newcomb said.
The Braves released the following statement on the matter:
"We are aware of the tweets that surfaced after today's game and have spoken to Sean who is incredibly remorseful. Regardless of how long ago he posted them, he is aware of the insensitivity and is taking full responsibility.
"We find the tweets hurtful and incredibly disappointing and even though he was 18 or 19 years old when posted, it doesn't make them any less tolerable. We will work together with Sean towards mending the wounds created in our community."
Newcomb was one out away from throwing the Braves' first no-hitter since Kent Mercker in 1994 when he allowed a two-out single to Chris Taylor in ninth inning.
Tori McElhaney is a reporter for MLB.com based in Atlanta.