Mariners' Smith impressing early in camp
Romero also continues hot start; Lind looks good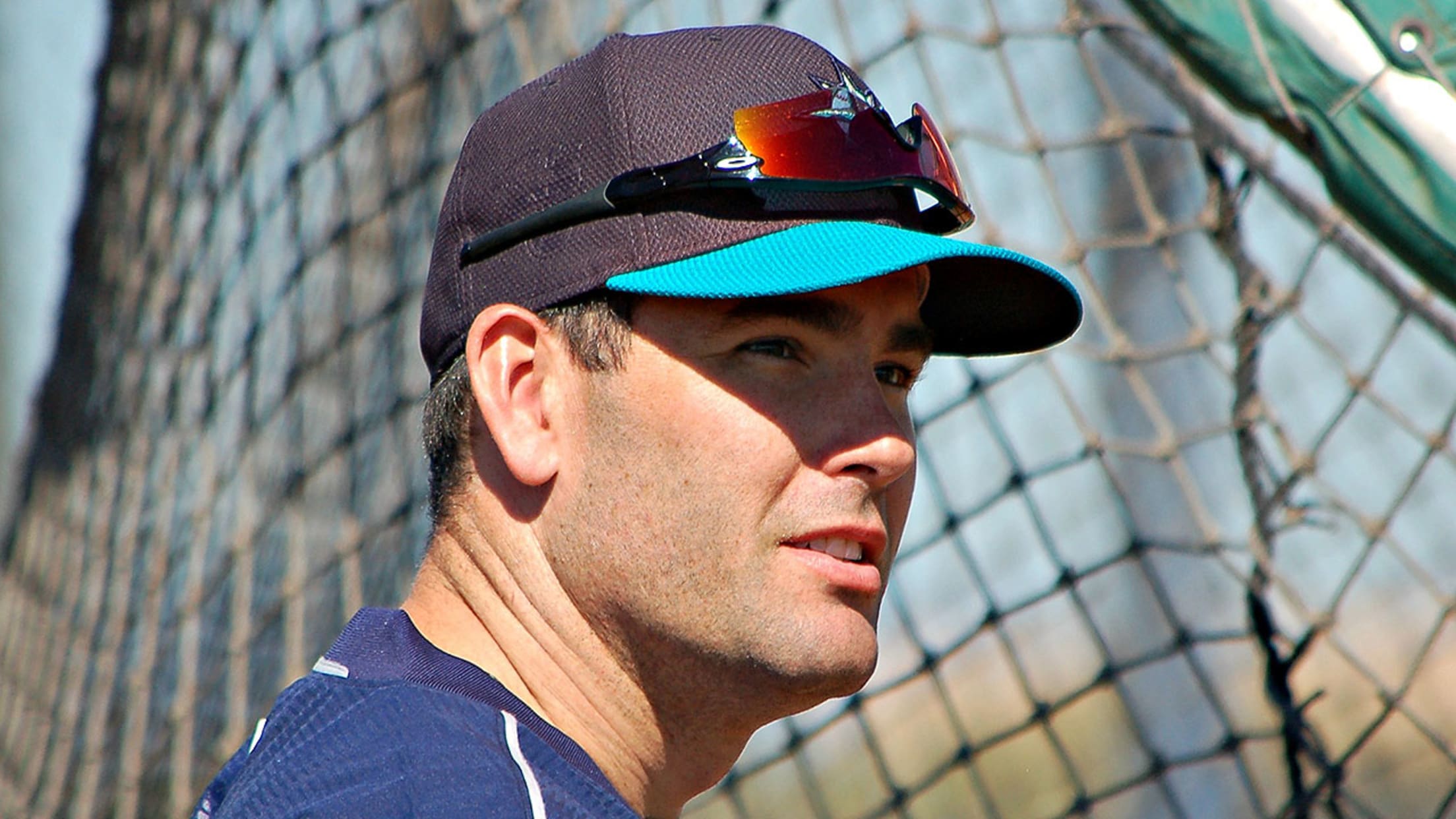 "He fits in perfectly with what we're trying to do," Scott Servais said of Seth Smith. (Greg Johns)
PEORIA, Ariz. -- Seth Smith doesn't seem to draw a lot of attention or headlines, but the veteran outfielder is a big part of Mariners manager Scott Servais' plans for the coming season, and he's off to a strong start in Cactus League play.Smith went 2-for-3 in Thursday's 10-8 win
PEORIA, Ariz. -- Seth Smith doesn't seem to draw a lot of attention or headlines, but the veteran outfielder is a big part of Mariners manager Scott Servais' plans for the coming season, and he's off to a strong start in Cactus League play.
Smith went 2-for-3 in Thursday's 10-8 win over the Cubs and is hitting .615 (8-for-13) in his first five games.
• Spring Training: Schedule | Tickets | More info
While the Mariners revamped their outfield over the offseason with the addition of Norichika Aoki and Leonys Martin, Smith returns as the starting right fielder -- in combination with Franklin Gutierrez and Nelson Cruz -- and his career .344 on-base percentage and history of grinding out at-bats melds well with the new regime's goals.
"Seth has done that his whole career," Servais said. "He fits in perfectly with what we're trying to do. In our lineup, there are certain days we get very left-handed, and he's part of that. But he's off to a great start this spring. His at-bats have probably been more consistent than anybody else's."
Worth noting
• Outfielder Stefen Romero went 2-for-3 with a double and three RBIs and continued his own hot start to Cactus League play, where he's batting .571 (8-for-14) with a team-leading six RBIs.
"He's really impressive," Servais said. "I'm really happy with where he's at, and he continues to do it every day. He's getting a lot of confidence, and it's great to see when a young guy is ready to step up like that."
• Adam Lind's two-double day against the Cubs was a welcome sight as the new first baseman begins gearing up. Lind has been brought along slowly after dealing with back problems in the past, but he looked sharp after going 1-for-7 in his first three appearances.
"He found the barrel a couple times," Servais said. "That's Adam Lind. When he squares it up, the ball jumps pretty nicely."
• Lefty reliever Charlie Furbush will throw one more live batting practice before being cleared to pitch in a Cactus League game as he works back from a shoulder issue that sidelined him the last half of 2015.
• Servais said Danny Hultzen met with the Mariners' team doctor and will take some time off to evaluate his options after the lefty relief candidate felt soreness in his throwing shoulder, which was surgically repaired in 2014 and caused him to miss nearly all of the past three seasons.
"He's in a tough spot," Servais said. "He's gone through so much. I really feel for him, knowing he's a very talented guy. It's just the cards the game deals you every once in a while are not always fair. Hopefully, he kind of makes a decision where he's at, and then can move forward."
• The Mariners announced a multiyear contract extension to keep 710 ESPN Seattle radio as their flagship station. The length of the new deal was not announced, but it's believed to be similar to the previous extension that turned into a five-year run once options were included. This coming season will be the eighth year of the partnership, and the new deal will begin in 2017.