Ricco, Harvey set to cheer on NCAA favorites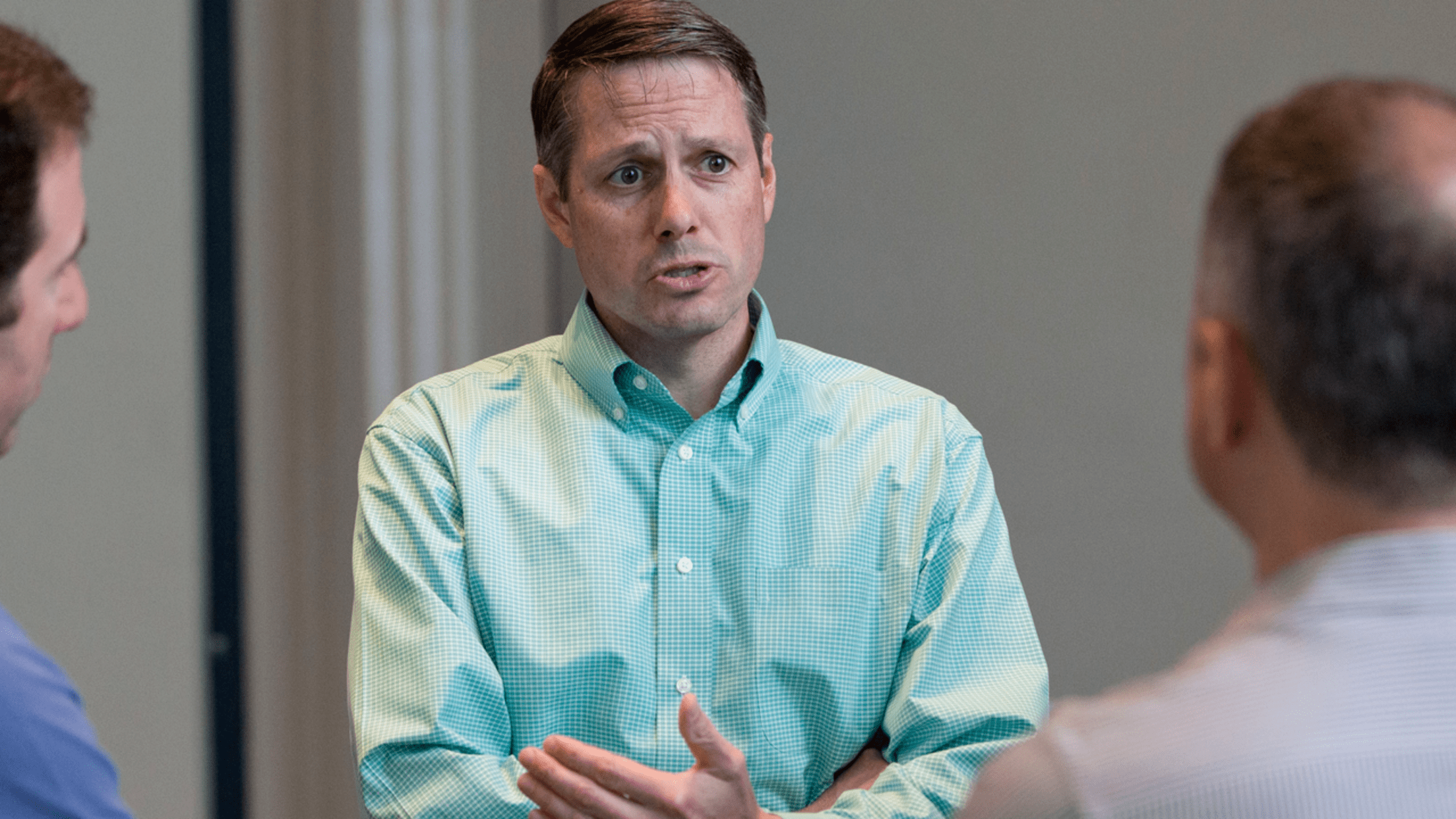 Mets assistant GM John Ricco will have eyes on the NCAA tournament rooting for his Villanova Wildcats. (AP) (AP)
JUPITER, Fla. -- For about five minutes Saturday evening, Mets assistant general manager John Ricco attempted to watch alongside his family as Villanova played Seton Hall in the Big East championship. For about five minutes, Ricco -- a Villanova alumnus -- cringed each time his wife, Blakely, expressed support for
JUPITER, Fla. -- For about five minutes Saturday evening, Mets assistant general manager John Ricco attempted to watch alongside his family as Villanova played Seton Hall in the Big East championship. For about five minutes, Ricco -- a Villanova alumnus -- cringed each time his wife, Blakely, expressed support for her own alma mater.
Then Ricco gave up and watched the rest of Villanova's loss to Seton Hall alone on his iPad.
"It was very tense, and then I had to leave," Ricco said, laughing. "Anything she says can send me off."
• Spring:Tickets | Ballpark | 40-man roster | NRIs
The Riccos are among many in the Mets family with a vested interest in college basketball this time of year. There is starting pitcher Matt Harvey, who bleeds North Carolina blue; Steven Matz, a Stony Brook, N.Y. native who recently watched the Seawolves punch their first-ever ticket to the tournament; Addison Reed, whose San Diego St. Aztecs spent most of Sunday resting squarely on the bubble, but did not make the field; Logan Verrett, who went to Baylor; and so many others with more casual rooting interests.
Among the diehards is catcher Kevin Plawecki, who met his wife at Purdue. This time of year, if the Boilermakers are on television, the Plaweckis will find a way to watch.
"I hope they make the Sweet 16," Plawecki said. "If they get hot, I don't know. They've got the potential to go far. But they're too inconsistent. They could lose in the first round or they could surprise people."
Consider that a more measured take than most -- though with the exception of Ricco and Harvey, few Mets types have more than a puncher's chance to watch their teams play deep into March.
"Maybe the NIT," Boston College alum Eric Campbell suggested when asked about his Eagles, who finished 0-18 in conference play. He laughed. "Probably not the NIT."
The Riccos, at least, have greater aspirations. Reserved by nature, John Ricco admits to becoming a different person when the Wildcats are playing. His household is split down the middle, with one of the family's three children pulling for Villanova, one for Seton Hall, and one, in Ricco's words, "a bandwagon guy."
How March unfolds, then, could swing the balance of power one way or the other.
"They've got to get to the second weekend," Ricco said of Villanova. "Some teams win their conference tournament and then lose in the first round. Some teams lose their conference tournament and then get on a run. It's all matchups and making shots. That's why it's a great tournament. We'll see. They've got as good a shot as anyone."