Numbness in fingers leads to Kelley's Game 5 exit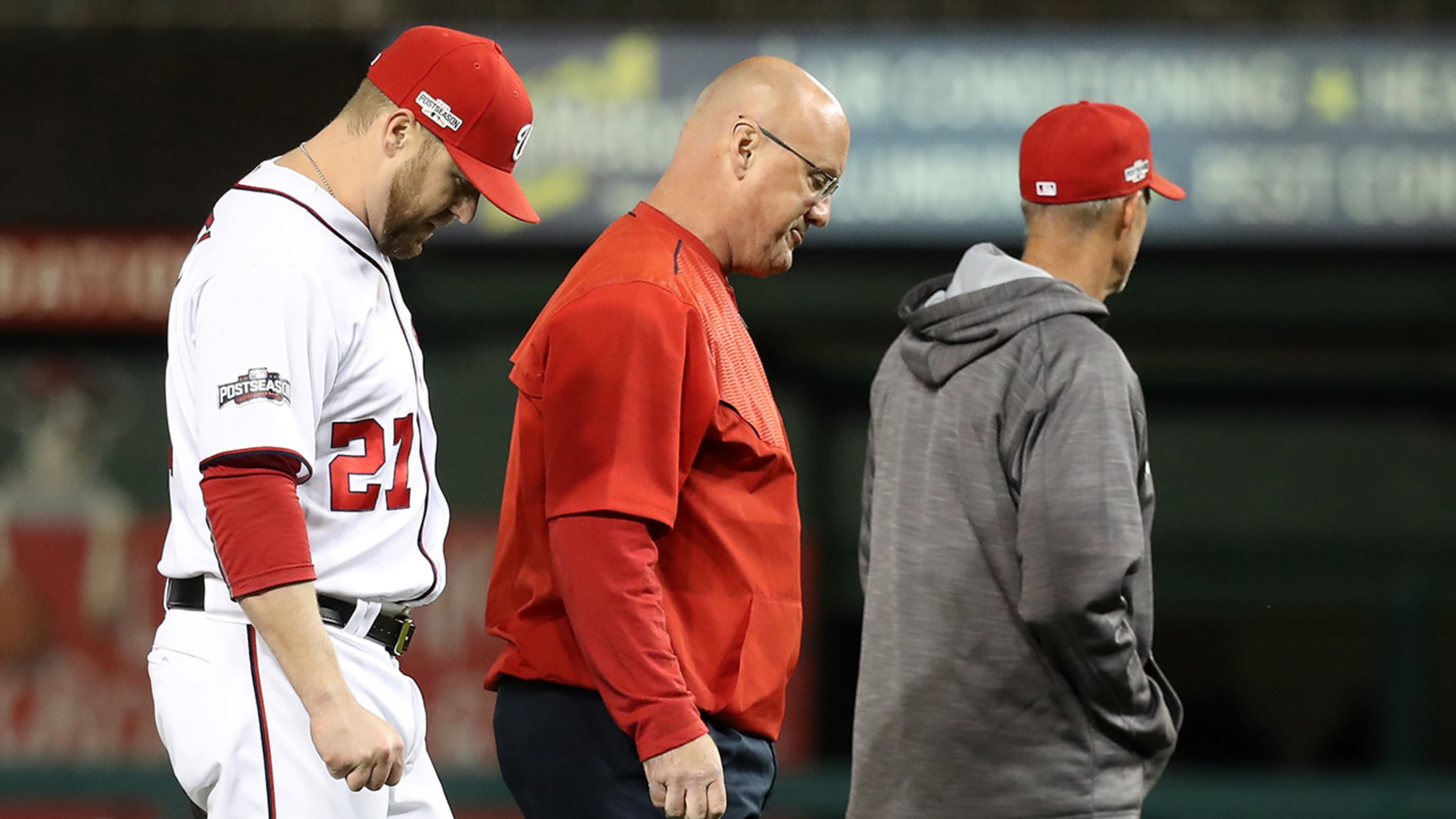 "Hopefully, it's just a nerve thing," said Shawn Kelley about having numbness in his fingers. (Getty)
WASHINGTON -- The Nationals received a scare in the seventh inning during their 4-3 loss to the Dodgers in Game 5 of the National League Division Series on Thursday night at Nationals Park. Reliever Shawn Kelley had to leave the game because of numbness in his fingers.The Dodgers had runners
WASHINGTON -- The Nationals received a scare in the seventh inning during their 4-3 loss to the Dodgers in Game 5 of the National League Division Series on Thursday night at Nationals Park. Reliever Shawn Kelley had to leave the game because of numbness in his fingers.
The Dodgers had runners on first and second with two outs when Justin Turner came to the plate and hit the ball over Trea Turner's head in center field, scoring Howie Kendrick and Carlos Ruiz to make it a 4-1 game. When Adrián González came to the plate, Kelley couldn't feel his fingers.
:: NLDS: Dodgers vs. Nationals coverage ::
Kelley, who has had Tommy John surgery twice, said that his right elbow was fine and that the issue was a nerve problem in his fingers.
"I got ready quick and it's cool out there," Kelley said. "I threw that slider to Turner. I felt some numbness going down my hand. It took a second to try to get some blood flowing to it. When I threw the next pitch to Gonzalez, I didn't have any feeling in my fingers. It was tough to pitch."
After the game, Kelley told manager Dusty Baker that he was getting some feeling back in his fingers.
Kelley plans to talk to the team trainers and doctors.
"Hopefully, it's just a nerve thing," Kelley said.