Reds place Gray on 10-day IL with back strain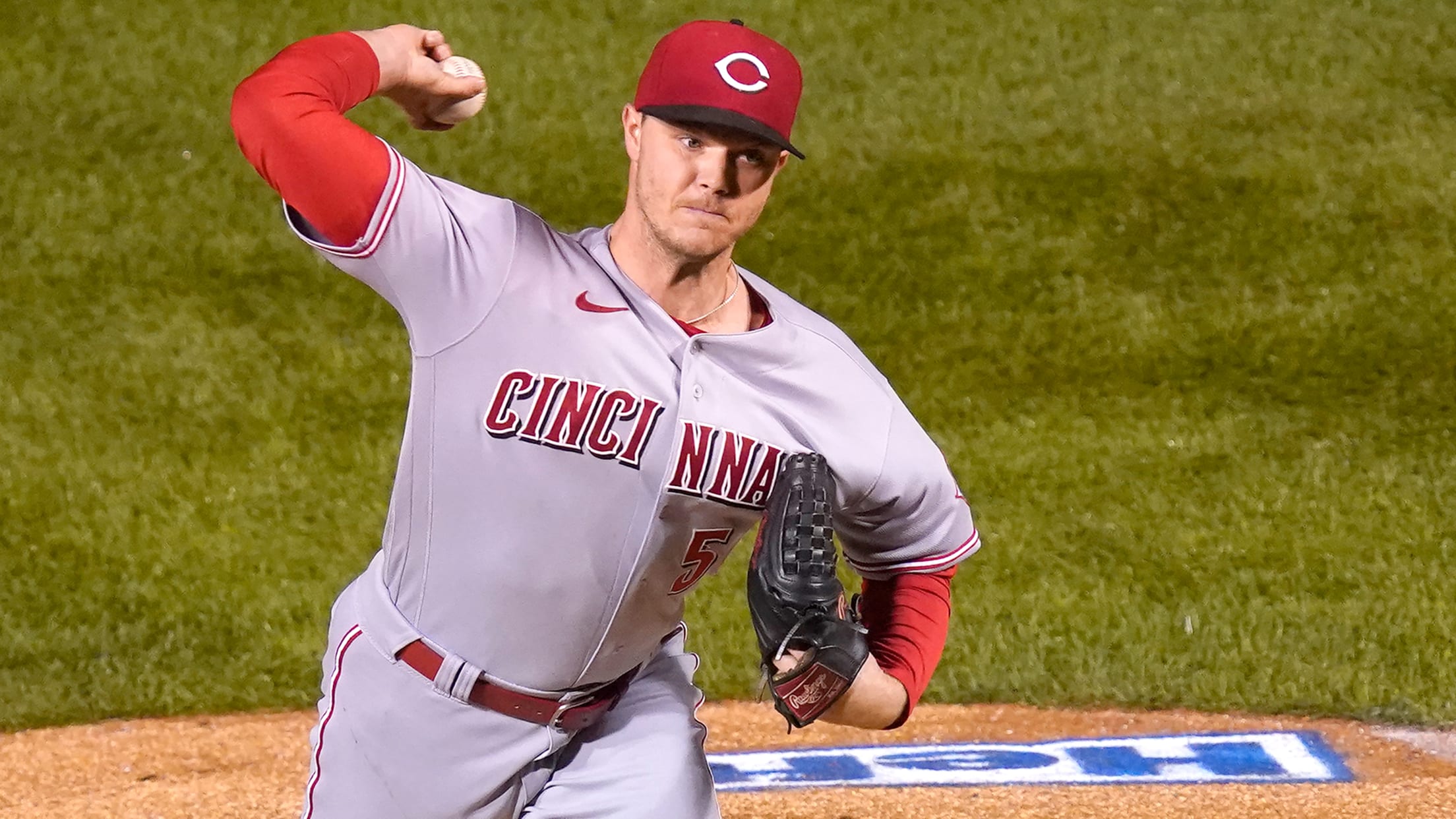 The Reds placed starting pitcher Sonny Gray on the 10-day injured list Sunday with a right mid-back strain. Pitcher Sal Romano was recalled from the taxi squad to take Gray's spot on the 28-man roster. To adjust the rotation, the Reds have Trevor Bauer starting Game 1 of Monday's doubleheader
The Reds placed starting pitcher Sonny Gray on the 10-day injured list Sunday with a right mid-back strain. Pitcher Sal Romano was recalled from the taxi squad to take Gray's spot on the 28-man roster.
To adjust the rotation, the Reds have Trevor Bauer starting Game 1 of Monday's doubleheader vs. the Pirates and Anthony DeSclafani taking Game 2. In a twist, reliever Michael Lorenzen will get the start on Tuesday. Luis Castillo is scheduled to start on Wednesday.
Gray, who was Cincinnati's Opening Day starter, is 5-3 with a 3.94 ERA in nine starts this season. His ERA was 1.94 through his first seven starts, however.
On Sept. 1, Gray was roughed up for six earned runs over two-thirds of an inning in a 16-2 loss to the Cardinals. He was given extra rest for his next outing but gave up five earned runs on six hits over 3 1/3 innings in an 8-5 loss to the Cubs on Wednesday.
"I took some time off before the last start and then started again. I just don't feel great, kind of, rotating," Gray said. "We went and got it looked at a little bit this morning, and I'm still hoping to come back and perform this year and contribute to this team as best I can. But for now, I don't think I was really helping anyone. I definitely wasn't putting us in a position to win."
Gray did not recover well from either of his last two starts.
"I'm hoping to try and knock this thing out when we get back home and come back at some when these 10 days are over," Gray said. "I don't necessarily know how that shakes out or whatever. But at some point, hoping to try and come back and contribute again, but actually contribute. Not just be out there, but actually contribute to the team and contribute to us winning. That's the short-term goal for me."
Lorenzen made three starts at the end of the 2018 season but none in '19. This season, he's been inconsistent, but he has the endurance to provide innings. The right-hander threw a season-high four innings against the Cardinals on Aug. 31. Six of his last eight appearances have lasted more than one inning.
"We are day to day with a doubleheader tomorrow, so it could potentially change on Tuesday but that's the plan," Reds manager David Bell said. "We tried to avoid Michael today, but tomorrow is a new day. He'll be available but we'd really like him to start the game on Tuesday."
Mark Sheldon has covered the Reds for MLB.com since 2006, and previously covered the Twins from 2001-05. Follow him on Twitter @m_sheldon and Facebook.