Henderson honors JR's sacrifice, contribution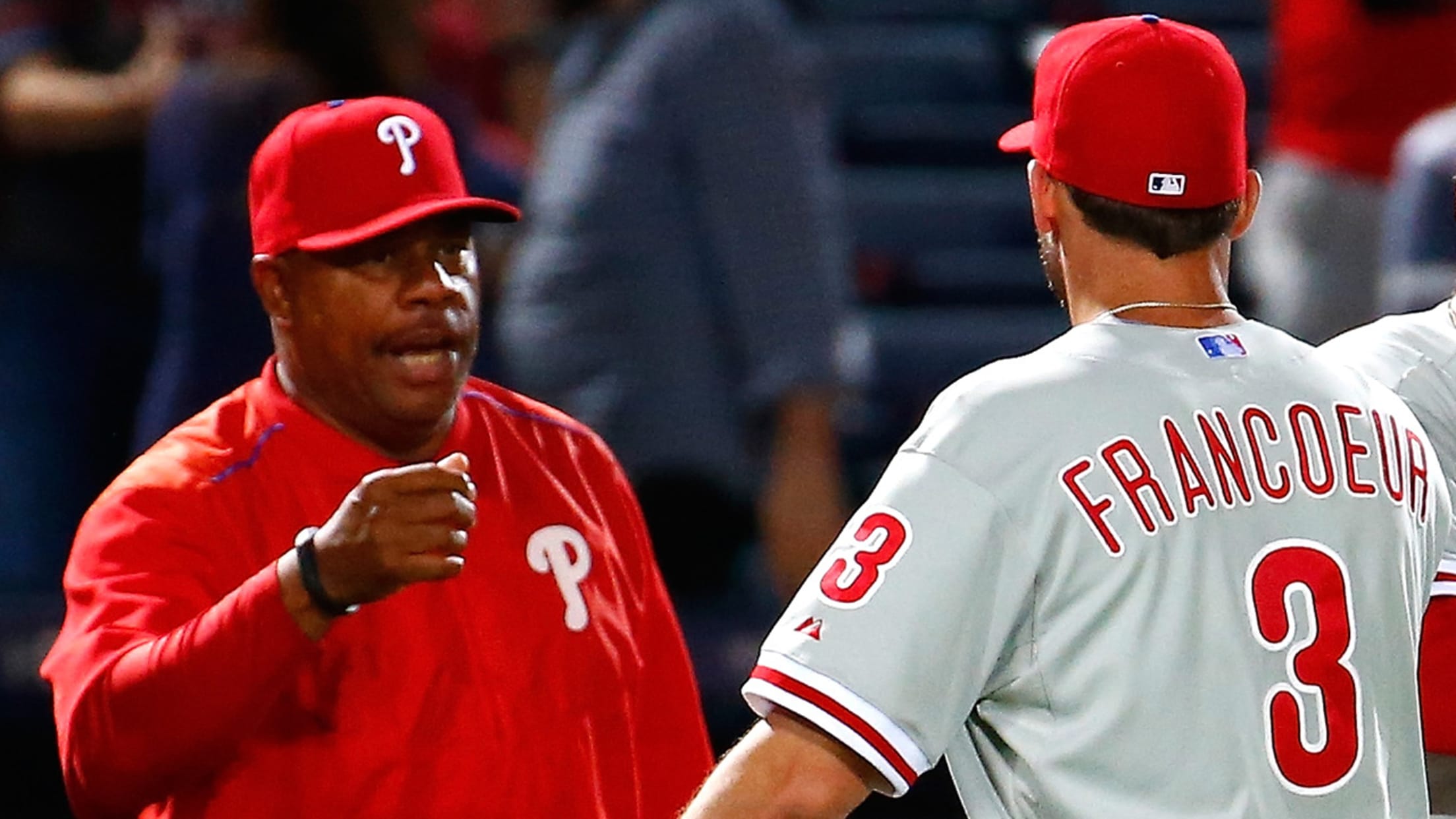 Phillies hitting coach Steve Henderson has a strong appreciation for Jackie Robinson's MLB contributions. (Getty)
PHILADELPHIA -- Having made his Major League debut in 1977, Phillies hitting coach Steve Henderson feels his appreciation for Jackie Robinson is stronger than most of today's players.But Henderson, whose debut came 30 years after Robinson broke the color barrier, is quick to add the difficulties he faced don't compare
PHILADELPHIA -- Having made his Major League debut in 1977, Phillies hitting coach Steve Henderson feels his appreciation for Jackie Robinson is stronger than most of today's players.
But Henderson, whose debut came 30 years after Robinson broke the color barrier, is quick to add the difficulties he faced don't compare to what Robinson overcame.
• Complete Jackie Robinson Day coverage
"If it wasn't for this guy, we wouldn't even be in the game," Henderson said. "A lot of people of color wouldn't be in the game. I'm very happy for what he did and the sacrifices he went through.
"I don't know if some of these modern-day ballplayers could handle that."
That perceived softness could be interpreted as a sign of progress, though. Baseball is quickly progressing, and it is a far more inclusive sport than it was even during Henderson's playing days.
Yet the sport, in recent years, has seen declining participation from black athletes, forgoing it for other sports such as basketball and football. Major League Baseball, conscious of that, founded the Reviving Baseball in Inner-Cities (RBI) program in 1989.
Henderson thinks Robinson would appreciate the efforts MLB is making to increase minority interest and participation in the sport.
"I think he'd be very proud," Henderson said. "Because of all the stuff he went through, and the number of Major League baseball players that have come through, and a lot of black players have come through here. And we're working hard to get more."
On Friday, the Phillies and the other 29 Major League teams will don uniforms with Robinson's retired No. 42 on the back. April 15 marks the 69th anniversary of Robinson's Major League debut with the Brooklyn Dodgers.
Members of the Tuskegee Airmen, who broke color barriers outside of sports in the '40s, will be at Citizens Bank Park serving as the honor guard in pregame ceremonies. Members of the Anderson Monarchs, a local youth team named after the Negro League's Kansas City Monarchs, will throw out the ceremonial first pitch.
The city of Philadelphia announced it will also officially apologize for the way it treated Robinson in his first trip to the city in 1947, which included being refused service at a hotel and receiving racial slurs from then-Philadelphia manager Ben Chapman. The city will join MLB in dedicating the day to Robinson's legacy. Fans are encouraged to be in their seats at Citizens Bank Park by 6:40 p.m. ET to see the Jackie Robinson Salute and the rest of the pre-game ceremony.
Evan Webeck is an associate reporter for MLB.com.