Wright set to make first rehab start at Triple-A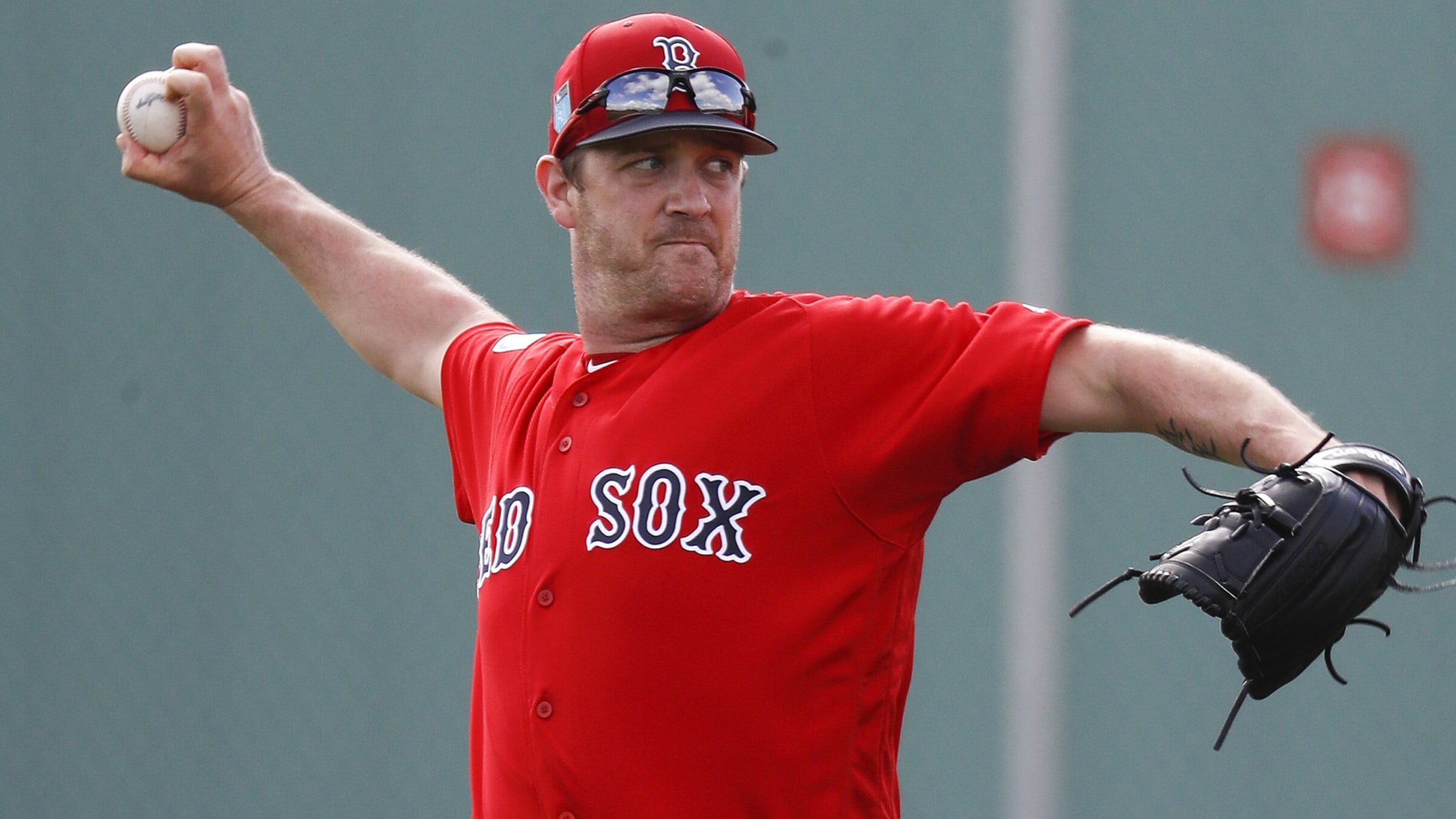 Red Sox starter Steven Wright underwent surgery on his left knee last May. (AP) (John Minchillo/AP)
ANAHEIM -- Red Sox starter Steven Wright will move on to the next phase in his recovery from surgery to repair his left knee when he takes the mound Friday for a rehab outing at Triple-A Pawtucket.Manager Alex Cora announced the assignment Wednesday, but the timetable for Wright's return to
ANAHEIM -- Red Sox starter Steven Wright will move on to the next phase in his recovery from surgery to repair his left knee when he takes the mound Friday for a rehab outing at Triple-A Pawtucket.
Manager Alex Cora announced the assignment Wednesday, but the timetable for Wright's return to the Red Sox roster remains unknown. Also unknown is whether the right-hander will return as a starter or be placed in the bullpen.
The knuckleballer started the season on the 10-day disabled list, shortly after getting a platelet-rich plasma injection at the location of his surgery, which he had last May.
When Wright returns, he still has to serve a 15-game suspension for a December incident violating the terms of Major League Baseball's Joint Domestic Violence, Sexual Assault and Child Abuse Policy.
Breaking into the Red Sox rotation will not be easy. Entering Wednesday's game at Anaheim, Boston starters were 10-1 with a 2.05 ERA through 16 games.
Poyner close to rehab assignment
Cora said that left-hander Bobby Poyner's left-hamstring strain has improved, but it's still to be decided when he will begin a Minor League rehab assignment. The Red Sox hope to send him to an affiliate playing in good weather.
Poyner has been on the 10-day disabled list since April 12. He is 1-0 with 2.57 ERA over six relief appearances, his first big league experience.
"Yeah, it shouldn't be much," Cora said. "If he's able to field his position and repeat his delivery, he'll be fine."
Doug Padilla is a contributor to MLB.com.