White Sox finale vs. Indians rained out
Game will be made up May 23 as part of straight doubleheader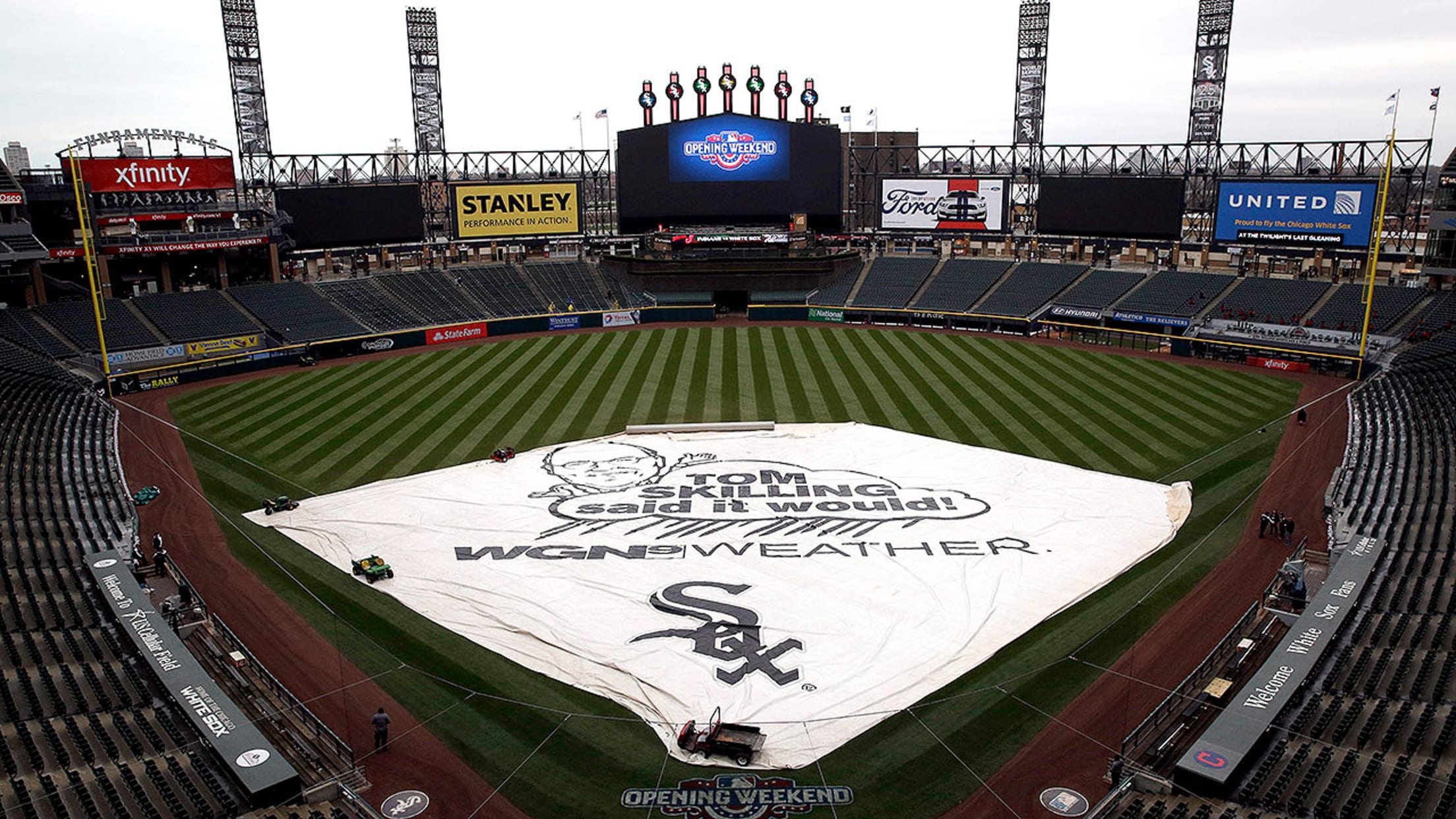 "It was going to be steady rain all day long," Robin Ventura said Sunday. (AP)
CHICAGO -- Sunday's series finale between the White Sox and Indians at U.S. Cellular Field was postponed due to rain.Weather forecasts for the Chicagoland area called for steady rain late into the evening."When we keep looking at the weather, we had Tito [Cleveland manager Terry Francona] in there too, you
CHICAGO -- Sunday's series finale between the White Sox and Indians at U.S. Cellular Field was postponed due to rain.
Weather forecasts for the Chicagoland area called for steady rain late into the evening.
"When we keep looking at the weather, we had Tito [Cleveland manager Terry Francona] in there too, you start getting the reports of what it's going to be, and there's a chance you lose both starters," White Sox manager Robin Ventura said. "It was going to be steady rain all day long.
"There wasn't really good reports. You take that into consideration and move on."
The game will be made up on May 23 as part of a straight doubleheader, beginning at 4:10 p.m. CT. The originally scheduled contest will begin at 7:10 p.m. CT, or 30 minutes following the conclusion of the opener, but no sooner than the scheduled start time.
Fans must exchange their game tickets and parking coupons from today's postponement for tickets of equal or lesser value to any future regular-season White Sox home game. All exchanges must be done at the U.S. Cellular Field box office, which opens Monday at 10 a.m. CT. Fans with tickets for May 23 may attend both games of the doubleheader.
Jose Quintana was scheduled to start Sunday but now will be moved back to Monday afternoon's contest at Target Field, which stands as the Twins' home opener. Carlos Rodon gets the start Wednesday night, and Mat Latos will pitch Thursday.
Ventura wouldn't commit beyond the Twins series for his rotation. Chris Sale and Quintana could pitch on regular rest Friday and Saturday, respectively, at Tropicana Field, possibly moving John Danks back to Sunday.
Leadoff man and right fielder Adam Eaton, who was placed on the paternity list for Sunday after the birth of his son, was expected to meet the White Sox at the airport Sunday evening. So Michael Ynoa, who was recalled from Double-A Birmingham, returns with one day of big league service time.
"Michael had an interesting day," Ventura said.