Twins visit White House for VIP tour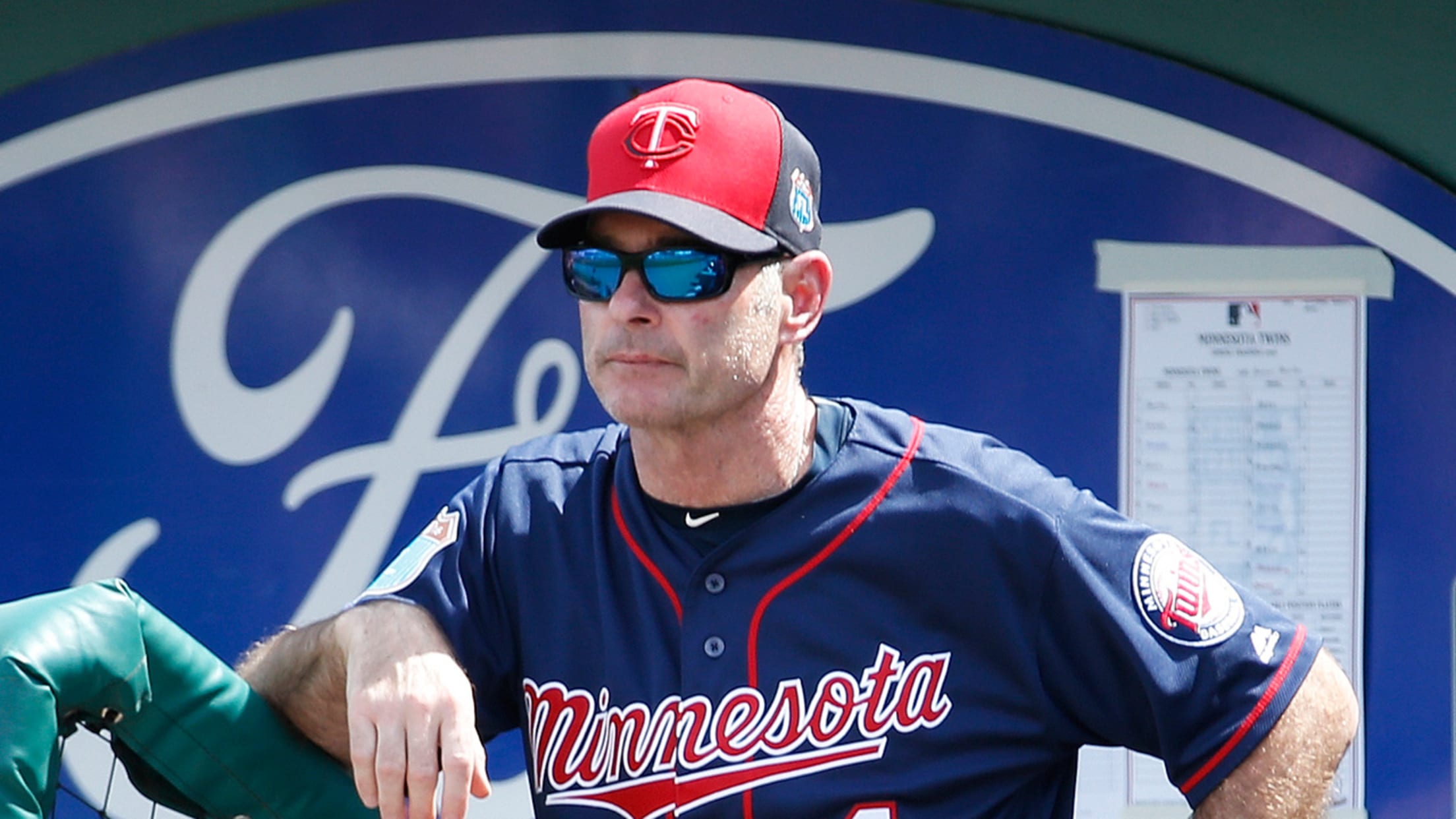 Paul Molitor and nine other Twins representatives were given a VIP tour of the White House by Chief of Staff Denis McDonough, a big Minnesota fan. (Joe Robbins/Getty) (Joe Robbins/Getty)
BALTIMORE -- A contingent of 10 from the Twins organization made the most of their off-day on Tuesday, as they received a behind-the-scenes VIP tour of the White House from Chief of Staff Denis McDonough, a Stillwater, Minn., native.The group included general manager Terry Ryan, manager Paul Molitor, second baseman
BALTIMORE -- A contingent of 10 from the Twins organization made the most of their off-day on Tuesday, as they received a behind-the-scenes VIP tour of the White House from Chief of Staff Denis McDonough, a Stillwater, Minn., native.
The group included general manager Terry Ryan, manager Paul Molitor, second baseman Brian Dozier, first baseman Joe Mauer, closer Glen Perkins, third baseman Trevor Plouffe, director of communications Dustin Morse, traveling secretary Mike Herman, equipment manager Rod McCormick and bullpen catcher Nate Dammann.
"It was awesome," Dozier said. "I think the only room we didn't see was [President] Obama's bedroom. We saw everything. We got the full tour."
McDonough, who has been Chief of Staff since February 2013, is a huge Minnesota fan who already knew Molitor through Twins president Dave St. Peter. He showed them his office, which included paintings of St. Paul and Minneapolis, as well as baseball cards of former Twins players such as Kirby Puckett and Frank Viola.
"He's like Obama's right-hand man, so he gave us the VIP tour," Dozier said. "He gave us a lot of information and the history behind every room. He spent more time with us than we probably deserved."
It was the first visit for Dozier, but Molitor had been to the White House several times before, including for events for members of the Baseball Hall of Fame.
"I've been fortunate," Molitor said. "I was there when I spoke at the rookie career development program in D.C. during the Clinton administration. I was also there for a Hall of Fame luncheon. And then I was invited for a Miracle League game on the White House lawn. I think Ozzie Smith was there, too."
But Molitor said the 1993 World Series champion Blue Jays weren't invited to the White House, and couldn't remember exactly why, but he thought it might've been because of the '94 baseball strike.
"I'm still bitter," said Molitor, jokingly.
So while Molitor didn't get to visit the White House after his World Series title, Dozier said he's hopeful he'll be back again soon.
"I would like to go back, for an obvious reason," Dozier said with a smile.