Rangers peek at new ballpark: 'We can't wait'
Woodward and players salute crew on milestone: 3 million man-hours of work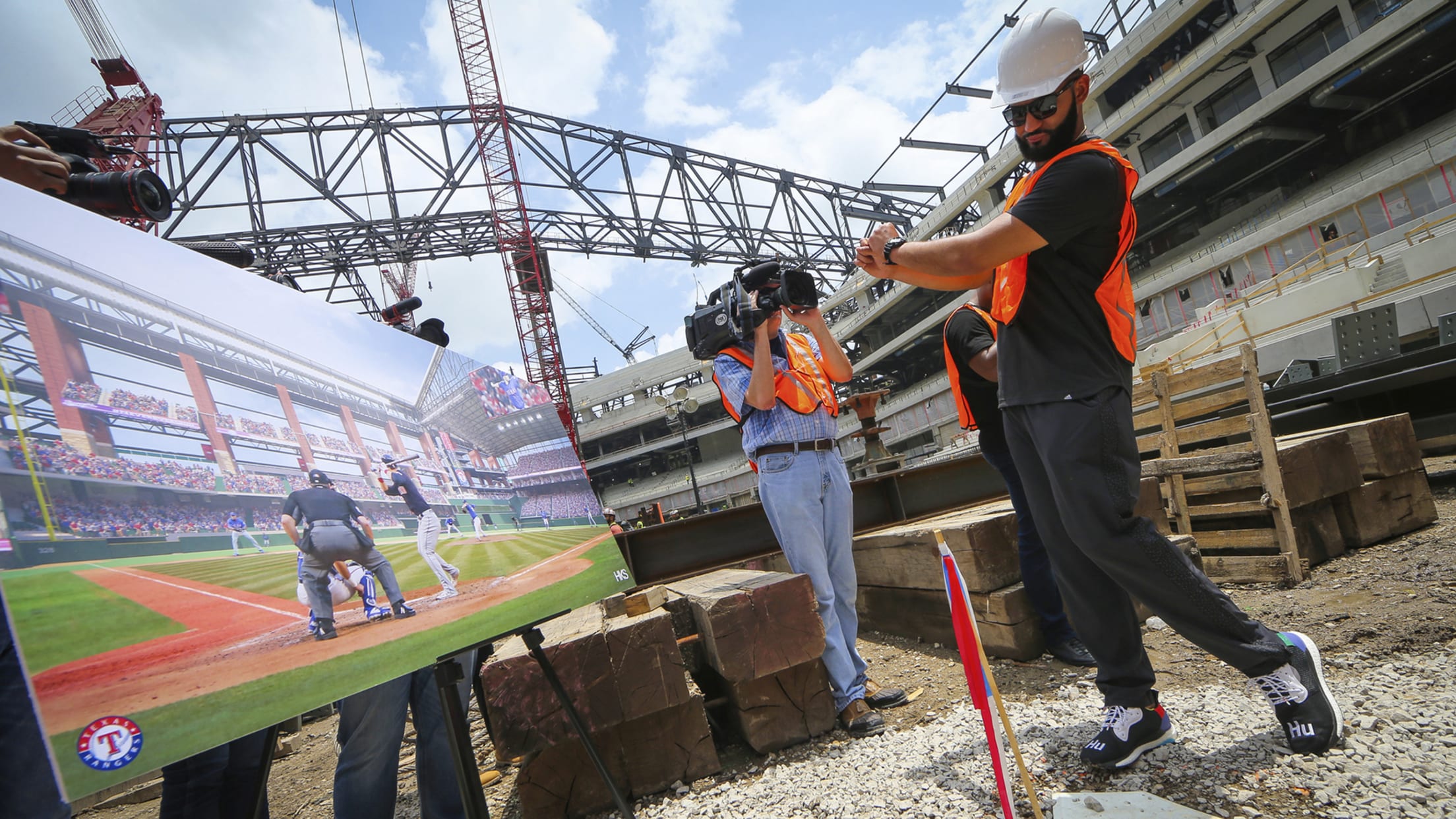 ARLINGTON -- The nightlife around Globe Life Park ends at 2 a.m., and by 3 a.m. the restaurants and watering holes are empty. But not the construction site at Globe Life Field. At 3 a.m., the big cranes are putting in the structural precast. Those are the big blocks of
ARLINGTON -- The nightlife around Globe Life Park ends at 2 a.m., and by 3 a.m. the restaurants and watering holes are empty. But not the construction site at Globe Life Field.
At 3 a.m., the big cranes are putting in the structural precast. Those are the big blocks of concrete that form the foundation of the seating bowls and they were manufactured (precast) 60 miles south in Hillsboro, according to Manhattan Construction superintendent Jim Cuddihee. Doing this work in the wee hours of the morning allows for more efficient use of the big cranes standing in the middle of what will be the infield.
"They load the precast up on a truck, bring it to the site and drive it down to the bowl," Cuddihee said. "We use a crane to lift it off the truck and set it in place where the bowl seating will be."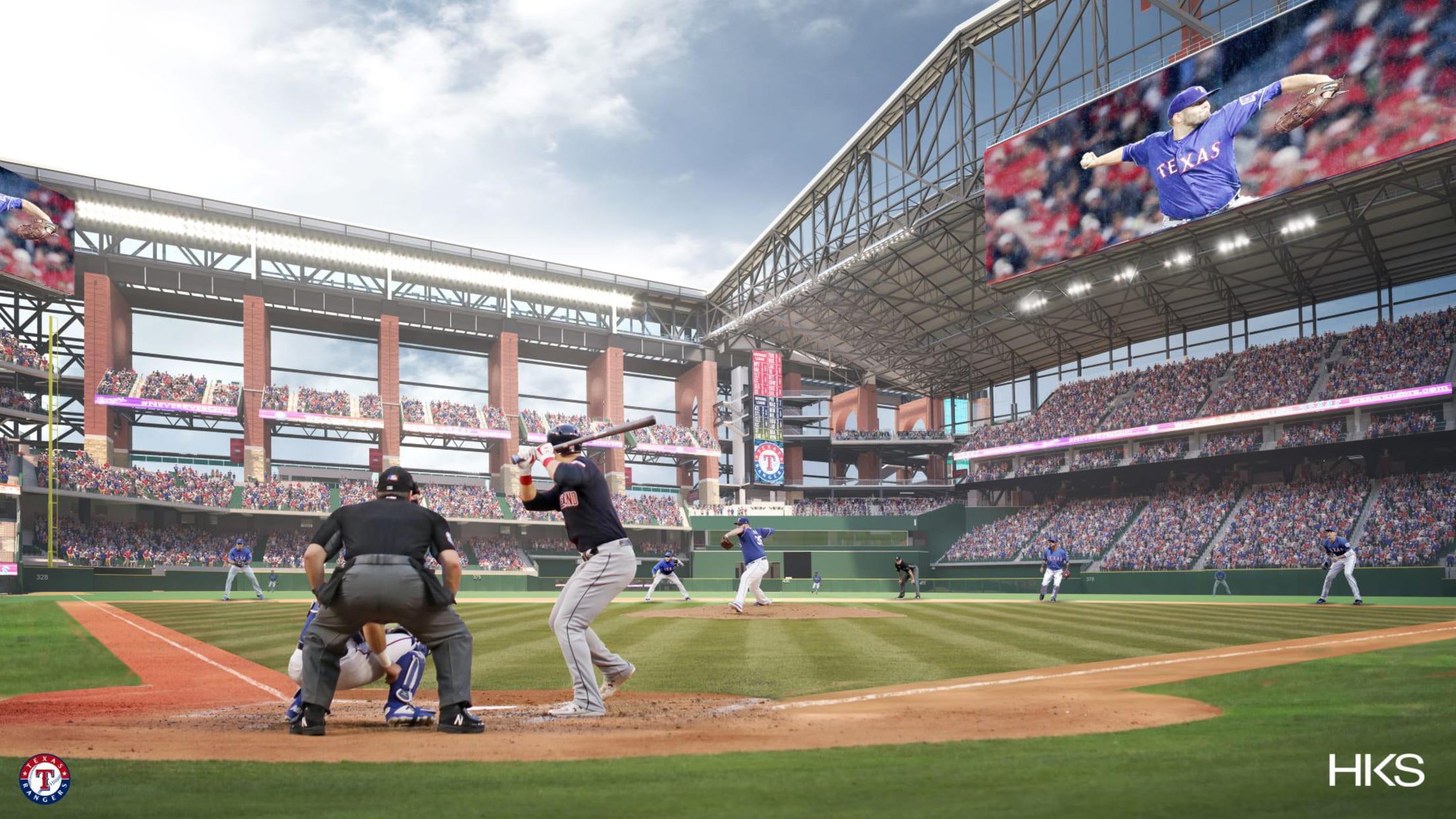 The work goes on around the clock in the construction of Globe Life Field, which is scheduled to open on March 1, 2020. Some of the 1,400 workers who show up daily took a break to mark another milestone in the construction of the $1.2 billion facility.
They were celebrating 3 million man-hours put into the construction. Rangers manager Chris Woodward was there to salute the workers along with Jose Leclerc, Jesse Chavez, Nomar Mazara, Willie Calhoun and Delino DeShields.
"That's staggering," Woodward said. "That's crazy. I can't even imagine what it takes to build something like that. We can't wait for the opportunity to step indoors. We can't imagine what it's like to work in this heat. We have to play in it, but these guys are putting in some serious man-hours."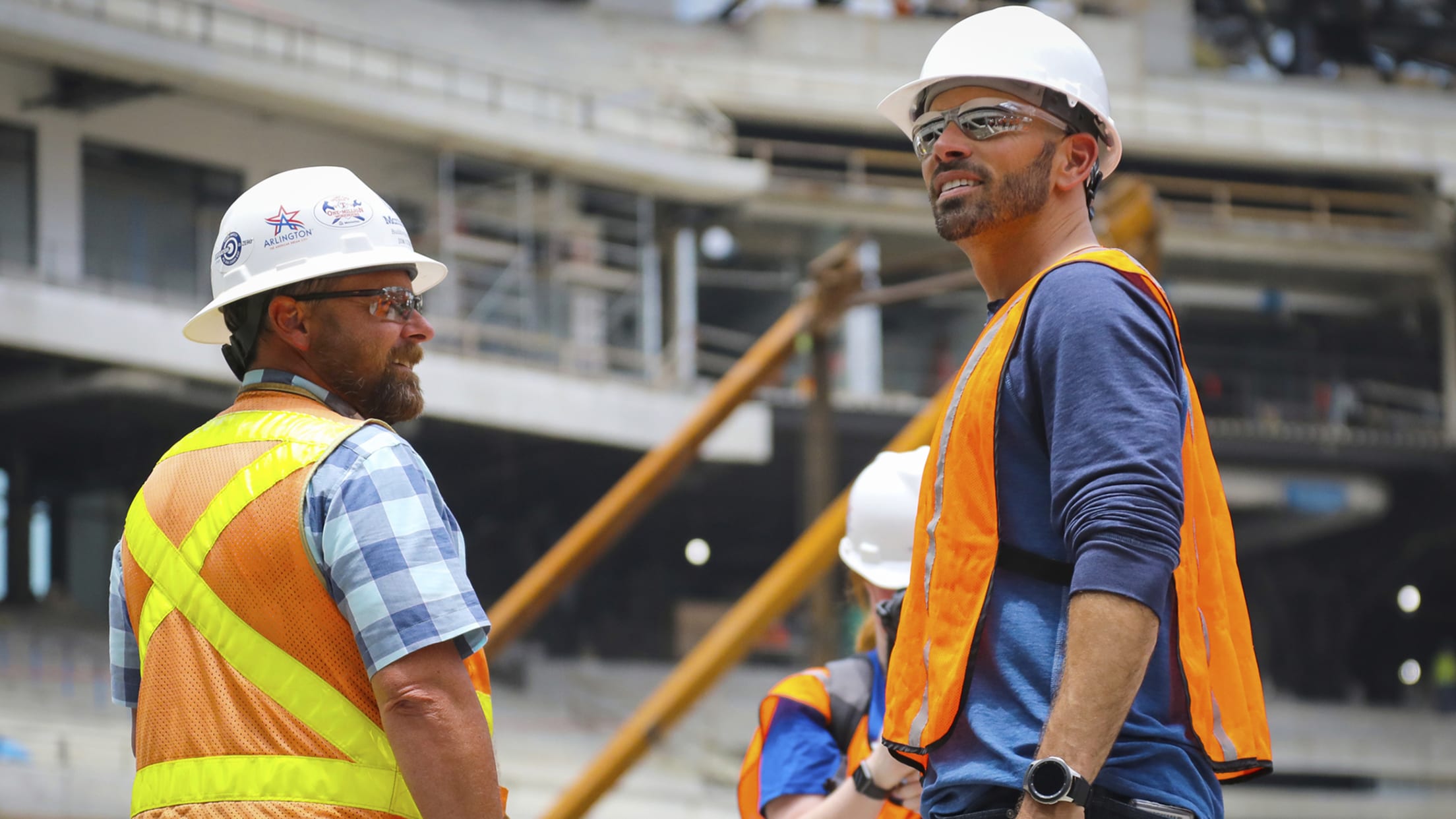 They are still putting in the concrete foundation for the lower seating bowl, but the next big project is putting in the retractable roof. The two large support trusses are in place, allowing work on the operable roof to begin next week.
Woodward and his players were given a tour inside the building on a 91-degree day, getting a firsthand look at what will be their dugout and clubhouse.
"It's nice," Leclerc said. "We need it. Already it's getting hot right now."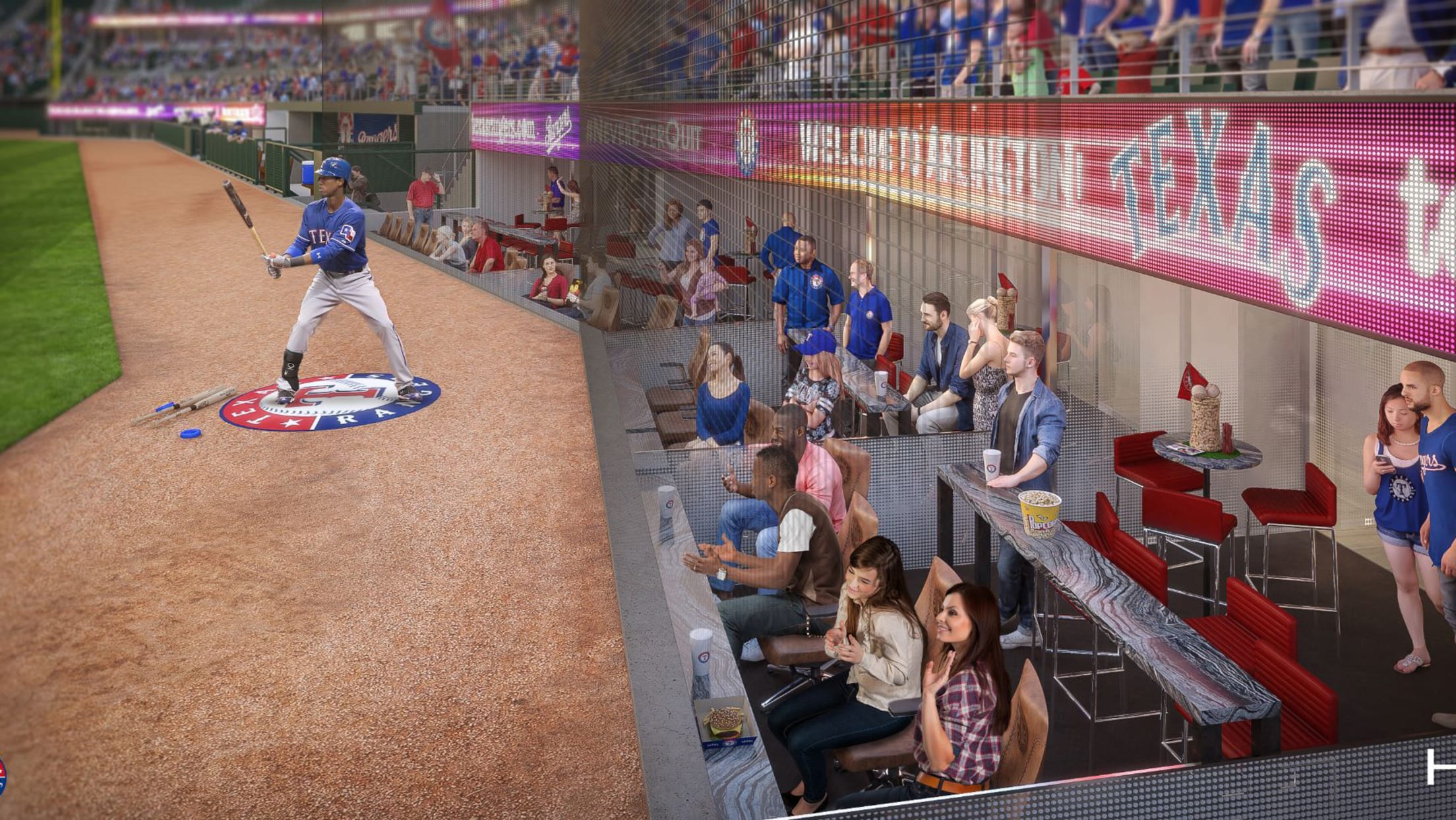 "The last time I was in here was January," DeShields said. "To see the progression is pretty remarkable. It's nice to see the visuals of the clubhouse and see how it will set up. It's exciting."
Mazara already has a sense of what the Rangers clubhouse is going to look like next year.
"It's going to be like a five-star hotel," Mazara said.
It is also going to be on time. The recent storms did some minor damage to Globe Life Park across the street, but the new ballpark still stands strong, as Woodward and his five players saw on their tour Wednesday.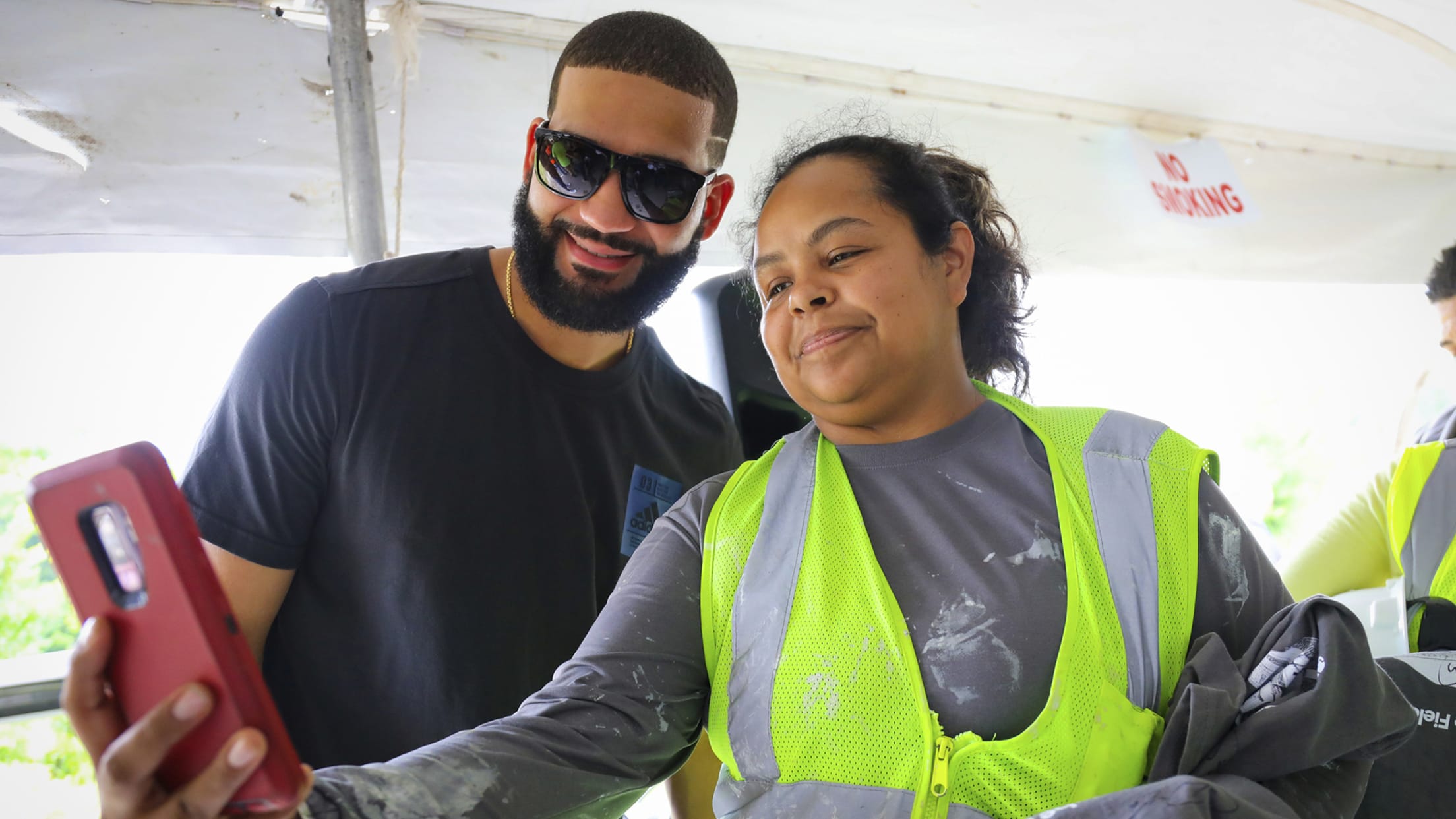 "It gives the players perspective to what goes into building a project like this," Rangers executive vice president of business operations Rob Matwick said. "Every section of steel when you see one of those plates, all those holes have to go through and bolts have to physically anchor every one of them. Every seat has to be put in, every section of railing. We have some of these [workers] on double shifts at night. It's a testament to the men and women who come here every day to keep us on schedule."