Levine: Twins hope to have Sano news by ST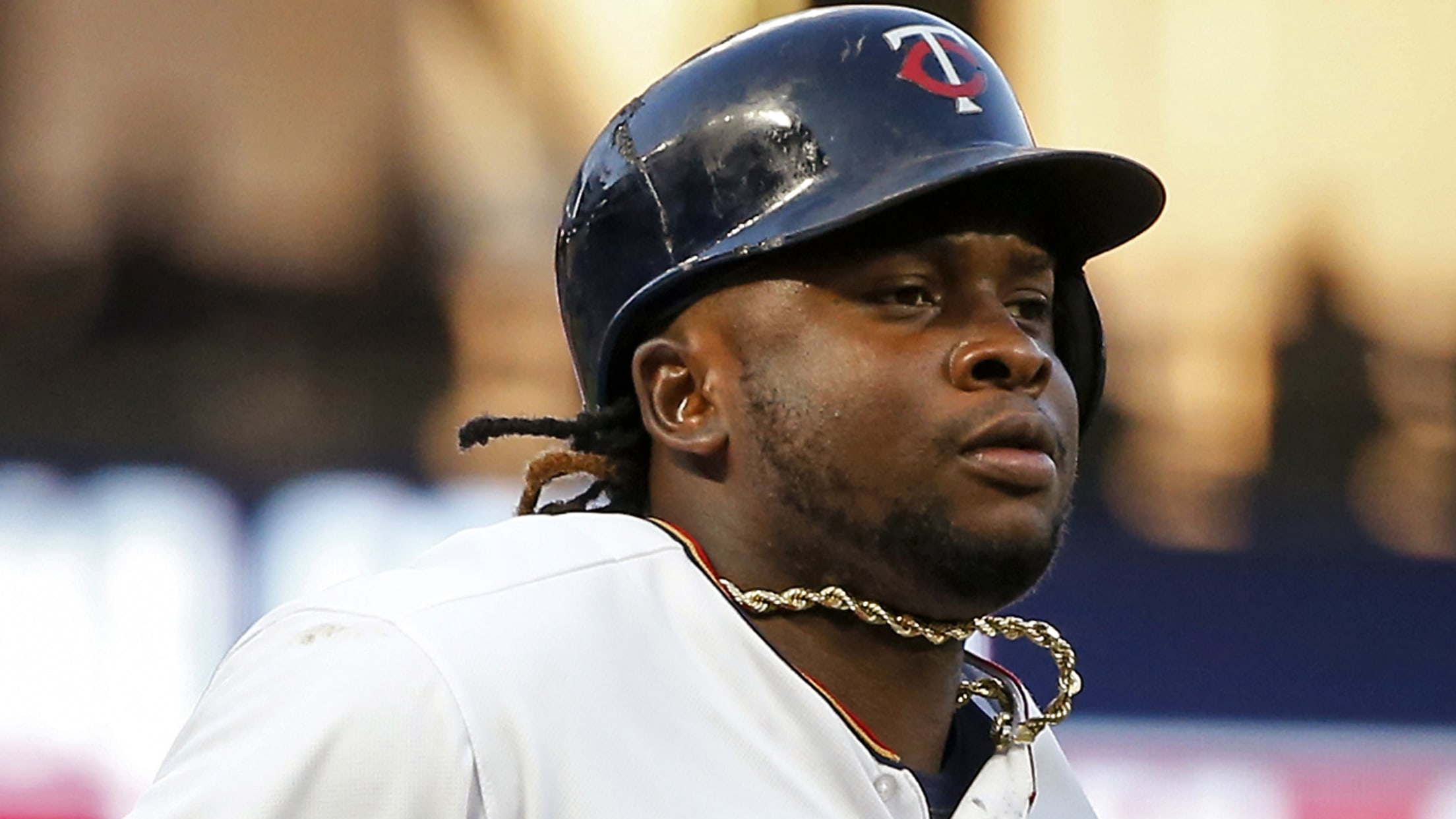 Minnesota Twins Miguel Sano jogs the bases on his home run against the New York Yankees in the third inning of a baseball game Tuesday, July 18, 2017, in Minneapolis. (AP Photo/Bruce Kluckhohn) (Bruce Kluckhohn/AP)
MINNEAPOLIS -- The Twins are hopeful that an MLB review of allegations against Twins third baseman Miguel Sano will be resolved by Spring Training, general manager Thad Levine said on Thursday on SiriusXM Fantasy Sports Radio."Right now, Major League Baseball is conducting its investigation," Levine said, "... we're hopeful we'll
MINNEAPOLIS -- The Twins are hopeful that an MLB review of allegations against Twins third baseman Miguel Sano will be resolved by Spring Training, general manager Thad Levine said on Thursday on SiriusXM Fantasy Sports Radio.
"Right now, Major League Baseball is conducting its investigation," Levine said, "... we're hopeful we'll have information back in a timely fashion."
Sano, 24, was accused by local photographer Betsy Bissen of sexual assault on Dec. 28 in a statement she posted on Twitter. Sano denied the allegations through a statement made shortly thereafter. Bissen, who has declined interview requests, alleges that the incident occurred at a mall following an autograph signing in 2015.
An MLB spokesperson told the St. Paul Pioneer Press that the league's investigation into Sano began that day. The story also stated, citing a person with direct knowledge, that MLB made it clear to the parties involved that "there is not a firm timeline" and it will take "as long as a thorough investigation requires."
"Miguel is complying with everything Major League Baseball is pursuing," Levine said. "He's desirous of clearing his name as soon as possible. We're going to let that process unfold and hear from Major League Baseball, ideally before Spring Training so we have a full understanding."
MLB, along with the players' union, has a policy on domestic violence, sexual assault and child abuse that began in 2015. Commissioner Rob Manfred has the discretion to fine or suspend players who violate the policy.