The 11 biggest surprises of playoff contenders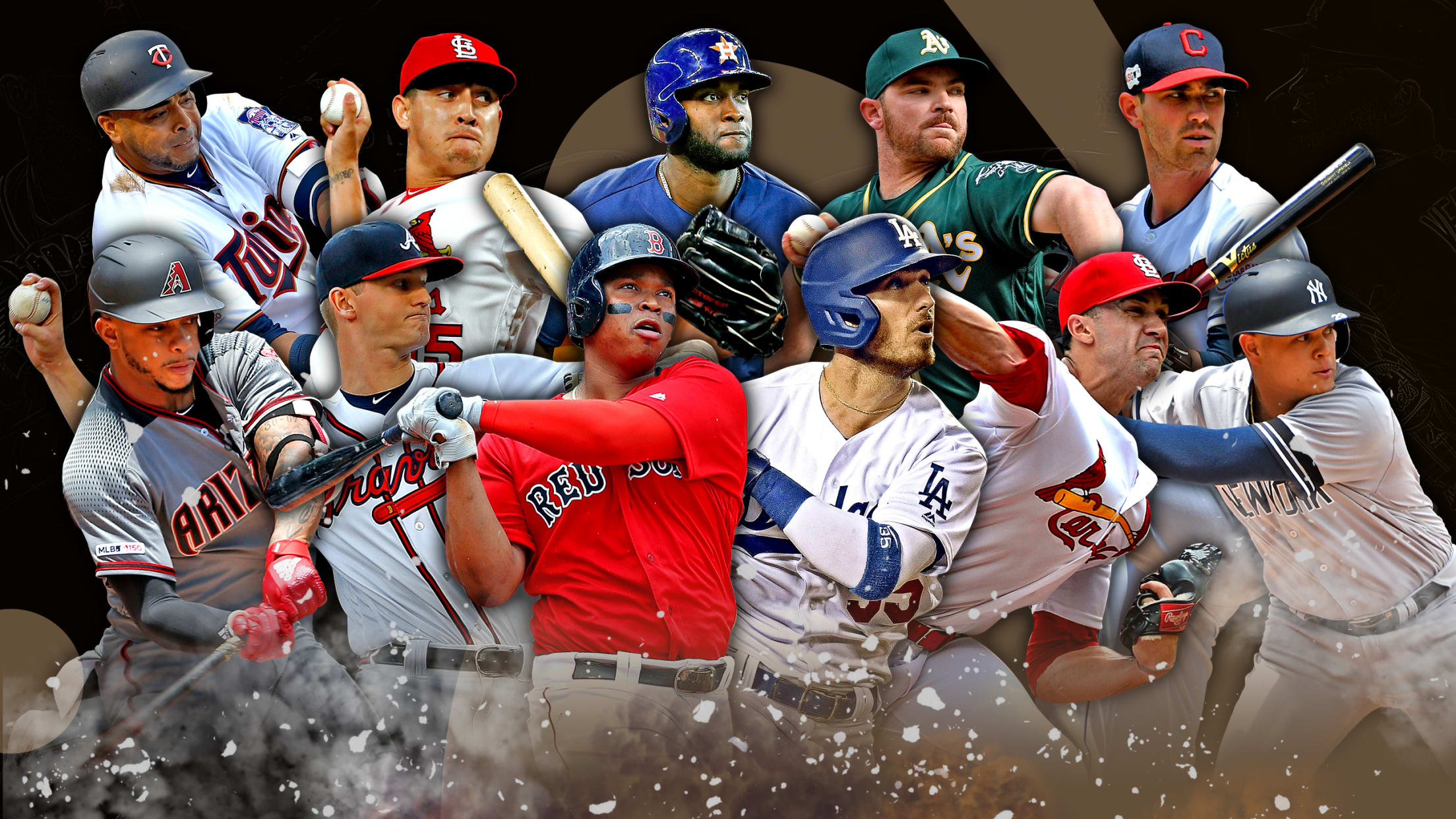 We're here to report on things we never saw coming. You know, like Nelson Cruz celebrating his 39th birthday with the best season of his career. And Cody Bellinger achieving superstar status at 24. And Jack Flaherty becoming arguably the National League's most dominant starting pitcher. They're why most players
We're here to report on things we never saw coming. You know, like Nelson Cruz celebrating his 39th birthday with the best season of his career. And Cody Bellinger achieving superstar status at 24. And Jack Flaherty becoming arguably the National League's most dominant starting pitcher.
They're why most players -- yes, even Mike Trout -- never stop tinkering with their game. They all believe there's a higher level. Let's check out 11 of the biggest surprises on this season's contenders. Many of these guys were already good, but they've all somehow found a way to be better than anyone ever expected. (Statistics through Tuesday.)
1. Cody Bellinger, 1B/RF, Dodgers
He enters the final weeks of the season as the National League MVP frontrunner and the superstar player the Dodgers long projected he would be. Bellinger struggled so mightily against left-handed pitching last season that he didn't start three of the five World Series games. His OPS against lefties has gone from .681 last season to 1.022.
2. Jack Flaherty, RHP, Cardinals
And then it all clicked. The 23-year-old right-hander has allowed seven earned runs in his last 11 starts as the Cardinals have climbed atop the NL Central. Since July 7, Flaherty leads the Majors in ERA (0.90) and opponents' batting average (.141) and is second to Justin Verlander in WHIP (0.73).
3. Gio Urshela, 3B, Yankees
This list could have been all Yankees: Mike Ford, Luke Voit, Mike Tauchman, Brett Gardner, DJ LeMahieu and Cameron Maybin. None of them has been more productive than Urshela, who was purchased from the Blue Jays last August and began the season with a .225 career batting average and 499 plate appearances. He has a .331/.370/.555 slash line and made Yankees fans forget about Miguel Andújar.
4. Nelson Cruz, DH, Twins
Why should we be surprised by someone who had averaged 41 home runs the previous five seasons? Because his 15th season -- he turned 39 in July -- may end up being his best as part of a first-place team that has already hit more home runs than any club has ever hit. His 1.034 OPS is up almost 200 points from last season, his .390 OBP up almost 50 points. He didn't sign until January and got a one-year deal worth $14 million with a $12 million team option for 2020.
5. Mike Soroka, RHP, Braves
Surprise? Maybe not. The 22-year-old has been the crown jewel of a deep Atlanta system since he arrived in the first round of the 2015 Draft. If there's a surprise, it's that he got this good this quickly. He leads the NL with a 183 ERA+ and has allowed three earned runs or fewer in 22 of his 25 starts.
6. Shane Bieber, RHP, Indians
He's as consistent as almost any pitcher in the game. In Bieber's first full Major League season, the 24-year-old has pitched at least seven innings in 12 of 28 starts and at least six innings in 22 of them. He has allowed two earned runs or fewer 20 times.
7. Yordan Alvarez, DH, Astros
He put up video game numbers at Triple-A Round Rock and made his Major League debut on June 9. Since then, he's third in the AL in OPS, fifth in home runs, 11th in batting average and ninth in walks. Alvarez could join a select group to win Rookie of the Year with fewer than 400 plate appearances.
8. Rafael Devers, 3B, Red Sox
The Red Sox are on the fringes of the playoff race right now, and who knows how far off the pace they'd be without Devers. He has become every bit the player the Red Sox projected him to be when he was signed at 17 in 2013. He began this season with 31 home runs in 760 career plate appearances. He has dramatically improved his defense at third and leads the AL in hits (177), RBIs (107) and total bases (320).
9. Ketel Marte, 2B/CF, D-backs
This 25-year-old has been one of many bright spots in Arizona's season with solid offensive numbers while moving back and forth between the infield and outfield. He'll get NL MVP Award votes, and in many years without a Bellinger or Christian Yelich, he might win it.
10. Liam Hendriks, RHP, A's
One year removed from being designated for assignment, he has become one of the game's top closers. That's a significant transformation for someone who began this season with a 4.72 ERA in 245 appearances for four teams over the last eight seasons. Hendriks (1.74 ERA, 1.01 WHIP, 12.8 K/9) credits dropping his sinker from his repertoire and a mechanical tweak that added velocity to his fastball. Per FanGraphs, he leads all relievers in wins above replacement.
11. Giovanny Gallegos, RHP, Cardinals
Turns out, the Cardinals knew what they were doing when they acquired him last season in a package of players that sent Voit to the Yankees. Gallegos has emerged as a key member of one of baseball's best bullpens. His game is pure power, a 95-mph fastball and 85-mph slider.