Facing Nats, Verlander has best spring start
Tigers ace 'trending in the right direction' as he delivers 4 2/3 scoreless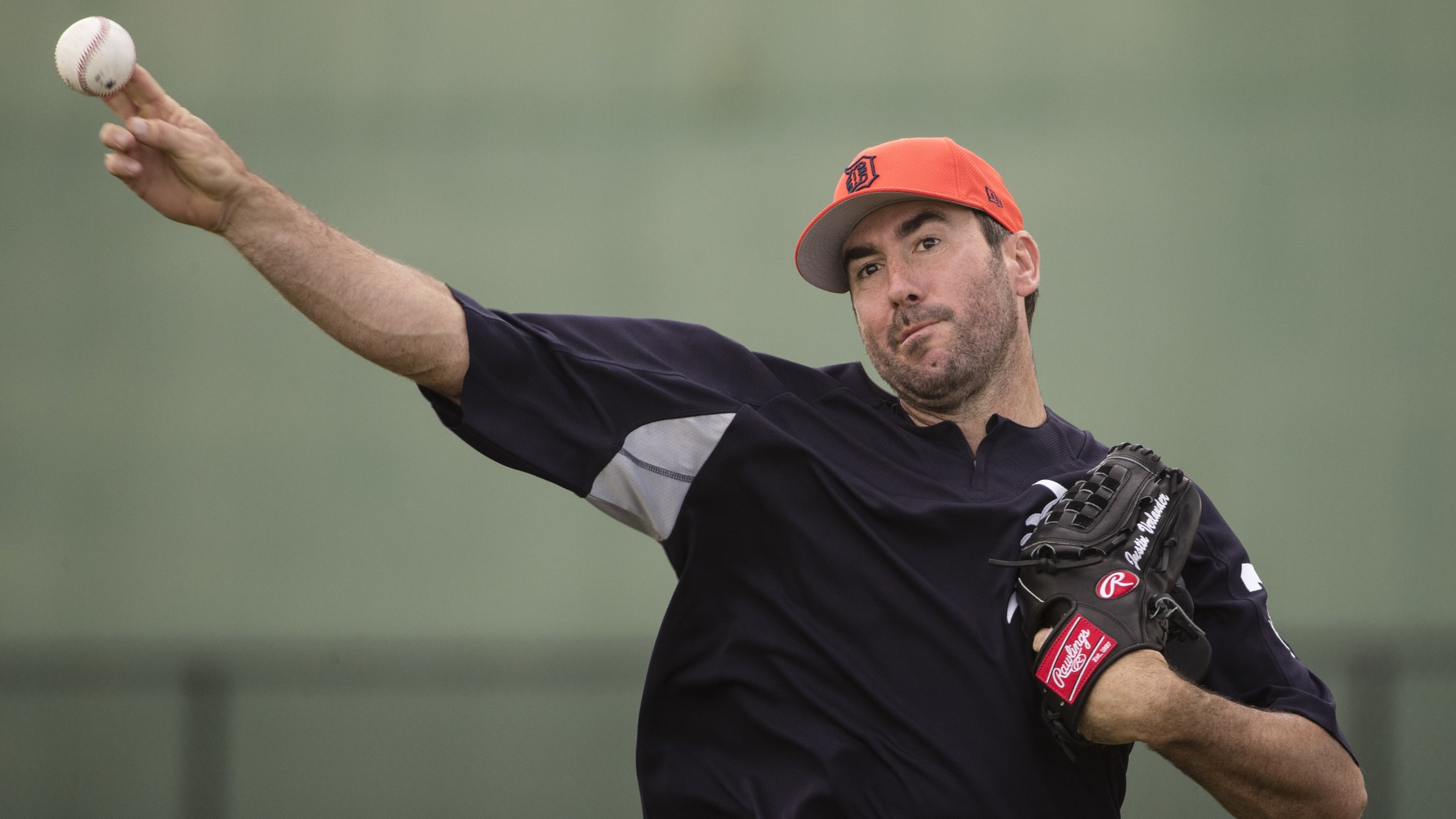 Justin Verlander, whose fastball was consistently in the mid-90s, struck out four and walked one. (AP) (Matt Rourke/AP)
WEST PALM BEACH, Fla. -- In his third Grapefruit League start, Justin Verlander looked to be in midseason form Monday in a 3-3, 10-inning tie against the Nationals at The Ballpark of the Palm Beaches. It was his best outing of the spring, against a strong Washington lineup.Stretched out to
WEST PALM BEACH, Fla. -- In his third Grapefruit League start, Justin Verlander looked to be in midseason form Monday in a 3-3, 10-inning tie against the Nationals at The Ballpark of the Palm Beaches. It was his best outing of the spring, against a strong Washington lineup.
Stretched out to 66 pitches (43 strikes) over 4 2/3 innings, the right-hander faced just two batters over the minimum, issuing a two-out walk to Bryce Harper in the first. He retired the next 11 batters he faced before a bunt single by Adam Eaton in the fifth.
"Obviously [Eaton] was working on [his bunting], but it broke up my no-no," Verlander quipped. "He told me when he was on second [via Verlander's throwing error], he goes, 'My bad, I was just working on [bunting].' So, whatever, it's no big deal."
Verlander -- who entered Monday 0-1 with a 5.14 spring ERA -- consistently pumped his fastball in the mid-90s and struck out four, including a nasty 3-2 curveball that fanned Stephen Drew, the final batter he faced.
"It was pretty efficient," Verlander said. "I would say I was a little inconsistent in the zone, but closer in the right direction. I would say if those guys were in midseason form, there's probably some balls that they should have handled a little bit better than they did.
"There were a couple of fastballs that I got swings and misses on or not good contact that caught a lot of plate. There were probably a handful of those pitches."
Overall, the right-hander was happy with the impressive outing.
"It's a move in the right direction," Verlander said. "I was more consistent, trending in the right direction. Arm feels good and body feels good."
Glenn Sattell is a contributor to MLB.com.