Anibal struggling to keep the ball down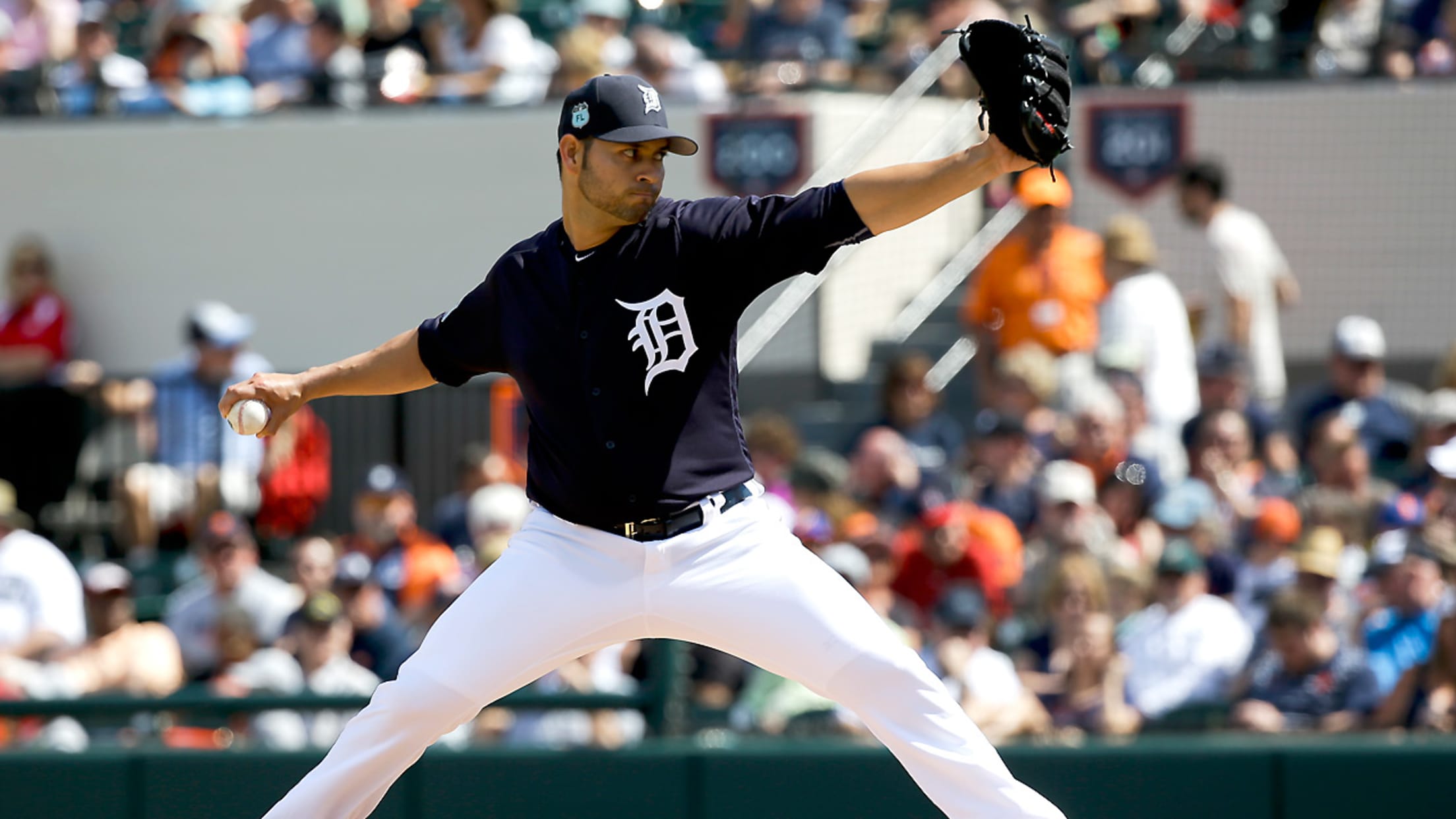 Anibal Sanchez allowed five runs -- four earned -- on five hits and two walks while striking out two over 1 2/3 innings. (AP)
LAKELAND, Fla. -- Anibal Sanchez came to Spring Training not worrying about his roster situation, just focusing on pitching. After two outings this week, he is clearly not happy about the latter.It's early, as both Sanchez and Tigers manager Brad Ausmus point out, but early results show Sanchez with a
LAKELAND, Fla. -- Anibal Sanchez came to Spring Training not worrying about his roster situation, just focusing on pitching. After two outings this week, he is clearly not happy about the latter.
It's early, as both Sanchez and Tigers manager Brad Ausmus point out, but early results show Sanchez with a long way to go to get his pitching back where he wants it. Five days after Sanchez gave up three runs on four hits and a walk in an inning of work against the Braves, the veteran right-hander yielded two home runs, five hits and two walks over 1 2/3 innings in an 11-1 loss to the Yankees on Saturday.
Both times, Sanchez has been visibly frustrated with his performance, a rare look from the normally stoic righty.
"I need to continue working on everything, especially on location," Sanchez said. "Right now, I'm not putting the ball down. That's really easy for hitters to make really good contact."
Sanchez's fastball has sat at 89-91 mph, topping out at 92. Sanchez said he doesn't worry about that, figuring he'll pick up velocity as he makes more regular outings. His greater concern is command.
"Right now, I just need to work on my mechanics and being able to put the ball down, especially on both sides, on the corners," Sanchez said.
Quick hits
• Justin Wilson, sidelined since midweek by right hamstring tightness, threw a bullpen session without issue Friday and is scheduled to throw another on Sunday. Barring any more issues, he's on track to return to Grapefruit League play on Tuesday.
• Relief prospect Adam Ravenelle left Saturday's game in the middle of an at-bat with elbow discomfort and will undergo an MRI exam, Ausmus said. The former Vanderbilt closer and the Tigers' No. 13 prospect, whose career path has been slowed by health issues, walked two of the three batters he faced before pitching coach Rich Dubee jogged to the mound to check on him.