Ausmus appreciates Romine's versatility for Tigers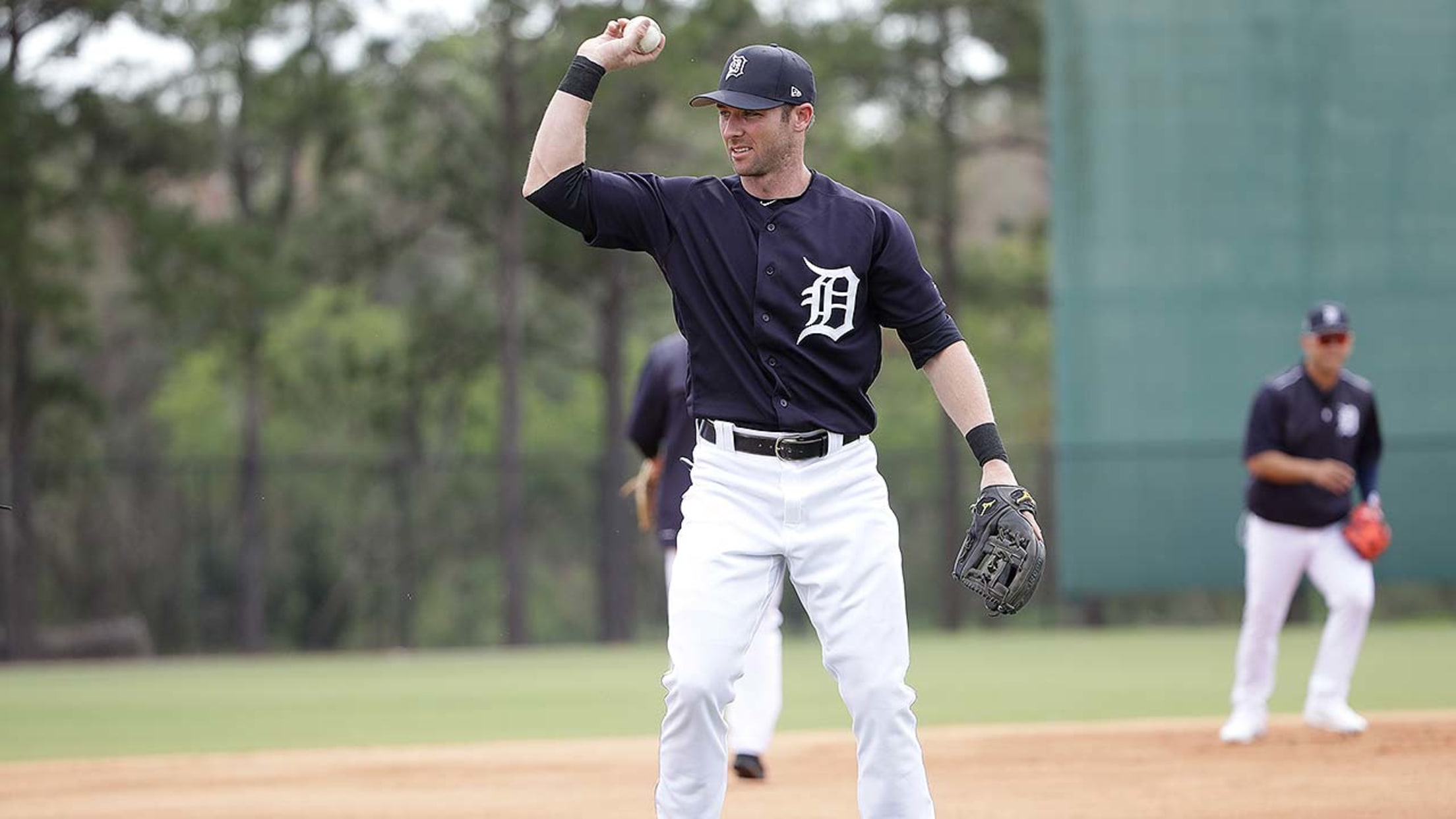 Brad Ausmus calls Tigers super utility man Andrew Romine a "huge asset." (AP)
JUPITER, Fla. -- If the Hall of Fame was to ever clear space in Cooperstown for the all-time best utility players, Tigers manager Brad Ausmus would push for Andrew Romine to be a first-ballot inductee."He's good defensively, and on a given day when a position player needs a break, he
JUPITER, Fla. -- If the Hall of Fame was to ever clear space in Cooperstown for the all-time best utility players, Tigers manager Brad Ausmus would push for Andrew Romine to be a first-ballot inductee.
"He's good defensively, and on a given day when a position player needs a break, he can play just about anywhere and you feel good about the offense he provides," Ausmus said Tuesday prior to the Tigers' Grapefruit League game against the Marlins at Roger Dean Stadium.
Ausmus was not exaggerating. Last season, Romine played all positions except catcher. He's listed as a backup at all four infield positions on the Tigers' depth chart, but he easily could be listed at all three outfield positions too. Last season, Detroit's super utility man even made 13 starts in center field as a fill-in for injured Cameron Maybin.
"Other than catcher and pitcher, I don't mind putting him anywhere, even with the game on the line," Ausmus said.
Romine played in 108 games last season and was penciled in as a starter in 45 of them. A switch-hitter, he finished 2016 with a .236 batting average and contributed two homers, 16 RBIs, 21 runs scored and eight stolen bases. Defensively, Romine made only two errors.
"Guys like Romine can be the difference between a winning team and a losing team, just because they can do so much," Ausmus said. "They give a manager a lot of flexibility in terms of resting [other] players, pinch-running for players, defending for players, he's an insurance policy late in the game. He's as good as they come defensively."
Entering Tuesday's game against the Marlins -- Romine was not in the starting lineup -- the Tigers' human Swiss Army knife had a .333 batting average with one home run and five RBIs in 33 at-bats this spring.
"He's a huge asset," Ausmus said. "I hate to say it, he'd probably be a bigger asset in the National League. But I don't want him to go anywhere."
Steve Dorsey is a contributor to MLB.com.