Hardy sidelined by shoulder discomfort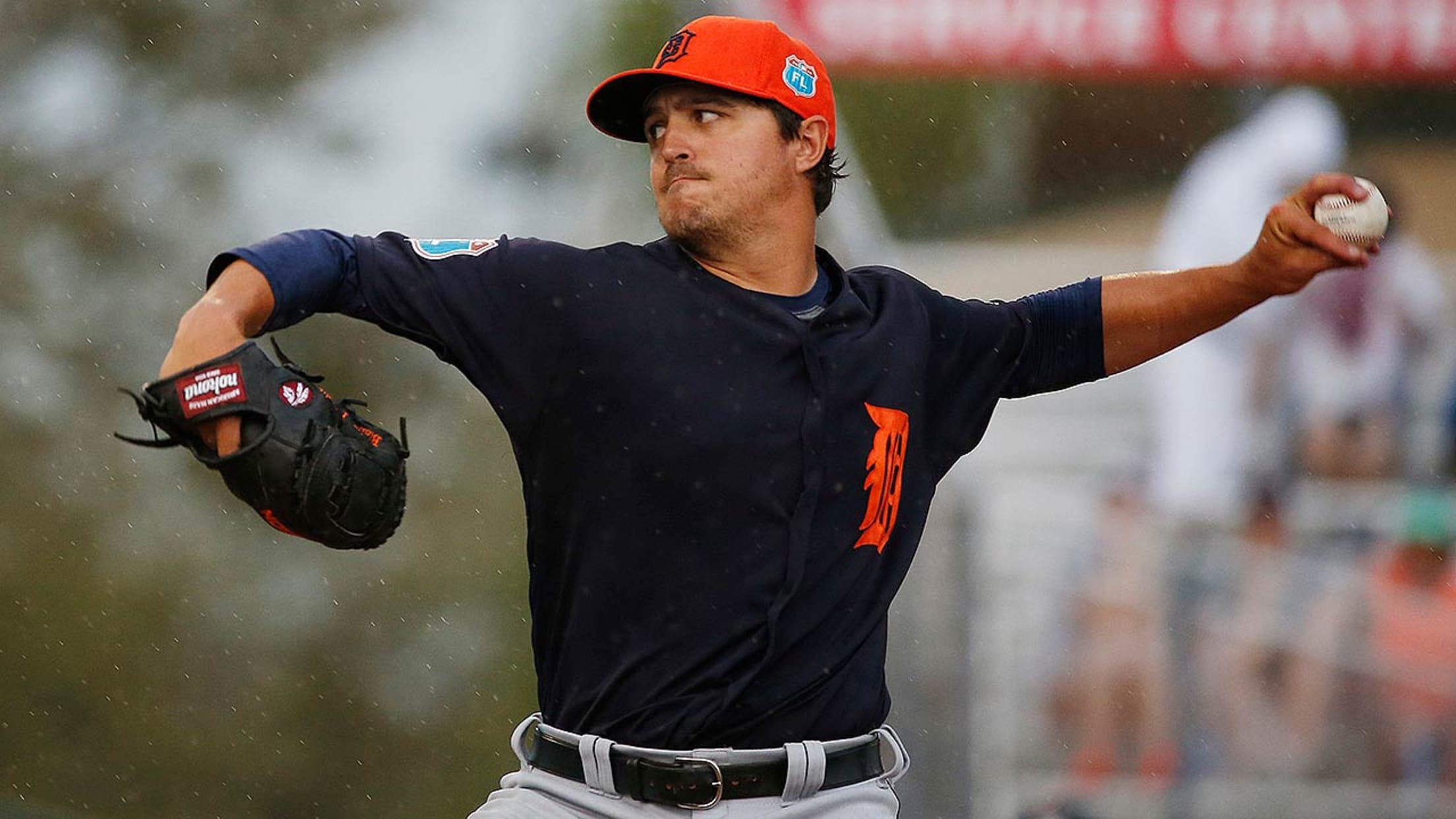 Blaine Hardy has an 11.81 ERA in six relief appearances and hasn't pitched since Monday. (AP)
DUNEDIN, Fla. -- Reliever Blaine Hardy is being shut down for a few days after experiencing left shoulder discomfort."His shoulder's been kind of bothering him," manager Brad Ausmus said after his club's 6-4 loss to the Blue Jays. "They're going get some tests done, but initially, we just think it's
DUNEDIN, Fla. -- Reliever Blaine Hardy is being shut down for a few days after experiencing left shoulder discomfort.
"His shoulder's been kind of bothering him," manager Brad Ausmus said after his club's 6-4 loss to the Blue Jays. "They're going get some tests done, but initially, we just think it's some fatigue in his shoulder."
Hardy has struggled this spring, allowing seven runs on eight hits with four walks and four strikeouts over 5 1/3 innings. While he had enough success last year to diminish the significance of spring stats, his fastball velocity has also been down a bit, rendering his changeup less effective.
• Spring Training: Tickets | Schedule | More
If Hardy comes back after a few days, he should be in good shape to make the roster, Ausmus said, since he has pitched enough this spring.
Extra bases
• While Ausmus didn't officially put right-hander Drew VerHagen in his Opening Day bullpen, he named him just short of a lock.
"For all intents and purposes, something strange would have to happen for VerHagen to not make the team," Ausmus said before VerHagen delivered a scoreless inning Thursday.
• Victor Martinez began running Thursday for the first time since being sidelined by a hamstring strain, but not at full speed. While running is his last step to returning to game action, he'll need to do so at game speed first.
• Reliever Alex Wilson, who's scheduled to pitch in a simulated game in the next day or two after being sidelined with lat discomfort, would need to show he can pitch multiple innings in a game as well as pitch back-to-back days in order to make the Opening Day roster, according to Ausmus.