Gardy feted at luncheon for popularity in Detroit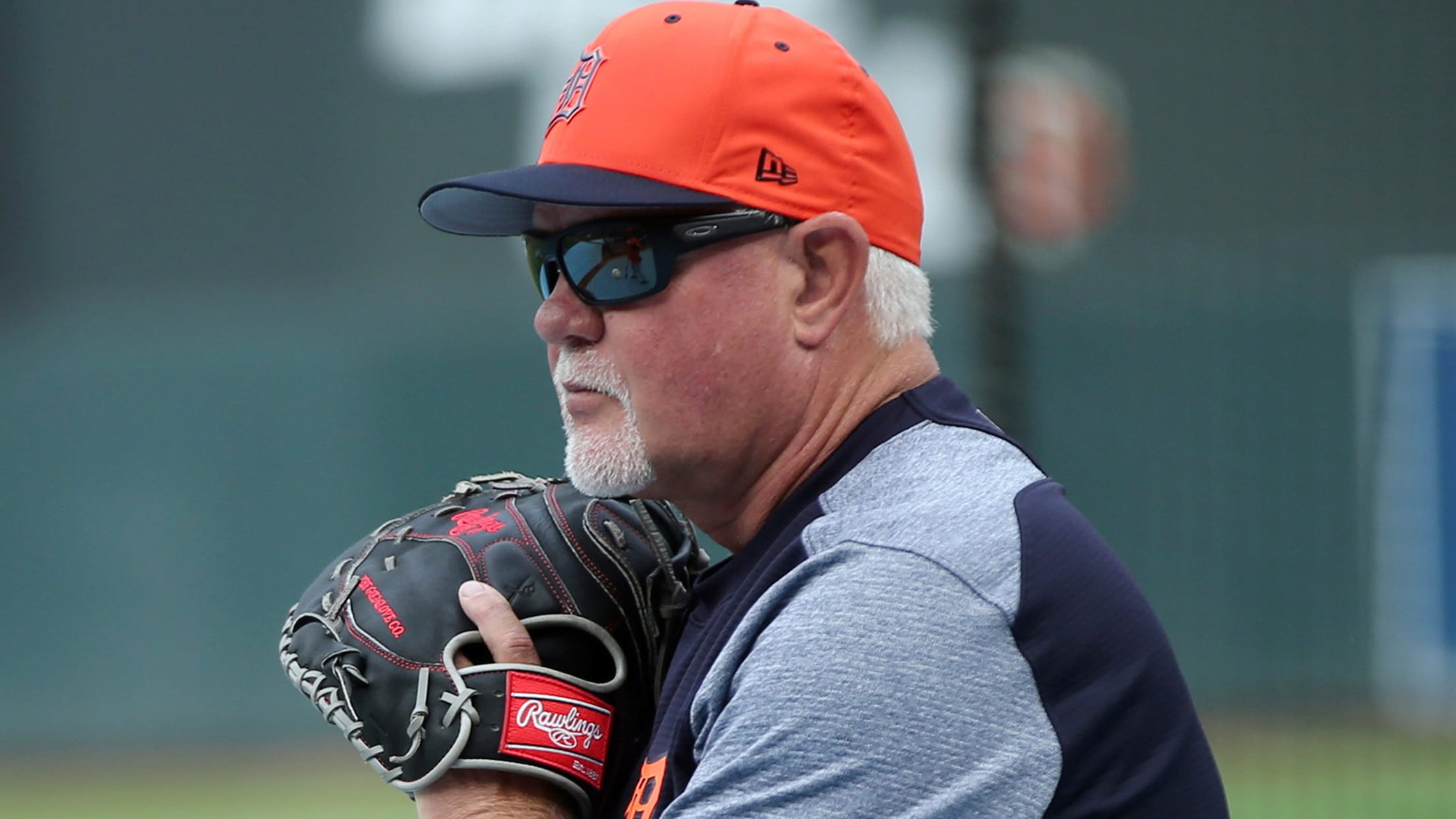 DETROIT -- Tigers players and coaches joined the Detroit Economic Club for a luncheon on Friday afternoon at the MotorCity Casino Hotel to heap praise on first-year manager Ron Gardenhire and a team that is so far surpassing expectations set before the season.During a players-only discussion, Nicholas Castellanos prodded at
DETROIT -- Tigers players and coaches joined the Detroit Economic Club for a luncheon on Friday afternoon at the MotorCity Casino Hotel to heap praise on first-year manager Ron Gardenhire and a team that is so far surpassing expectations set before the season.
During a players-only discussion, Nicholas Castellanos prodded at the notion of a "rebuild" in the works and asked what the most important ingredient is during a rebuild.
Shane Greene answered quickly: "Gardy."
When Gardenhire was introduced by FOX Sports Detroit's Rod Allen for a one-on-one interview, a sustained applause turned into a standing ovation from the sold-out crowd.
Gardenhire reflected on getting dismissed by the Minnesota Twins in 2014 after being with the club for 13 seasons and how working his way up through that organization -- starting as a third-base coach and finishing as manager -- compares to being an implant in Detroit.
"I pretty much knew everybody [in Minnesota]," said Gardenhire.
But things are a little different in Detroit. Gardenhire joked about how he would call people "buddy" during Spring Training when he was still learning everyone's names.
"I'm still learning the organization," said Gardenhire. "I'm getting to know everybody and the people around the ballpark."
As the manager of a divisional rival, though, Gardenhire did become somewhat familiar with Detroit during his days with the Twins.
"Believe me, I was called a lot of bad names," he joked.
Speakers also spent time admiring the Tigers for not only winning more games than most were counting on through this point in the season, but also for being a fun team to watch on most days.
"They are gritty, they are athletic, they are tenacious. They never say die," said Chris Granger, the group president of sports and entertainment at Illich Holdings, Inc.
FOX Sports Detroit's Matt Shepard noted that this season didn't begin with the usual expectations that have become common in Detroit.
"But two months into the season," he added, "I think we can say there's one expectation that has been set. This team is going to compete and battle to the final out of every game."
Jose Cabrera noted a similar feel for this team when asked how this season compares to the past, saying the biggest difference is how the expectations that met past teams weren't there at the beginning of this season.
Gardenhire remarked that baseball is a "kid's game," and that he wants his players to embrace that. It's why he enjoys managing players like JaCoby Jones and Leonys Martin, who have become well known for the energy they provide on the field and in the clubhouse. That managing style has been embraced by the city of Detroit and was celebrated once again on Friday.
Tyler Fenwick is an associate reporter covering the Tigers for MLB.com.