Troubles vs. Tribe cost Tigers big this year
Detroit comes up short in race for AL Central title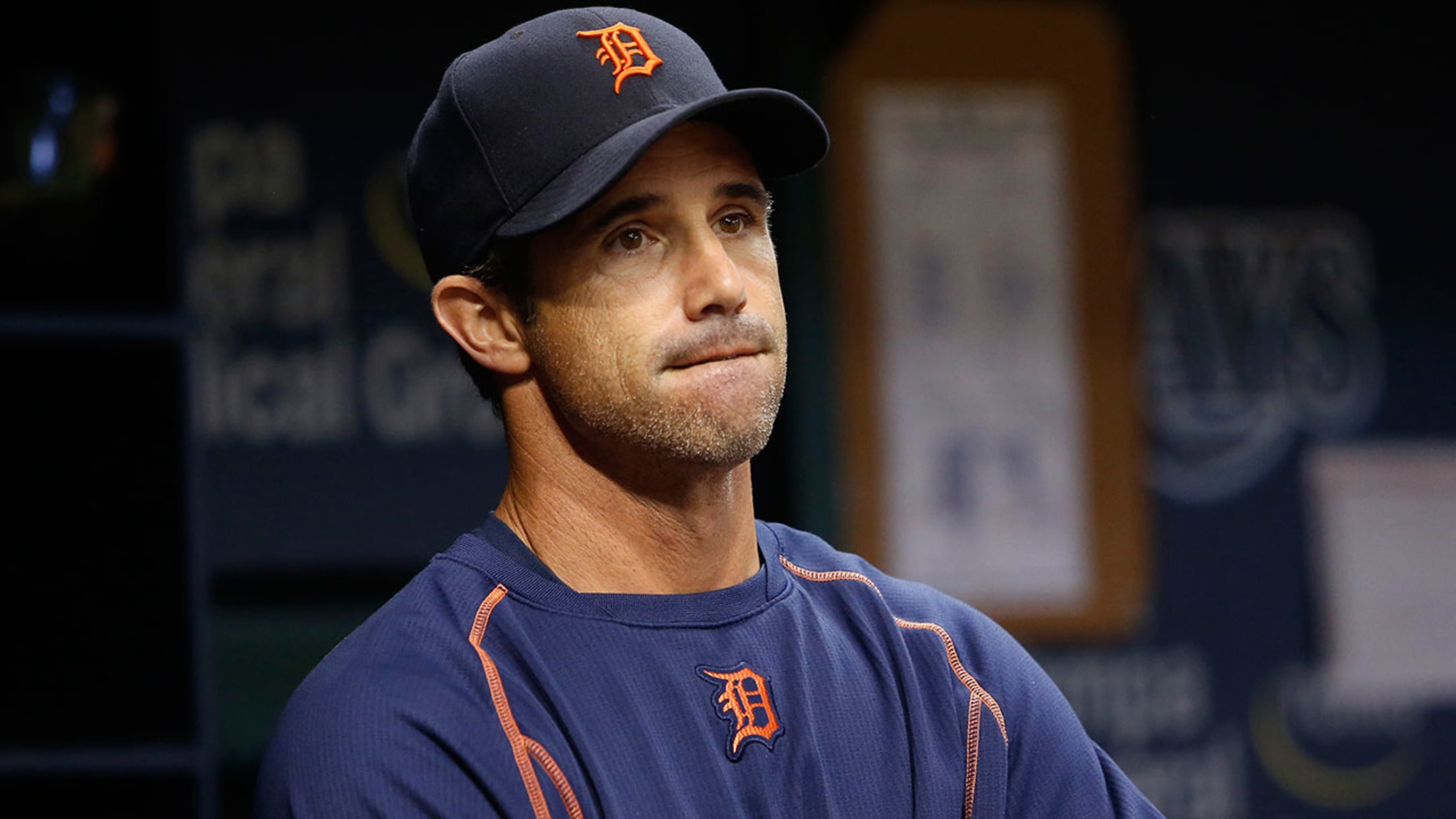 The Tigers have gone 2-14 vs. the Indians in 2016. "I can't explain it," Brad Ausmus said. (Getty)
DETROIT -- While the Indians stormed the field at Comerica Park after the final out of Monday's 7-4 win, most of the Tigers filed down the dugout steps and into the clubhouse. They had little interest in watching Cleveland celebrate a division title on their turf in front of a
DETROIT -- While the Indians stormed the field at Comerica Park after the final out of Monday's 7-4 win, most of the Tigers filed down the dugout steps and into the clubhouse. They had little interest in watching Cleveland celebrate a division title on their turf in front of a horde of fans who drove up from Ohio to watch it.
J.D. Martinez lingered around a little bit and forced himself to take a look before heading back in.
"Just watching them out there, I remember thinking that should be us," the outfielder said later. "This could easily, should easily ... not discrediting them at all, because they've had an amazing season, but it could've been us."
It wasn't, because of what the Indians did against the Tigers this season. Monday was Cleveland's 14th win in 16 meetings with Detroit this season, including 7-for-7 at Comerica Park.
And that's the bitter part of it for the Tigers to digest.
"At the end of the day, it's come down to them pretty much beating us, straight up," Martinez continued. "I mean, we can sit here and talk about our injuries, talk about stuff that we've had, but they've had injuries as well. They're missing Mike Brantley all year.
"They won it. They deserve it. It's definitely tough just sitting there watching it, especially when it's right in front of you."
If the Tigers can't retake a Wild Card spot -- they're currently two games back of the Orioles -- the Indians will have played a role in that, too.
"I can't explain it," manager Brad Ausmus said. "But the truth is, they've outplayed us, they've outhit us, they've outpitched us and they outdefended us. Simple."
That decided the AL Central. And yet, while the Tigers remain alive for a Wild Card spot, their fate comes down to the same conundrum: They still have to beat the Indians, who they play three more times this series before finishing the regular season with three games at Atlanta, where the Braves will close down Turner Field.
The Tigers have to beat the Indians -- preferably more than once -- to have a fighting chance heading into the weekend.
"We've gotta beat them," Martinez said. "They've just played us extremely well all year. And it's crazy, because that was a team that we used to beat up on pretty much. I think they're just kind of saying, 'You know what, it's our turn. We're going to put it to you guys.'
"So what you hope for now is they're happy. You know they won and maybe they stay off the gas pedal a little bit and we can take over this series."
It's not a great hope, especially with the Indians still fighting for one of the top two seeds and home field for the Division Series, if not the entire postseason. But it's what the Tigers have right now.
"As much as it hurts to see them celebrate on our field, as tough as the last couple games have been, we've got to swallow it and be ready to go tomorrow," catcher James McCann said. "We're still right in the thick of things. If we can take care of business from here on out, that's going to put us in a good spot."