Avila makes defense the priority at shortstop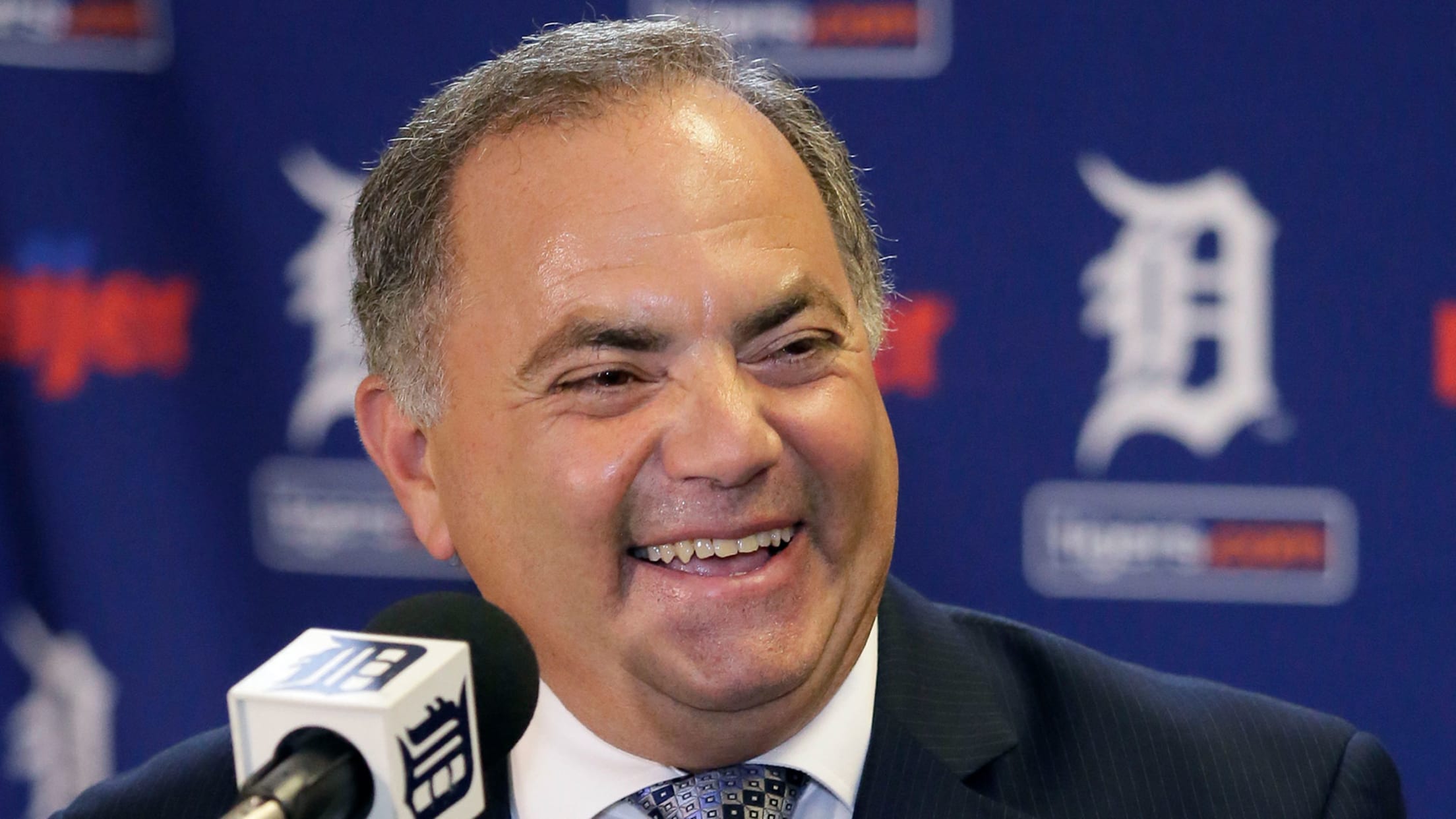 When the Tigers swung a deal for a young shortstop named Jose Iglesias at the Trade Deadline five years ago, they made it clear what they were seeking. After three years of offense-first play with Jhonny Peralta at short, and Jose Cabrera playing third base at that point to open
When the Tigers swung a deal for a young shortstop named Jose Iglesias at the Trade Deadline five years ago, they made it clear what they were seeking. After three years of offense-first play with Jhonny Peralta at short, and Jose Cabrera playing third base at that point to open first base for Prince Fielder, Iglesias' arrival heralded a priority on defense at short.
Five years later, as the Tigers look for a free-agent shortstop to replace Iglesias, the priority is the same, albeit for different reasons.
"We're looking for a shortstop that can help us get through the season in a good way," general manager Al Avila said Wednesday from Major League Baseball's General Managers Meetings in Carlsbad, Calif.
"For our young pitchers, we're hoping to get a guy that can play good defense at a premium position. You want a good defensive player that can make the plays for your pitchers, particularly our young pitchers. That's important to us."
The Tigers' top pitching prospects aren't expected to begin arriving in the Majors until late next season, at the very earliest, but Detroit's starting staff is still expected to trend young, with Daniel Norris and Spencer Turnbull competing to join Matthew Boyd, Michael Fulmer and Jordan Zimmermann in the rotation. The Tigers are also in the market for a free-agent starter to provide depth and innings. Regardless, the more balls in play converted into outs, the more efficiently a pitcher can work, thus maximizing the pitch count.
The value Iglesias provided defensively depends on the measure. Though his highlight plays thrilled and amazed over the years, the metrics -- including conversion rates on routine plays -- were mixed.
Iglesias' Ultimate Zone Rating, which compares results on balls hit into a player's defensive zone with that of an average player, has been relatively solid the last few years. His 8.2 UZR this season rated fourth among Major League shortstops. But in terms of Defensive Runs Saved, a metric introduced by John Dewan in "The Fielding Bible" to measure defense in terms of how many runs a defender saved or cost his team, Iglesias was average the last couple of seasons. His +1 rating in 2018 ranked well outside the Major League top 10.
All three free-agent shortstops linked so far to the Tigers are viewed as defense-first players, though their metrics are mixed. Freddy Galvis ranked ninth among Major League shortstops with +7 Defensive Runs Saved this season, the best rating of his career. His Ultimate Zone Rating, however, was -4.4. Adeiny Hechavarria posted +3 Defensive Runs Saved and a 1.7 UZR in about a half-season at shortstop. Jordy Mercer was -7 in Defensive Runs Saved this year and -19 over the last three seasons. He posted a -0.3 in each of the last two seasons.
The Tigers wouldn't mind getting some offense out of their next shortstop, too, Avila admitted. But they're not in a spot where they can be picky.
"If you get a little offense out of your shortstop, that would be great," Avila said. "Last year, obviously, the offense was a big problem for us. But in the situation we're in right now, it's hard to come up with big bats."