Milone to throw simulated game due to rainout
Buxton's return from flu-like symptoms delayed to Sunday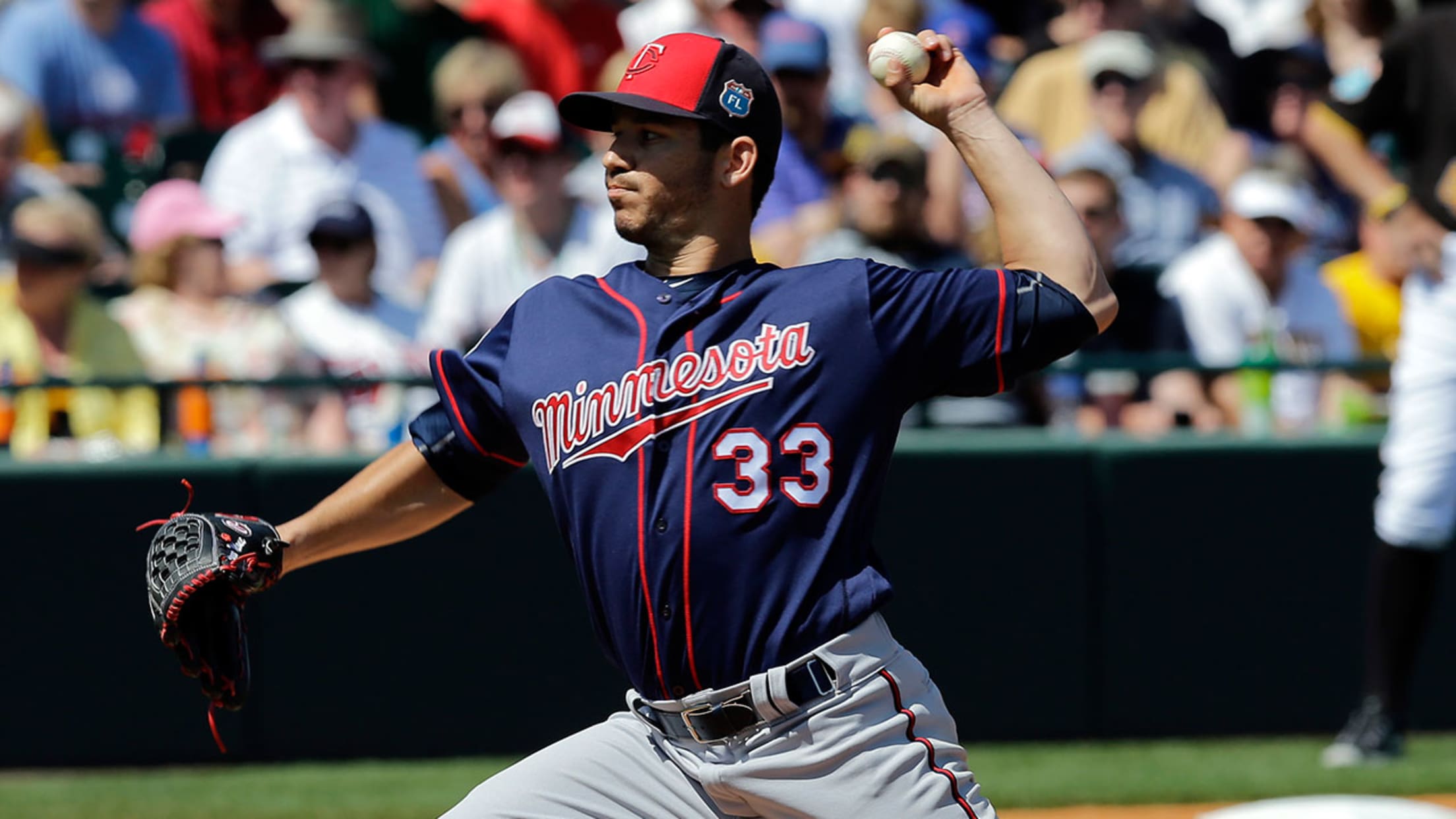 Tommy Milone was scheduled to pitch on Saturday against the Pirates in Bradenton, Fla. (AP)
BRADENTON, Fla. -- The Twins were rained out on Saturday against the Pirates, as they made the 100-mile trip to Bradenton, only to see heavy rain force the game to be cancelled.Left-hander Tommy Milone, who is competing for the final spot in the rotation, was scheduled to throw five innings
BRADENTON, Fla. -- The Twins were rained out on Saturday against the Pirates, as they made the 100-mile trip to Bradenton, only to see heavy rain force the game to be cancelled.
Left-hander Tommy Milone, who is competing for the final spot in the rotation, was scheduled to throw five innings or 75 pitches, but will pitch in a simulated game Saturday afternoon at the club's Spring Training complex in Fort Myers, Fla.
"We're trying the best we can to keep him on schedule," Twins manager Paul Molitor said. "He's the only guy we're really concerned about today. I think finding five innings on the Minor League side is a little tougher to do. But with relievers going one or two [innings], we can have them pitch one or on the Minor League side, so that's not really an issue."
• Twins have hard-throwing relievers in pipeline
The rainout also spoiled the return of center fielder Byron Buxton, who had missed the previous three games with flu-like symptoms. But Molitor said he doesn't have plans to send Buxton to any Minor League games, as he'll see more playing time in Grapefruit League games instead.
"He's going to get a lot of action this week," Molitor said. "I'm not too concerned. But he's scheduled to play tomorrow. We just might have to extend him a bit innings-wise to get him some at-bats."
Molitor, though, also pointed out that rain is in the forecast in Fort Myers on Sunday, which could cause the Twins to have their game against the Yankees canceled, as well. Right-hander Ervin Santana, the club's likely Opening Day starter, is scheduled to start for the Twins.
"Tomorrow is a little iffy too, which would be concerning being back-to-back days," Molitor said. "We could potentially be backed up and need to have our starter pitch on the side. So we'll take our chances and hopefully we play tomorrow."
Up next for the Twins: Santana starts for the Twins on Sunday, when they host the Yankees at 12:05 p.m. CT at Hammond Stadium. He remains lined up to be the club's Opening Day starter, but the Twins have yet to make an announcement. Other pitchers scheduled to see action include Kevin Jepsen, Fernando Abad, J.R. Graham and Ryan Pressly. The game can be seen live on MLB.TV.