Plouffe rejoins Twins from DL in revised role
Third baseman to see time at 1B; Sano, Polanco to get looks at 3B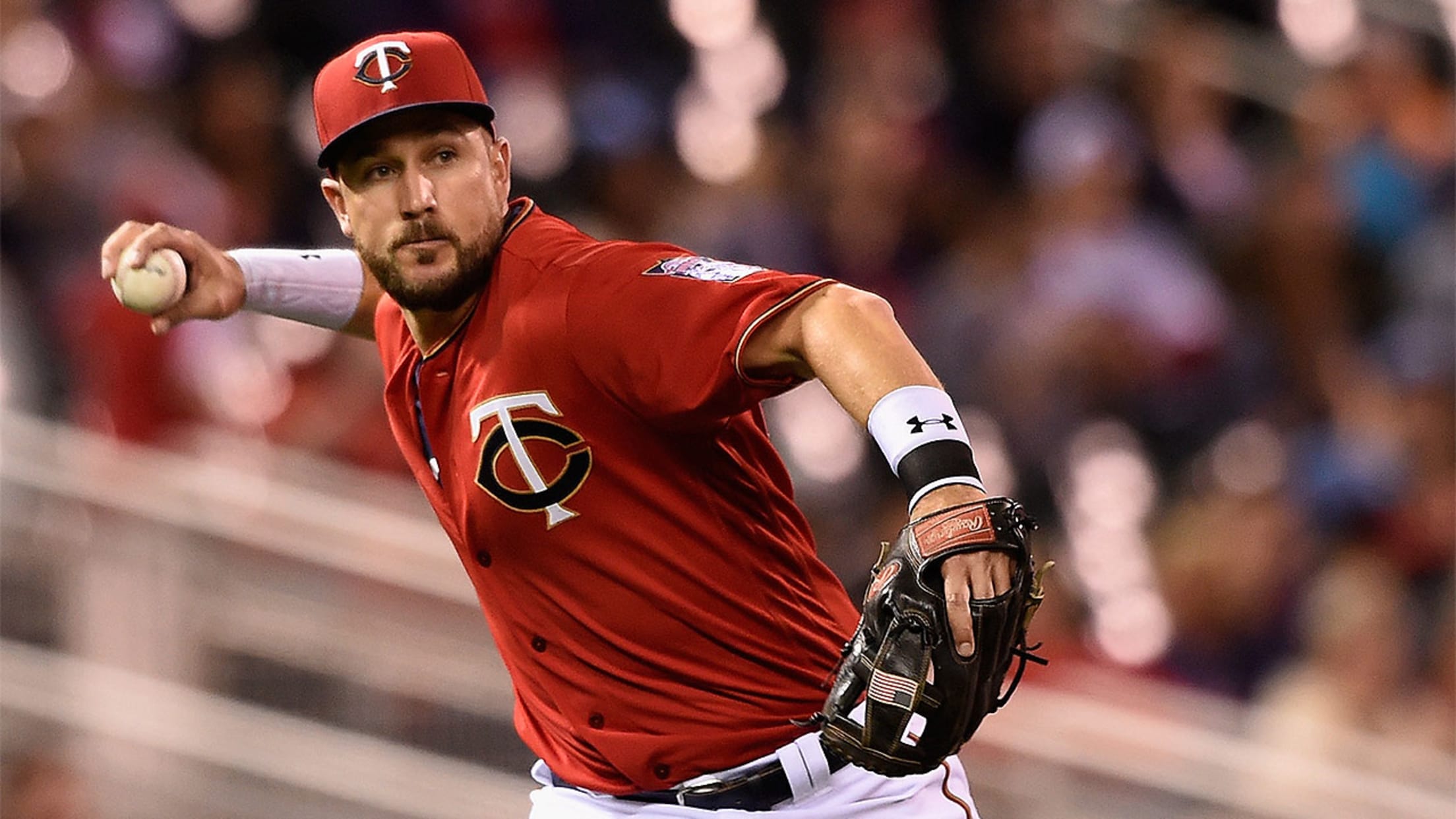 Twins third baseman Trevor Plouffe had been sidelined since July 1 by a fractured rib. (Getty Images)
MINNEAPOLIS -- Trevor Plouffe was officially activated from the 15-day disabled list before Monday's game against the Astros, starting at third base for the Twins for the first time since June 28.Plouffe, who had been out since July 1 with a fractured left rib, played in five rehab games with
MINNEAPOLIS -- Trevor Plouffe was officially activated from the 15-day disabled list before Monday's game against the Astros, starting at third base for the Twins for the first time since June 28.
Plouffe, who had been out since July 1 with a fractured left rib, played in five rehab games with Triple-A Rochester, hitting .316 with a homer, two doubles and two RBIs while seeing action at first and third base. Miguel Sanó mostly played third in Plouffe's absence but committed 12 errors in 28 games. The Twins, though, still want to get Sano looks at third, along with rookie Jorge Polanco, so Plouffe might see more time at first and designated hitter than he did before the injury.
"I think it's an obvious question without any obvious answer," Twins manager Paul Molitor said of where Plouffe will play. "We're going to mix it up. People are going to get a chance. Trevor, after being out for five weeks at this level, he's going to get a chance to play. I think he knows his at-bats could be curtailed by us wanting to get a look at some players here down the stretch."
The Twins have no shortage of options at first base, with the red-hot Joe Mauer entrenched there and Kennys Vargas swinging the bat well as his backup. So, Plouffe has prepared himself for a bit less playing time but said he's open to playing wherever Molitor wants him.
"I'll play some third base but move to first base when needed," Plouffe said. "We'll mix and match. I know we have a lot guys playing the same positions. So I think there will be more days off, even for myself, than there was before. But that's all up to him. I just work here."
With center fielder Byron Buxton optioned to Triple-A Rochester to make room for Plouffe, Eddie Rosario will become the club's regular center fielder. When Danny Santana is in the lineup, Rosario will remain in center, as the Twins want Santana to get more experience as a corner outfielder to help boost his versatility.
"[Rosario] will be out there a lot," Molitor said. "I still think Danny needs to play around to do what he needs to do to get himself an opportunity. But on a given day, if it's a tough matchup for Rosie or something, I can put Danny out there."
Molitor said it was a tough decision to send Buxton to Triple-A, but they felt it was the right move for the 22-year-old, who is hitting .193/.247/.315 in 63 games this year.
"We're trying to get Buck to be as open as he can be about what seems to be the biggest difference between here and Triple-A to get back on track," Molitor said. "I think some of it does have to do with expectations and pressure and it builds game to game. It obviously wasn't an easy decision. We want our young players who are going to be part of our future to get experience up here, but what at cost? So we want him to get that confidence and use the skills he has."