Cards need Rosenthal to be more consistent
Reliever to pitch in low-leverage situations until he gets back on track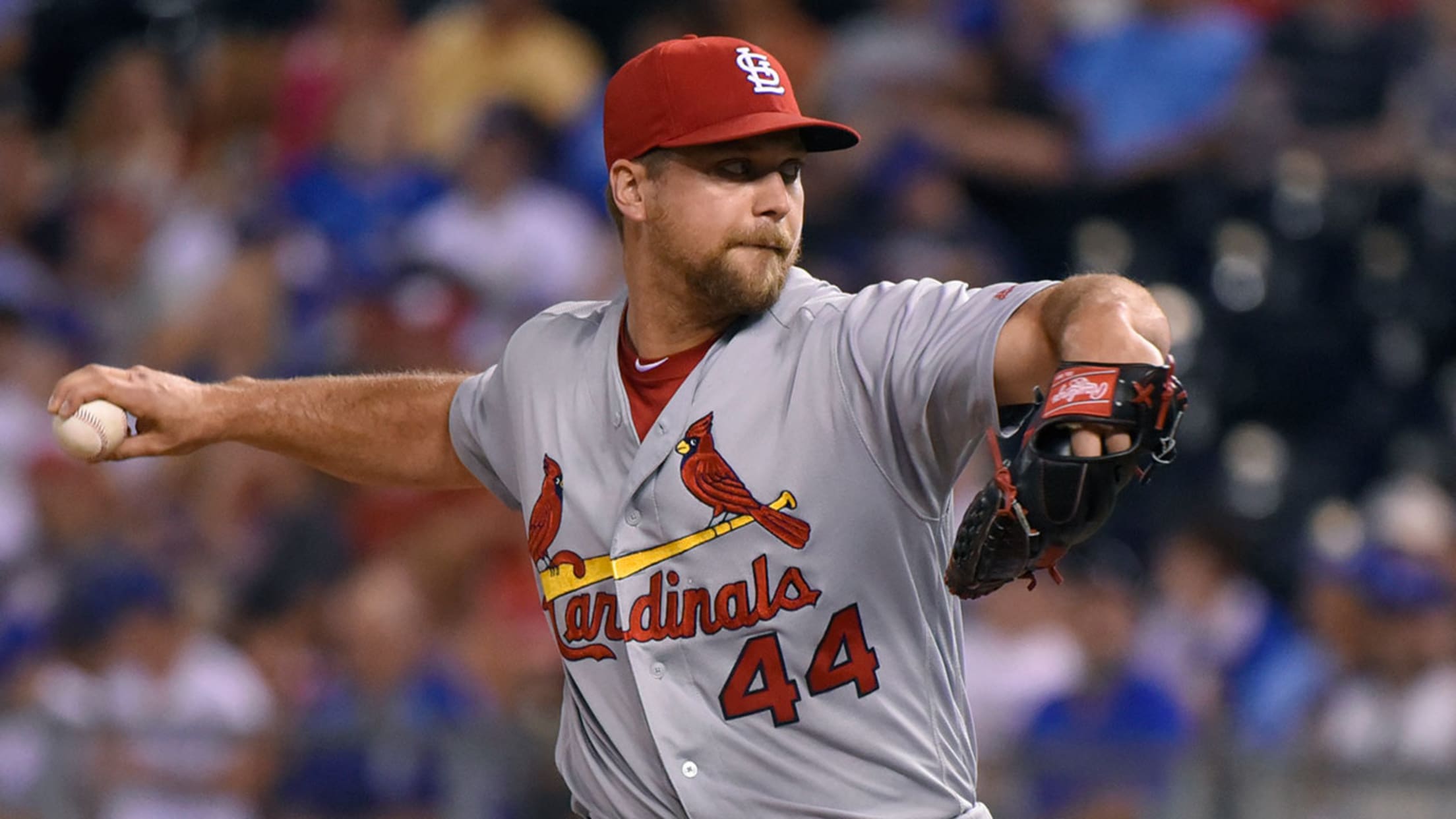 Trevor Rosenthal has walked 22 batters in his first 27 innings this season. (Getty)
ST. LOUIS -- It continues to be one step forward, two steps back for former Cardinals closer Trevor Rosenthal, whose ineffective outing in Sunday's 9-8 win over the Brewers halted some of the positive traction he had enjoyed over the last week.Rosenthal had thrown three scoreless innings in his first
ST. LOUIS -- It continues to be one step forward, two steps back for former Cardinals closer Trevor Rosenthal, whose ineffective outing in Sunday's 9-8 win over the Brewers halted some of the positive traction he had enjoyed over the last week.
Rosenthal had thrown three scoreless innings in his first three appearances after being removed as closer. Then came Sunday, when Rosenthal was unable to retire any of the four batters he faced. A walk -- his 22nd in 27 innings -- ended his outing.
"I don't want to use yesterday's game as a sole barometer of what's next, but clearly he has got to get more consistent," general manager John Mozeliak said. "Fastball command, being able to use his secondary pitches, he's not where he needs to be to be successful in a high-leverage situation at this point. I feel like until you can command the strike zone, it's going to be hard for us to put him in those situations."
Limiting Rosenthal to low-leverage appearances further limits a Cardinals bullpen that is without setup man Kevin Siegrist until after the All-Star break. Mozeliak did note that "what he's done [over his career] earns the right to try to get it fixed here," which would suggest that the Cardinals are not currently considering sending Rosenthal to the Minors.
"For whatever reason, he's going through a trial right now," manager Mike Matheny added. "He's been tested. He's going to have to really dig deep to figure out what kind of minor adjustments he needs to make."
WORTH NOTING:
• Center fielder Tommy Pham was scratched from the Cardinals' starting lineup about 20 minutes before the scheduled first pitch with right shoulder stiffness. As a result, Stephen Piscotty shifted from right to center, while Brandon Moss, not initially in the lineup against Pirates left-hander Jonathon Niese, was inserted to play right.
• The Cardinals continue to receive updates from the therapist working with rehabbing reliever Jordan Walden (right shoulder strain) and hope to bring Walden back to St. Louis for a follow-up visit with their medical staff later this month. Walden has not been examined by the Cardinals since Spring Training. He is rehabbing near his home in Texas.
• The organization named Double-A starter Luke Weaver and Dominican Summer League outfielder Brian Sanchez its Pitcher and Player of the Month, respectively, for June. Weaver went 4-0 with a 1.15 ERA in five starts for Springfield after returning from a left wrist injury. Sanchez hit .369 with six homers over 21 games for the DSL club.
• Eric Fryer switched Busch Stadium clubhouses on Monday after the Pirates claimed the former Cardinals catcher off waivers. Matheny said he sent Fryer a note to thank him for his contributions as a backup catcher this season and to wish him well in the new uniform.