Tri-City wins third New York-Penn League title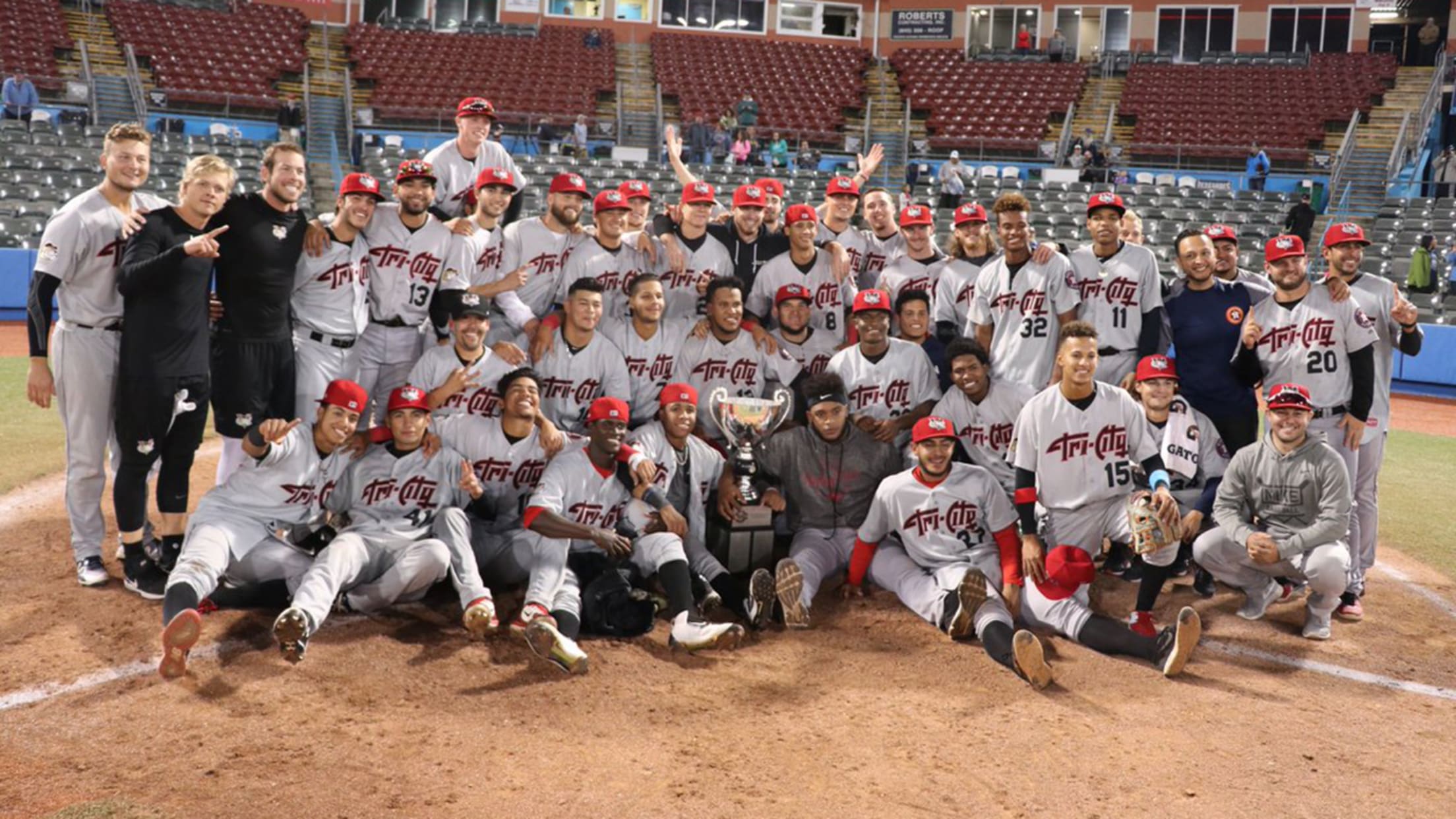 The Tri-City ValleyCats, the Class A Short Season affiliate of the Astros, won their third New York-Penn League title with a 4-2 victory over Hudson Valley on Sunday.:: Complete prospect coverage ::• Box Score | Astros Top 30Hudson Valley, the Rays' affiliate, jumped ahead early, scoring twice in the bottom
The Tri-City ValleyCats, the Class A Short Season affiliate of the Astros, won their third New York-Penn League title with a 4-2 victory over Hudson Valley on Sunday.
:: Complete prospect coverage ::
• Box Score | Astros Top 30
Hudson Valley, the Rays' affiliate, jumped ahead early, scoring twice in the bottom of the first inning on an Erik Ostberg RBI groundout and a Jacson McGowan sacrifice fly.
From there, the Tri-City pitching staff walked a tight rope and escaped multiple jams to give the offense a chance to tie the game with a run in the fourth and a run in the seventh. Hudson Valley loaded the bases in the third, and again in the 12th after Tri-City took a 4-2 lead in the top half of the frame.
The run Tri-City scored in the fourth inning came when Oscar Campos grounded into a double play, scoring Carlos Machado. In the seventh, Deury Carrasco lined a single to right field that scored Campos to tie the game. In the 12th, Alex Holderbach came through with a clutch two-run single to plate Campos and Logan Mattix.
The bottom of the 12th was stressful for Tri-City, as Hudson Valley loaded the bases when Tri-City reliever Manny Ramirez walked three consecutive batters despite retiring the first two hitters. But Jacob Billingsley came in and got McGowan to fly out to center field, sealing the title-clinching victory for Tri-City.