Twins' Minors staff includes familiar names
Jake Mauer to manage Double-A; Toby Gardenhire joins GCL club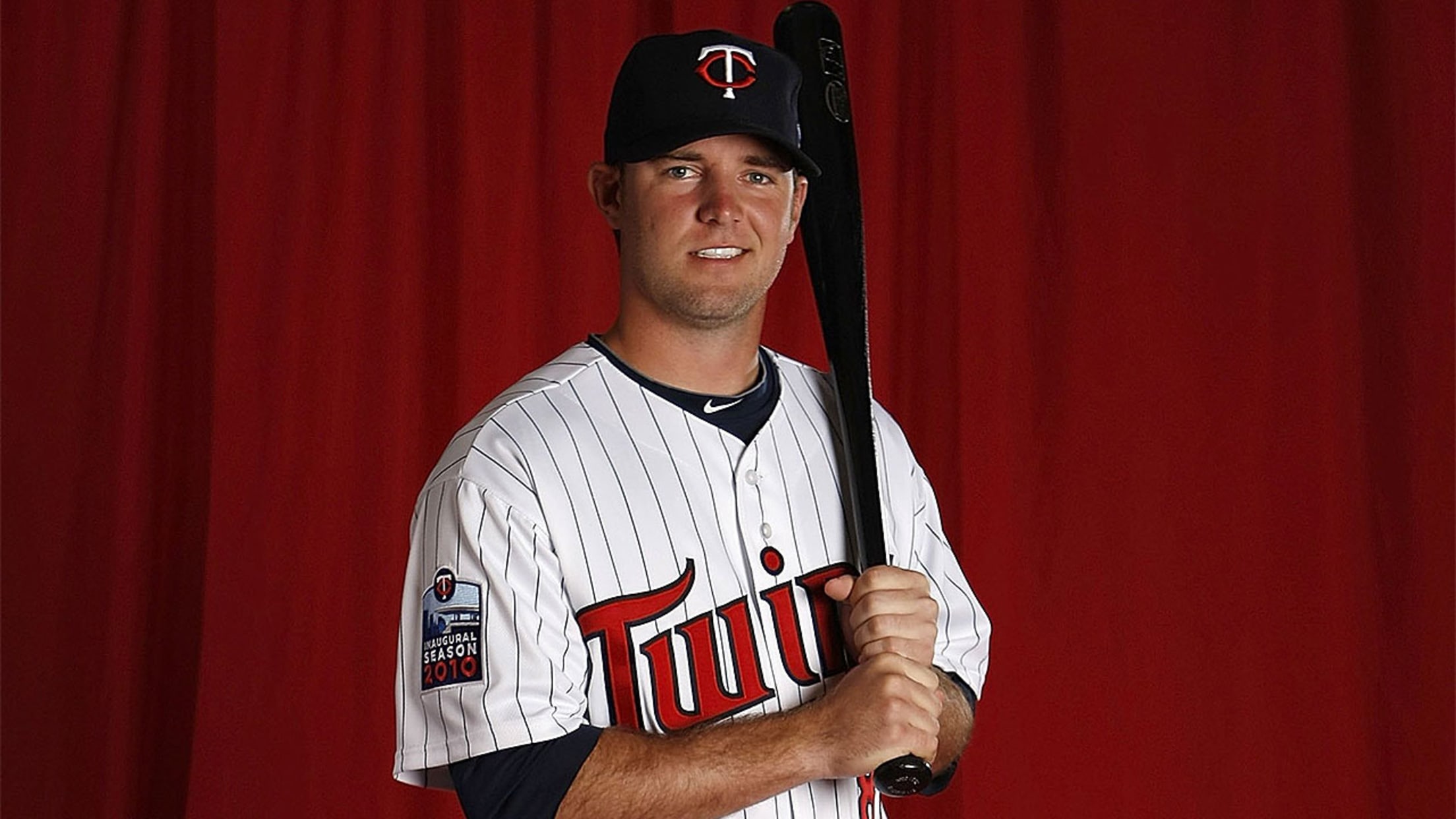 Toby Gardenhire, son of former manager Ron Gardenhire, was hired as hitting coach for the Gulf Coast League Twins. (Getty)
MINNEAPOLIS -- The Twins announced their 2017 Minor League coaching staffs on Tuesday, and there was some reshuffling as a result of Class A Advanced Fort Myers manager Jeff Smith being promoted to Minnesota's first-base coach in December.Several familiar names are involved, as Jake Mauer, brother of Joe Mauer, was
MINNEAPOLIS -- The Twins announced their 2017 Minor League coaching staffs on Tuesday, and there was some reshuffling as a result of Class A Advanced Fort Myers manager Jeff Smith being promoted to Minnesota's first-base coach in December.
Several familiar names are involved, as Jake Mauer, brother of Joe Mauer, was moved up to Double-A Chattanooga in his 10th season managing in the Twins' organization, while Toby Gardenhire, son of former manager Ron Gardenhire, was hired as hitting coach for the Gulf Coast League Twins.
Mike Quade remains the manager at Triple-A Rochester, but Mauer moves up to manager at Chattanooga after four years at Class A Cedar Rapids. Doug Mientkiewicz returns to manage Fort Myers after managing at Chattanooga for two years. It's not a demotion for Mientkiewicz, however; it was a mutual decision to allow him to be closer to his Florida home.
Tommy Watkins replaces Mientkiewicz at Cedar Rapids in his first professional managing job, while Ray Smith returns as manager for the Rookie-level Elizabethton Twins. Ramon Borrego is also coming back for his seventh year as manager of the Gulf Coast League Twins.
At Rochester, pitching coach Stu Cliburn, hitting coach Chad Allen and trainer Larry Bennese all return, while Tyler Burkes was hired as strength and conditioning coach.
There's a new hitting coach at Chattanooga, as Javier Valentin will begin his first year as hitting coach of the Lookouts, while Ivan Arteaga remains pitching coach and Chris Johnson remains the head trainer.
There's also a new hitting coach at Fort Myers, as Steve Singleton was hired in that role after serving as hitting coach for the GCL Twins last season. Henry Bonilla returns as pitching coach and Alan Rail is back as the Miracle's trainer.
Watkins is the lone change to the staff at Cedar Rapids, as pitching coach J.P. Martinez, hitting coach Brian Dinkelman and trainer Steve Taylor all return.
The big addition to the GCL staff is the hiring of Gardenhire as hitting coach. Gardenhire played seven seasons in the Twins' organization and previously coached at UW-Stout. Cibney Bello is back as pitching coach, while Jose Marzan will be a coach and the club's Latin American operations coordinator. Trainer Axel Lopez returns, while Phil Hartt will be the strength and conditioning coach.
In the Dominican Summer League, Asdrubal Estrada will serve as manager and is joined by pitching coach Manuel Santana and coaches Jimmy Alvarez, Leury Bonilla and Jairo Rodriguez.
The organization's Minor League coordinators also remain unchanged, with Eric Rasmussen as pitching coordinator, Sam Perlozzo as infield and baserunning coordinator and Rick Eckstein as hitting coordinator.