Polanco's defense could be key for Twins
Molitor admits club mishandled the switch-hitter last season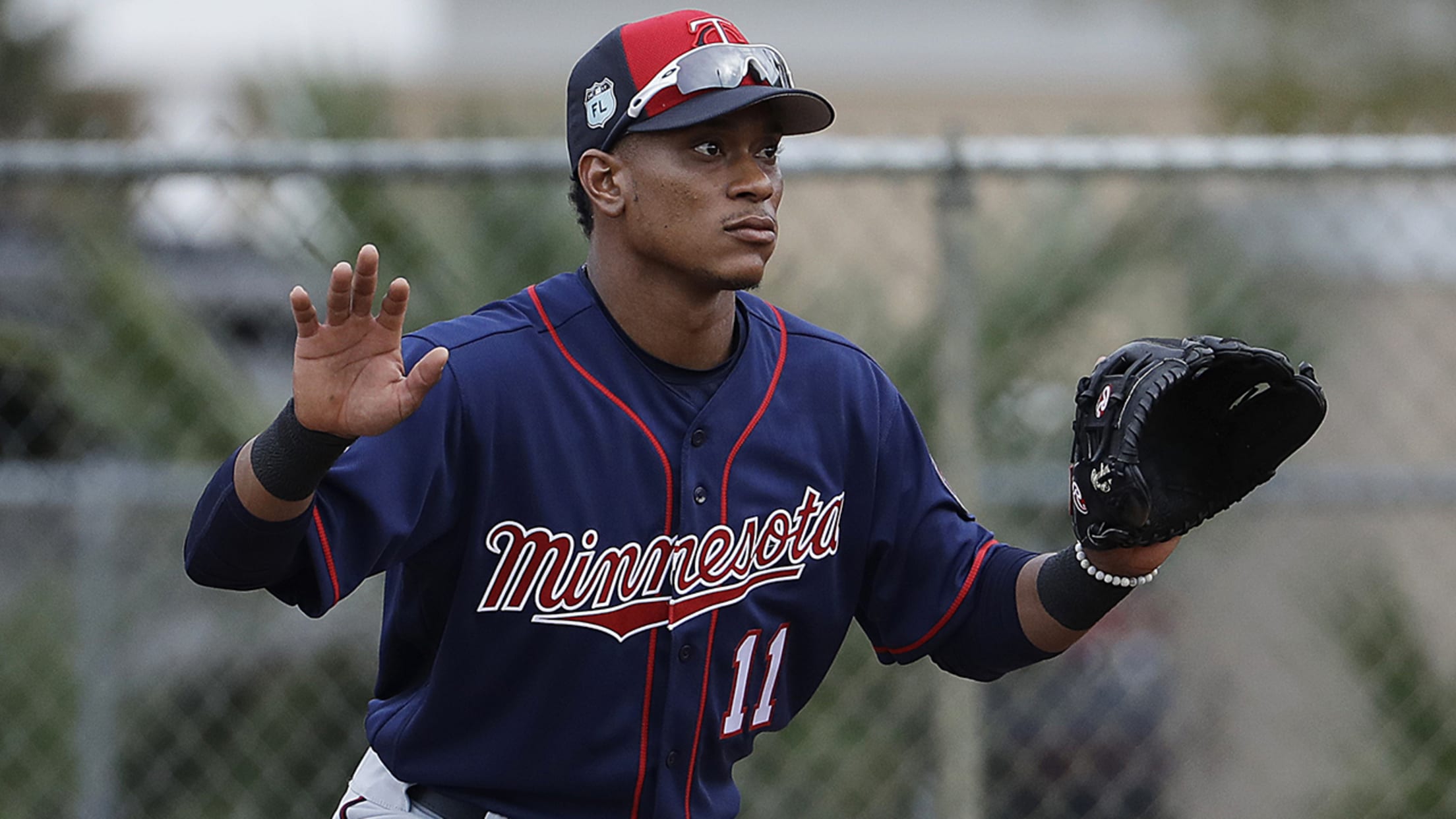 Twins infielder Jorge Polanco is expected to go back to his natural position at shortstop this season. (David Goldman/AP) (David Goldman/AP)
FORT MYERS, Fla. -- Barring anything unexpected, Jorge Polanco is expected to be Minnesota's starting shortstop on Opening Day, but manager Paul Molitor admitted that the organization didn't handle Polanco correctly in 2016.Polanco played 75 games at Triple-A Rochester last season, but none of those came at shortstop, as he
FORT MYERS, Fla. -- Barring anything unexpected, Jorge Polanco is expected to be Minnesota's starting shortstop on Opening Day, but manager Paul Molitor admitted that the organization didn't handle Polanco correctly in 2016.
Polanco played 75 games at Triple-A Rochester last season, but none of those came at shortstop, as he instead was the club's primary second baseman, and made two starts at third. Polanco became the Twins' everyday shortstop down the stretch, playing 47 games at the position, but showed some rust, having not played the position since the prior season.
"I wish I had a better explanation for you," Molitor said. "But I think myself, a lot of other people, realized we didn't handle it the right way."
Polanco's defense at short is a question mark for the Twins this season, but based on his track record, the 23-year-old switch-hitter should provide offense. He hit .282/.332/.424 as a rookie last year, which is right in line with his career Minor League slash line of .286/.346/.411.
His defense at short was another story, as he ranked as the fifth-worst shortstop by Ultimate Zone Rating and the sixth-worst shortstop by Defensive Runs Saved, according to FanGraphs.com.
Some of that was due to inexperience and his lack of playing the position in the Minors during the season prior to his callup, but it also indicates his range could be better suited for second. Polanco played almost exclusively at second at Triple-A, but it didn't make much sense with James Dozier having already established himself at that position in the Majors.
"It's not the first time that we've had situations where guys have come up here and end up playing where we haven't exposed them enough to," Molitor said. "Sometimes you are going to miss them. That one probably seemed a little more obvious that we should have had covered. Unless Dozier got traded."
Dozier, though, didn't get traded this offseason and now the Twins will turn to Polanco and third baseman Miguel Sano to provide the defense on the left side of the infield. How they develop and fare defensively will have a major impact on the pitching staff this season, and it's why the Twins have a few insurance options on the roster.
Eduardo Escobar remains the favorite to be the backup at short and third, but Minnesota also made an intriguing waiver-wire pickup in former Giants shortstop Ehire Adrianza, who ranked as one of the better defensive shortstops in baseball over the last few years. Adrianza and Escobar are both out of options, which could make the battle for Polanco's backup interesting, although both could be kept if the Twins go with four outfielders instead of five.
That depth also could come in handy in case the Twins trade Dozier this season or in the offseason. In that scenario, Polanco would likely move back to second, opening shortstop for a player such as Adrianza, Escobar or prospect Engelb Vielma. While top prospect Nick Gordon is considered the shortstop of the future, he is likely a year or two away.
For now, the Twins are willing to give Polanco a chance to stick at short, but have other options just in case.
"I think you can tell by the people we've added, Adrianza, we're looking to do that," Molitor said of adding infielders who can play defense. "If you have to look into our system, you've got a guy like Engelb Vielma, we know Gordon's away, but he's getting exposure. So we're trying to increase our depth there. We've added fairly high-end fielding people for depth."