Granite, Gonsalves earn Twins' Minors POY honors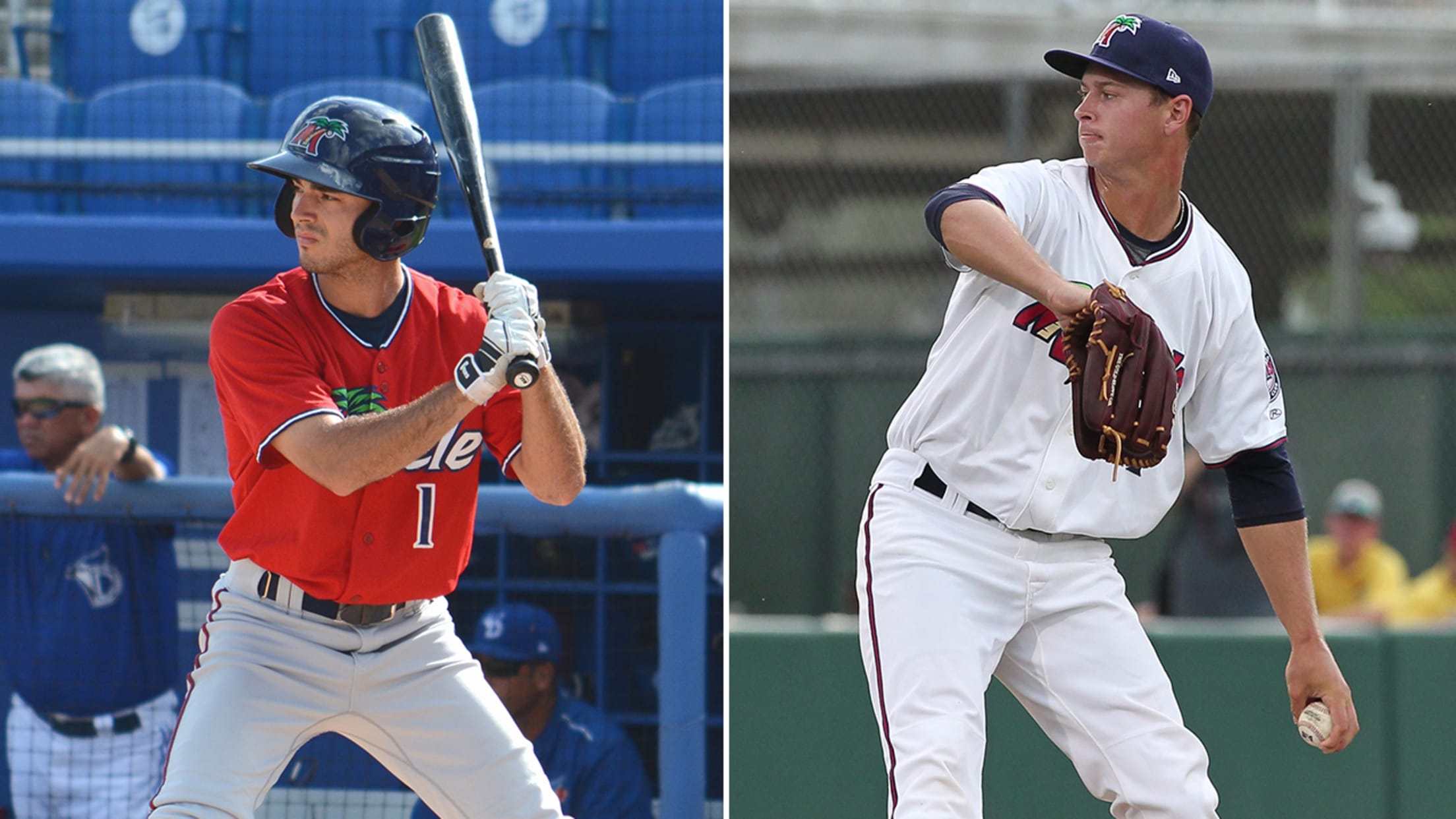 Zach Granite and Stephen Gonsalves are the Twins' Minor League Player and Pitcher of the Year, respectively. (Buck Davidson, Pro Sports Media, Inc. / Mark LoMoglio, MiLB)
MINNEAPOLIS -- Outfielder Zach Granite was named the Twins Minor League Player of the Year, while left-hander Stephen Gonsalves was named the Twins Minor League Pitcher of the Year, the organization announced Wednesday.Granite, 24, hit .295/.347/.382 with four homers, 18 doubles, eight triples and 56 stolen bases in 127 games
MINNEAPOLIS -- Outfielder Zach Granite was named the Twins Minor League Player of the Year, while left-hander Stephen Gonsalves was named the Twins Minor League Pitcher of the Year, the organization announced Wednesday.
Granite, 24, hit .295/.347/.382 with four homers, 18 doubles, eight triples and 56 stolen bases in 127 games with Double-A Chattanooga. His 56 swipes were tied for the Minor League lead. Granite, who was selected by the Twins in the 14th round of the 2013 Draft out of Seton Hall University, is also the recipient of the Sherry Robertson Award.
It's another honor for Gonsalves, who was named MLBPipeline.com's Twins Pitching Prospect of the Year as well as the left-handed pitcher on MLB Pipeline's Team of the Year. Gonsalves went 13-5 with a 2.06 ERA in 24 starts split between Class A Advanced Fort Myers and Double-A Chattanooga. He struck out 155, walked 57 and allowed only three homers.
Gonsalves, selected in the fourth round of the 2013 Draft out of San Diego's Cathedral High School, thrived at Double-A, going 8-1 with a 1.82 ERA in 13 starts. The 22-year-old is ranked as Minnesota's No. 3 prospect by MLBPipeline.com. He's also the recipient of the Jim Rantz Award.
Both Granite and Gonsalves will be honored at the 12th annual Diamond Awards on Jan. 26 at Target Field.