Twins non-tender Grossman, sign Cron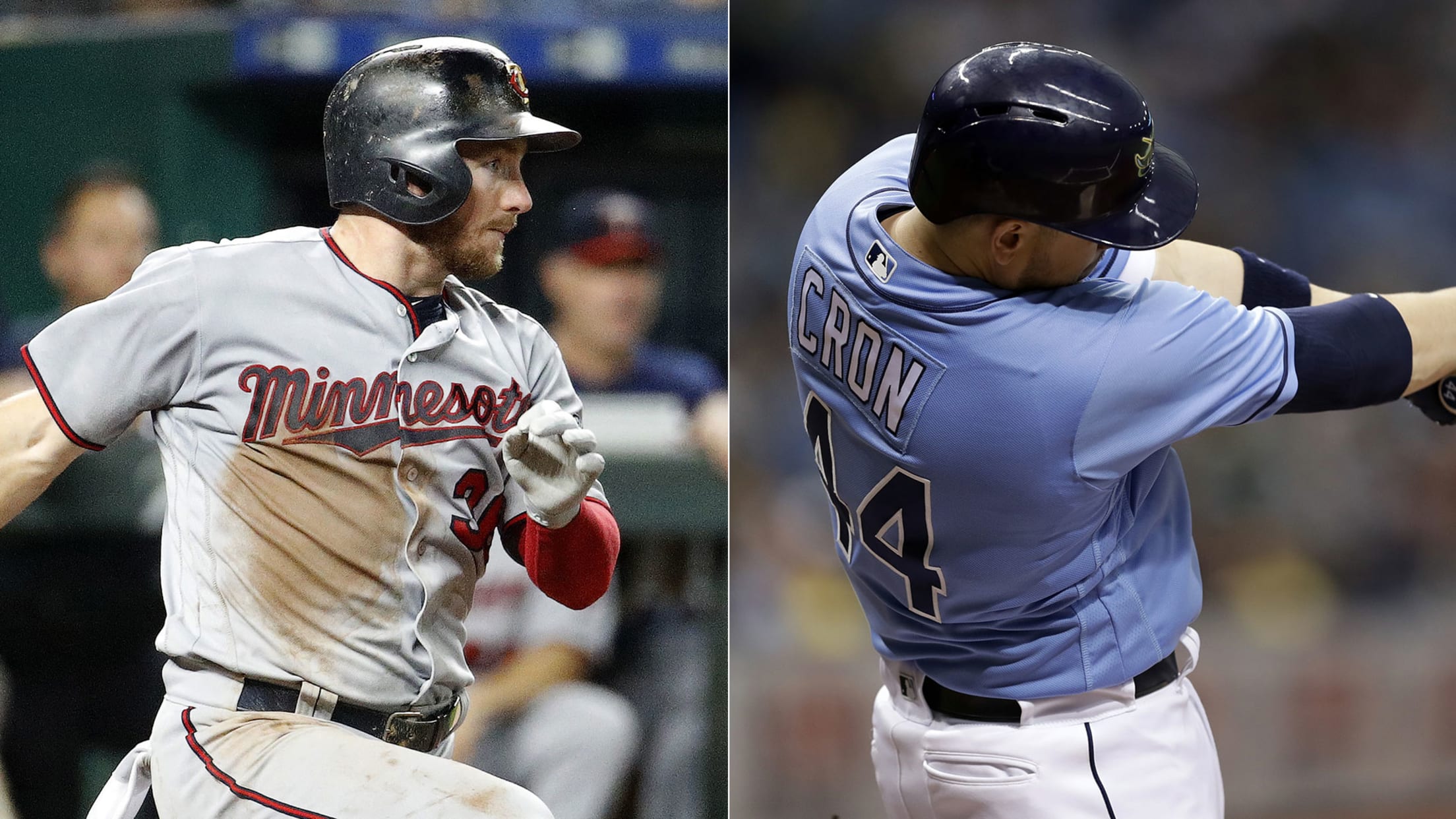 MINNEAPOLIS -- Outfielder Robbie Grossman was non-tendered by the Twins ahead of Friday's deadline to tender contracts for arbitration-eligible players, as the club will tender contracts to the other 10 players eligible.Additionally, the Twins signed first baseman C.J. Cron to a one-year deal worth $4.8 million to avoid arbitration, a
MINNEAPOLIS -- Outfielder Robbie Grossman was non-tendered by the Twins ahead of Friday's deadline to tender contracts for arbitration-eligible players, as the club will tender contracts to the other 10 players eligible.
Additionally, the Twins signed first baseman C.J. Cron to a one-year deal worth $4.8 million to avoid arbitration, a day after they avoided arbitration with infielder Ehire Adrianza on a one-year, $1.3 million contract. Cron was claimed on waivers from the Rays on Monday.
Minnesota still must agree to contracts with the other eight players eligible for arbitration: right-handers Kyle Gibson and Jake Odorizzi; relievers Trevor May and Taylor Rogers; outfielders Byron Buxton, Eddie Rosario and Max Kepler; and third baseman Miguel Sano. The Twins avoided arbitration last year with all but one player, as they went to trial with Gibson and won their case.
Grossman, 29, has impressive on-base skills, as he hit .266/.371/.400 in 347 games with the Twins over the last three seasons. He played in a career-high 129 games last year, batting .273/.367/.384 with five homers, 27 doubles and 48 RBIs. But he's a below-average defender and doesn't offer much power for a corner outfielder who also serves as a designated hitter.
The Twins also added outfielder Michael Reed via waivers, and he profiles as a similar player to Grossman, but offers better defense.
Minnesota currently has 39 players on its 40-man roster.