Twins recall Enns; Vargas optioned
Left-hander will make MLB debut on Thursday vs. Brewers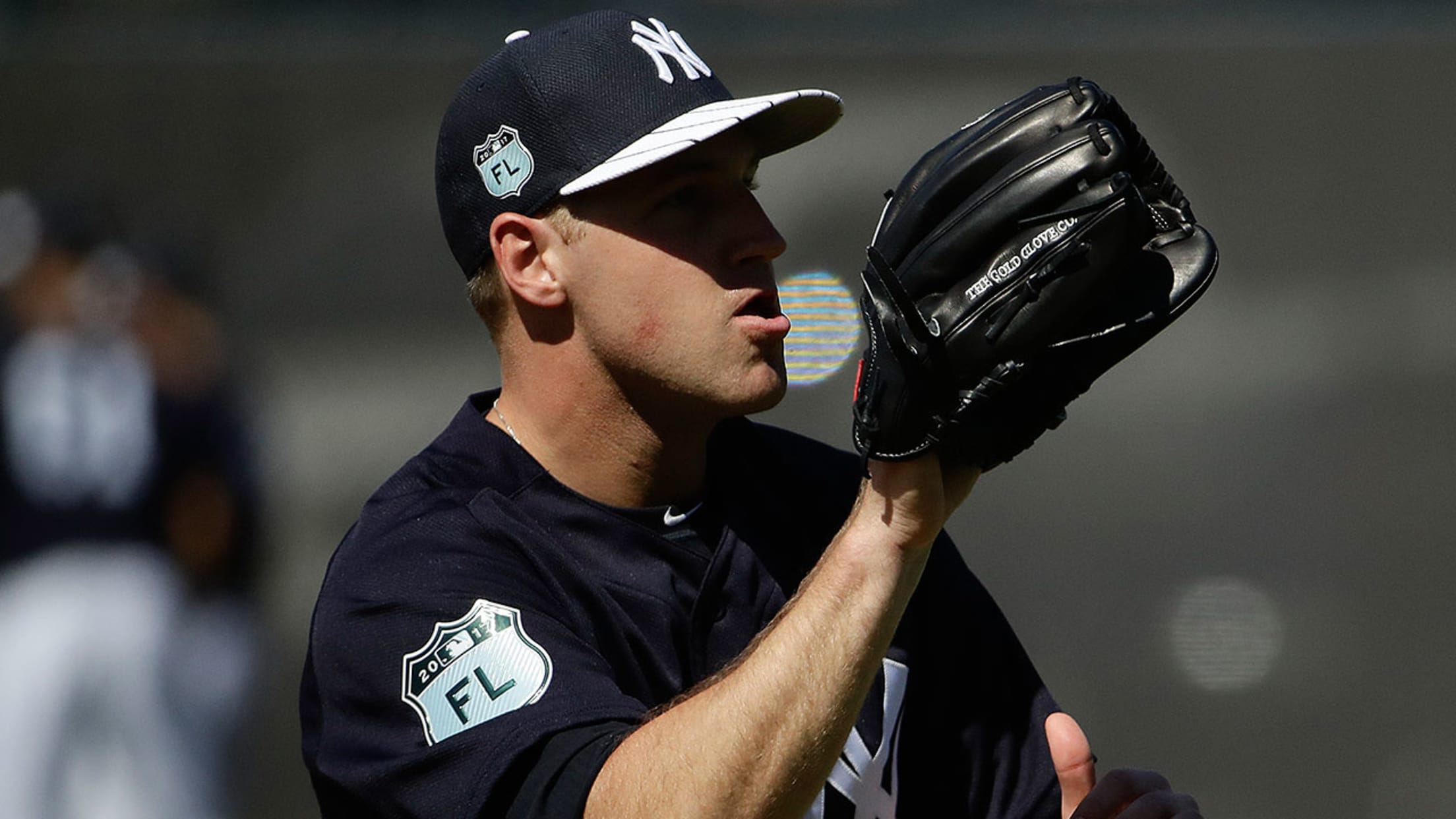 Dietrich Enns was traded from the Yankees to the Twins on July 30 in the Jaime Garcia deal. (AP)
MILWAUKEE -- With Adalberto Mejia going on the 10-day disabled list, the Twins recalled first baseman Kennys Vargas from Triple-A Rochester on Wednesday to utilize the roster spot, but they still needed to eventually bring in another starter.That decision came after Wednesday's 4-0 win over the Brewers, as Vargas was
MILWAUKEE -- With Adalberto Mejia going on the 10-day disabled list, the Twins recalled first baseman Kennys Vargas from Triple-A Rochester on Wednesday to utilize the roster spot, but they still needed to eventually bring in another starter.
That decision came after Wednesday's 4-0 win over the Brewers, as Vargas was optioned back and Dietrich Enns was recalled to make his MLB debut on Thursday in Milwaukee.
Right-handers Kyle Gibson, Jose Berrios and Ervin Santana will each bump back a day to pitch Minnesota's weekend series in Detroit.
"It is a little strange Kennys was only here one day, but he's going to go back, given the way things worked out and the final decision we made," manager Paul Molitor said. "It is not always the best decision, but we are going to protect our pitching the best way we can.
"We had a few things to consider. I don't want to get into depth of how we landed there, but reports [on Enns] are encouraging. I think we feel he can do a good job for us [Thursday], so we selected him."
One of two pitchers acquired by the Twins in the trade that sent left-hander Jaime Garcia to the Yankees on July 30, Enns is 2-2 with a 2.10 ERA in nine games (eight starts) in Triple-A this season. The left-hander has a 2.38 ERA over his eight starts, all but one for Scranton-Wilkes Barre, a Yankees affiliate.
Enns made his lone start in the Twins' organization last Friday for Rochester, allowing two earned runs on seven hits over six innings in a loss to Syracuse.
"Make-up wise, we hear really good things," Molitor said. "Poise, mound presence, all the things you want to hear about a kid trying to get to the big leagues. He has a nice variety of pitches. I think he uses them all. He pitches behind his fastball that has a little bit of a natural cut. He just knows how to make pitches"
No tear for Mejia
An MRI on Mejia's left brachialis strain came back negative and did not show a tear. The left-hander left Tuesday's 11-4 victory over the Brewers in the fourth inning, and was placed on the disabled list following the game.
"There's probably some fatigue, which created some pain and soreness, which he didn't know how to respond to," Molitor said. "It was the right thing to get out of there, and try to get it calmed down. We're hoping it is not too significant in length before we can get him throwing again, but we obviously need to get rid of the soreness in the arm."
Worth noting
• On the disabled list with upper thoracic back pain, rehabbing left-hander Hector Santiago allowed three earned runs and walked six over 4 1/3 innings in a rehab start for Rochester on Wednesday.
Andrew Gruman is a contributor to MLB.com based in Milwaukee and covered the Twins on Wednesday.