Duffey, with eye on rotation, limits Marlins' bats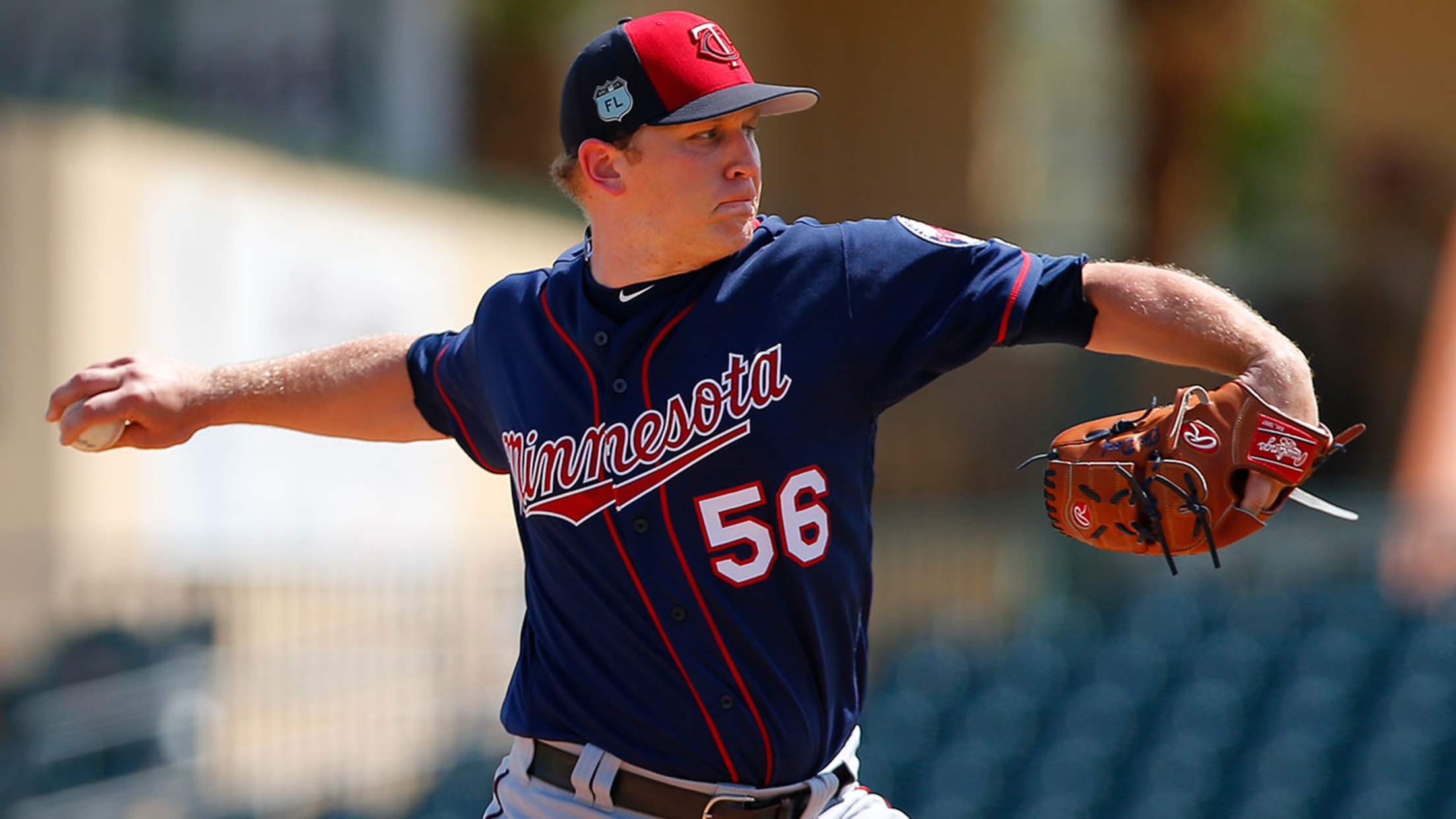 For the second consecutive Spring Training, Tyler Duffey is battling to be the Twins' fifth starter. (Getty Images)
JUPITER, Fla. -- Tyler Duffey tightened the competition for fifth starter in the Twins' rotation with a solid three-inning start on Friday in their 8-2 win over the Marlins at Roger Dean Stadium.The right-hander made his first start of the spring after three previous Grapefruit League relief appearances. It started
JUPITER, Fla. -- Tyler Duffey tightened the competition for fifth starter in the Twins' rotation with a solid three-inning start on Friday in their 8-2 win over the Marlins at Roger Dean Stadium.
The right-hander made his first start of the spring after three previous Grapefruit League relief appearances. It started out a bit rocky as Duffey yielded a run on two hits in the first. He gave up a one-out single to Ichiro Suzuki followed by a double to J.T. Realmuto. But he got the next two batters to ground out to finish the inning and start a string of setting down Marlins over the next two innings.
Duffey settled down and gave up just a single to Adeiny Hechavarria to lead off the third inning. He retired seven of the final eight batters he faced.
"I was just trying to get ahead," said Duffey, who gave up six runs (four earned) on seven hits over 3 2/3 innings of relief work previously. "I haven't done a great job of that so far. Threw a few good changeups, got a strikeout. So I feel good about it. Just trying to figure out what works best and go with it."
The changeup is a pitch Duffey said he feels more comfortable throwing.
"I'm getting a better and better feel for it versus just throwing it to throw it," he said. "The timing of it, when to throw it, as that develops, then it will be a better pitch for me."
• Spring:Tickets | Ballpark | 40-man roster | NRIs
Duffey, 26, looked like a different pitcher than the one coming out of the bullpen earlier this spring.
"Getting ahead, but pitching effectively, down with that changeup, it opens up a lot more for me," he said of the turnaround. "It's just extra stuff they have to think about in the box."
For the second consecutive Spring Training, Duffey is battling to be the Twins' fifth starter. He's now a year wiser.
"I'm glad I went through last year just getting that experience of what it means to have the competition," Duffey said. "Now I know it's working on getting outs. Like today, trying to get nine outs in my pitch allotment and going to the next one.
"Pitching is the only thing that's going to determine anything ultimately. I think if I go out there and do my job, I give myself my best chance."
He certainly improved his chances with Friday's outing.
"I feel good, I feel strong, my mechanics feel clean," Duffey said. "That's the big thing. Last year I was fighting to find that release point for a lot of the year. Now I feel like I can find it. I can feel myself behind the ball a lot better. So as long as I stay on top of that I'll be all right."
Glenn Sattell is a contributor to MLB.com.