Q&A: Ross on comeback season, trade rumors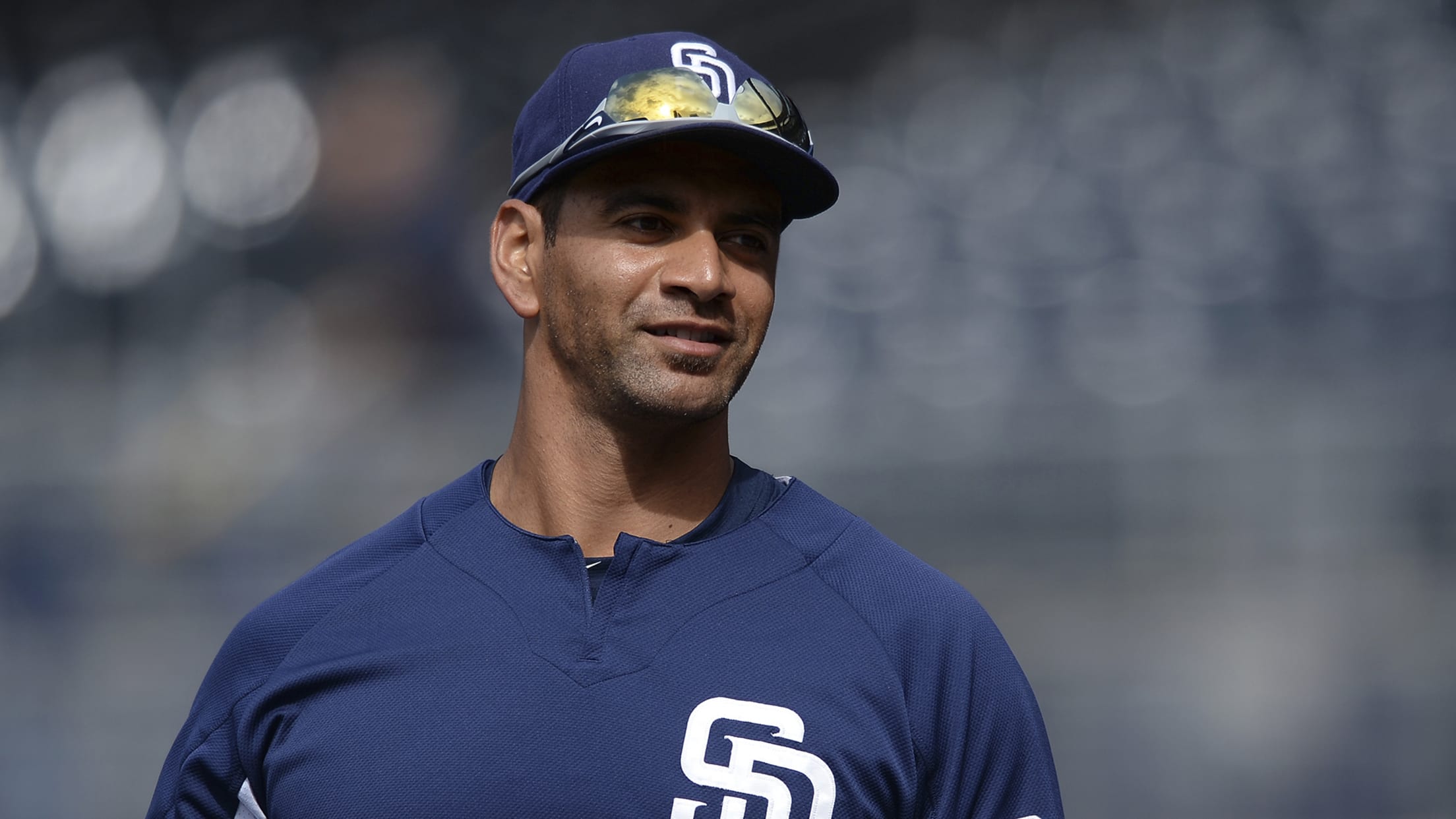 San Diego Padres' Tyson Ross looks on during batting practice before the baseball game against the Atlanta Braves Tuesday, June 5, 2018, in San Diego. (AP Photo/Orlando Ramirez) (Orlando Ramirez/AP)
In a one-on-one with MLB.com, Padres right-hander Tyson Ross answered questions on a wide range of topics, from his comeback season to the possibility of being traded before the non-waiver Trade Deadline. MLB.com: You had shoulder problems the previous two years. How were you able to keep your spirits up?Tyson
In a one-on-one with MLB.com, Padres right-hander Tyson Ross answered questions on a wide range of topics, from his comeback season to the possibility of being traded before the non-waiver Trade Deadline.
MLB.com: You had shoulder problems the previous two years. How were you able to keep your spirits up?
Tyson Ross: For the 2016 season, it took the whole year to be diagnosed with the injury. We were trying to figure out what was going on. I was rehabbing, throwing it, getting built up and having my problems come back. It was difficult, but I have a love for the game and I knew whatever it was going to take -- rehab-wise, surgery-wise -- it was going to take time, patience and perseverance to overcome.
MLB.com: Who helped you keep your spirits up?
Ross: My family was there. My wife was huge for me every day. She would see me start the day with a smile on my face, and then I come home looking down because I had a setback. I have a good support system. They just helped me through it.
MLB.com: Did you think your career was over?
Ross: Yes, a couple of times. I didn't know what was wrong. I thought maybe that was it. I had surgery. I was excited about getting back [on the mound] with the Rangers. I was pitching with Texas last year. I won my first game against the Mariners and ultimately getting released in early September, I thought, "Maybe this thing is not coming back. This could be the end for me."
MLB.com: When did you realize you were back? This is a comeback season for you.
Ross: I had a game early in the year at Arizona where I went like 7 2/3 [innings]. That was a pretty special one. Up until that point, I was treading water. My first outing of the season, I was getting three outs any way I could. As I started to continue to get outs and I started to put up zeros, my confidence started to build. I'm not all the way back yet. I'm still trying to figure it out, but it's good to be a big league pitcher again.
MLB.com: Who do you credit for this comeback?
Ross: There are a lot of people. It's great to work with [Padres pitching coach] Darren Balsley. He has been huge for me. This offseason, I spent a lot of time at an indoor training facility. I was working with Jason Sekany at TPC [Total Player Center] in Pleasanton, Calif. They were really welcoming. They opened the doors. They did video for me. They used some technology to look at my spin rate and helped me out any way they could. They were huge for me.
Great day at TPC and it's not even noon yet. Major Leaguer @TysonRoss gets his work in and then spends some time with local and international youth players. TPC Campers and the team from Taiwan who is training with us @TPCbaseball for the next 2 weeks. #cool pic.twitter.com/vt0vQwuast

— TPC Baseball (@TPCbaseball) July 17, 2018
MLB.com: What did you learn about yourself after the shoulder injury?
Ross: Coming back from this injury, I'm a different pitcher than I was a few years ago. The velocity isn't quite where it used to be. I haven't had the same sinker that I used to. I kind of had to reinvent myself, throwing more four-seams [fastballs] higher in the zone and using a cut fastball than I had in the past. I just find different ways to get outs.
MLB.com: Did you think you would ever be back with the Padres?
Ross: I always knew there was a possibility. That's where I had the most success. It's been a great environment, good community for me and my family. I'm thankful for the opportunity.
MLB.com: Your younger brother, Joe, had Tommy John surgery. How is he doing? What advice do you give him?
Ross: He is doing pretty well. He is down in Florida rehabbing this whole summer. The hardest thing for him is just being isolated and away from the [Nationals]. He is a young kid, still, at 25. It's tough for him to be with a handful of other guys who are injured and not playing this game. It's the first time he has been away from playing.
MLB.com: What's the biggest advice you gave him?
Ross: Just stay patient and not rush it. It's a marathon, not a sprint. Early on, he is going to be feeling good, but he has a long road ahead of him. Just make sure he hits those little checkmarks along the way and feel good every day rather than try to be a superhero and come back too quick.
MLB.com: Now there is talk you could be traded. There are teams that are interested in your services. How do you feel when you hear those rumors?
Ross: It's part of the game. Potentially, it could be a good experience for me to go to a contender and pitch some games that matter during the stretch and hopefully make a run at the postseason, which would be cool.
MLB.com: Are you excited that you hear your name in trade rumors?
Ross: Yeah. If you look back to this offseason, hardly anyone was kicking my name at all. I'm not far removed from being released and being on the outside looking in. To have a team interested in me is a good opportunity.
MLB.com: A lot of people expected the Padres to improve, especially after acquiring Eric Hosmer, but that hasn't been the case. What has been the problem?
Ross: We just had some unfortunate injuries. Dinelson Lamet was injured his last outing in Spring Training and had Tommy John surgery. He will ultimately miss this whole season. He is going to be a big piece in the rotation for us. We had some other injuries with Austin Hedges and William Myers for the majority of the first half. We are now hitting our stride as far as our projected lineup and gelling as a team. When you are not healthy, it's pretty hard [to win games].
MLB.com: The team dealt Brad Hand in a trade. How much do you miss him?
Ross: Brad was obviously excellent. He was not only the closer, he pitched in the seventh and eighth innings sometimes, or got six-out saves. Whatever the situation, he would shut it down. It's tough losing a guy like that. That's the nature of where we are in the standings. I can't say what's going to happen in the future, but more moves may be made or they may not.
MLB.com: You are 31 years old. How much do you have left in the tank?
Ross: I'm feeling really good physically now. I missed two years, so, technically, I don't have all that mileage on my arm. I'm feeling young. You may say 31, but I feel younger than that. Hopefully I can play another four or five years and get a World Series ring at some point. That would be pretty cool.
MLB.com: Have you ever thought about following in your parents' footsteps? You father is a pediatrician and your mother is a nurse.
Ross: That's too much school for me. My sister [Frankie] is going in that direction. For me, I just want to get my degree at some point when I'm done playing and find my own path. But medicine -- that's another eight years.
Bill Ladson has been a reporter for MLB.com since 2002. He covered the Nationals/Expos from 2002-2016. Follow him on Twitter and Facebook.