US Army vet Rowley wowed by 1st MLB callup
Right-hander: 'I don't think that it's something I understand the magnitude of'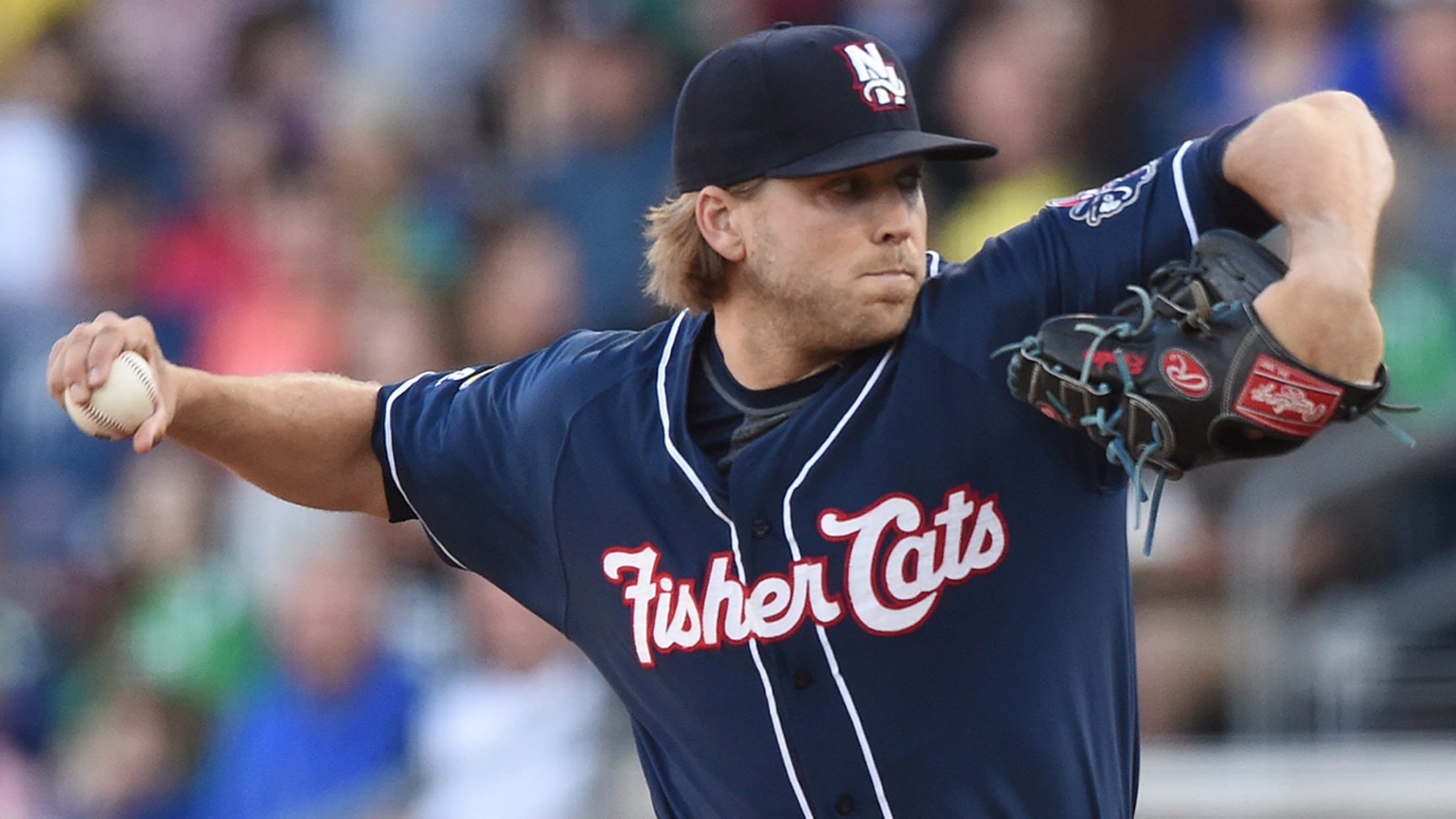 Chris Rowley pitched to a 2.29 ERA in 106 1/3 innings in the Minors this season. (Kevin Pataky/MiLB.com)
TORONTO -- In a season that's been anything but normal for the Blue Jays, Chris Rowley's journey to starting Saturday's game against the Pirates is the most surprising story of them all.Rowley, a non-drafted free agent and West Point grad, served 30 months of active duty with the United States
TORONTO -- In a season that's been anything but normal for the Blue Jays, Chris Rowley's journey to starting Saturday's game against the Pirates is the most surprising story of them all.
Rowley, a non-drafted free agent and West Point grad, served 30 months of active duty with the United States Army and did not pitch professionally in 2014 or '15. That included a deployment to Bulgaria, where Rowley served as part of Operation Atlantic Rescue.
Just a few hours after landing in Toronto for the first time on Friday, the 26-year-old was still trying to grasp what's happened.
"I don't think that it's something I understand the magnitude of," Rowley said. "It's something that I'm trying to appreciate, but at the same time, I think that I have a job to do. I've got to go out and do that."
The irony of it all isn't lost on Rowley, either. After serving his country, he'll now take the mound for the only team outside it.
"Definitely," Rowley said with a laugh. "There's a huge sense of nationalism that goes into both of the professions that I've been in, I know in the United States Army and now the only Major League Baseball team in Canada."
After moving into the Double-A New Hampshire Fisher Cats' rotation in May, Rowley made the jump to Triple-A Buffalo and returned to relieving. That role only lasted three games before he was back to starting.
Rowley posted a 2.29 ERA between both levels over 106 1/3 innings, striking out 90 batters and limiting hard contact with his sinker. He'll also throw a slider, cutter and changeup, and relies more on pitch mixing than velocity as he models his game after Greg Maddux, whom he grew up watching.
There is plenty of opportunity in the Blue Jays' rotation, and if Rowley throws well, he could stick. Joe Biagini will soon be back from stretching out in Triple-A, but Toronto will still need a fifth starter beyond that point. Even as he prepares for his debut, however, Rowley isn't "out" of the Army.
"I was released from active duty," Rowley explained, "but now I'm in what's called the individual ready reserve. So I'm still technically in the United States Army, I'm just in the individual ready reserve. I don't have a unit, which is why I have the beard and the hair."