Uncharacteristic walks are 'difference in game'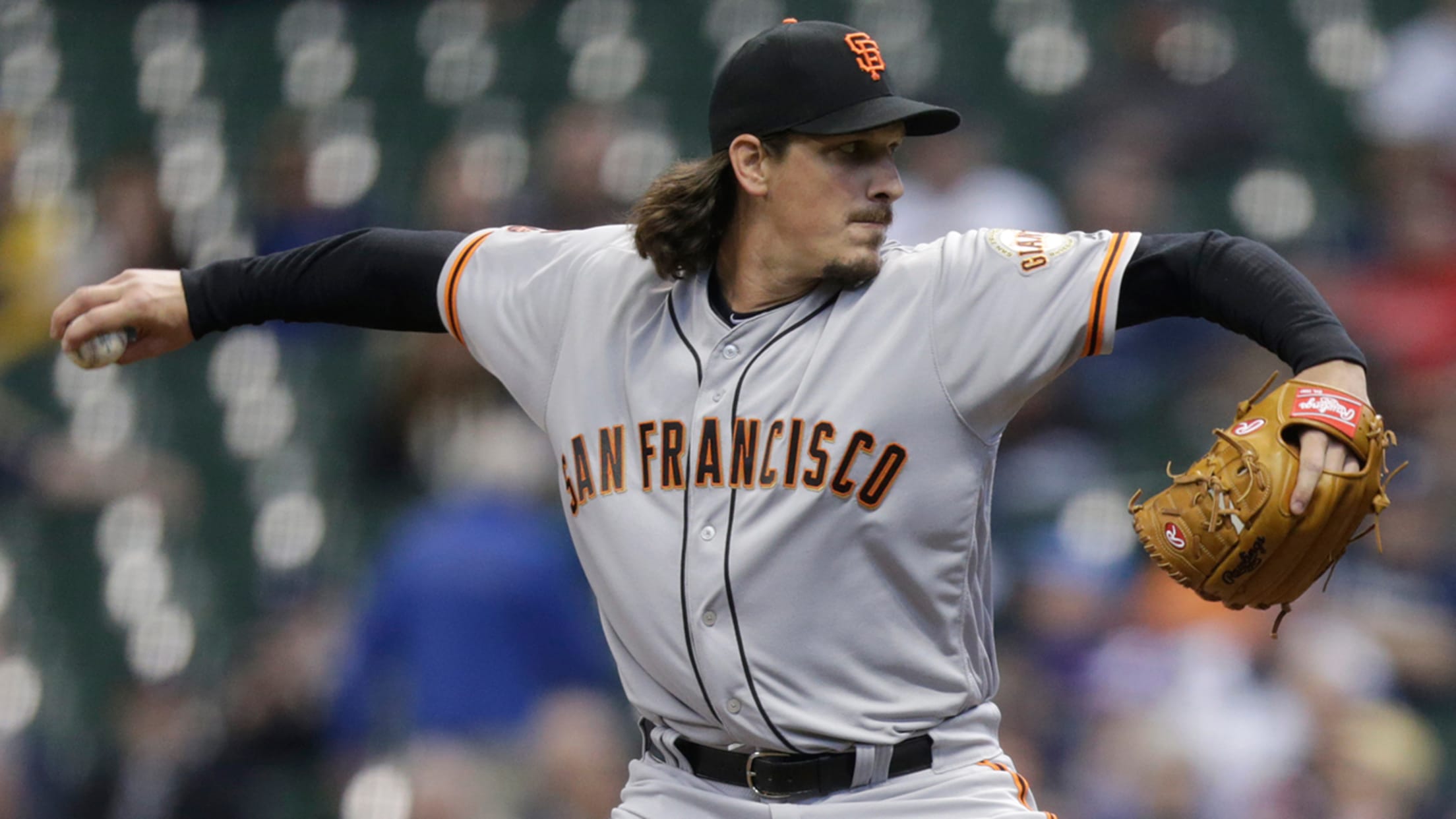 Giants starter Jeff Samardzija issued two walks in the early innings, which materialized into key runs for the Brewers. (Getty)
MILWAUKEE -- The Giants' characteristic precision deserted them in Wednesday's series finale against the Milwaukee Brewers, who salvaged a 4-3 victory largely by coaxing just enough walks that proved decisive.San Francisco's pitchers walked seven batters, including four to lead off innings. Two of those walks materialized into runs, including a
MILWAUKEE -- The Giants' characteristic precision deserted them in Wednesday's series finale against the Milwaukee Brewers, who salvaged a 4-3 victory largely by coaxing just enough walks that proved decisive.
San Francisco's pitchers walked seven batters, including four to lead off innings. Two of those walks materialized into runs, including a seventh-inning tally that broke a 3-3 tie. Another walk, which starter Jeff Samardzija issued to No. 9 hitter Jonathan Villar, sustained a second-inning uprising that generated a run.
Thus it was a strange afternoon for the Giants. They had defeated Milwaukee in 10 of their previous 11 meetings, outscoring the Brewers 84-38. The walks were an oddity for a team that allowed the fifth-fewest free passes in the National League last season and the second-fewest in 2014.
"They're going to come back to hurt you," Giants manager Bruce Bochy said. "That was the difference in the game."
That difference emerged in the seventh. Giants left-hander Javier Lopez, in the game solely to face left-handed-batting Scooter Gennett, walked him on a 3-2 pitch to open the inning. Right-hander Cory Gearrin relieved Lopez and allowed Ryan Braun's single. The runners advanced on catcher Buster Posey's passed ball, which resulted from misunderstood signals. Gearrin, who's new to the team, admitted that he threw a slider when Posey called for a sinker. Lucroy struck out before Gennett scored on Chris Carter's sacrifice fly.
Carter scored Milwaukee's only run that had absolutely nothing to do with a walk when he homered in the third inning. That was the loudest hit yielded by Samardzija, who surrendered three runs and eight hits in 5 1/3 innings.
Asked whether he felt any pressure to excel in his Giants regular-season debut -- which was the same question lobbed toward fellow free-agent acquisition Johnny Cueto on Tuesday -- Samardzija exuded calm. "I know when people see my body of work, they're going to see what I'm all about," he said.
Ideally, Samardzija would have avoided a performance such as Wednesday's. He recorded one of his three walks to Domingo Santana, the very first Brewer he faced, who came around to score. Samardzija rarely threw his sinking fastball, which is an effective delivery. He explained that he couldn't use it as often as he wanted, because he fell behind in the count too often.
"You're asking for a day of fighting out there when that happens," he said.
The Giants fought until almost the very end. With Joe Panik on second base and two outs in the eighth inning, Brandon Belt hit a promising-looking drive to center field that Ramon Flores hauled in on the warning track.
"I thought I hit a double off the bat," Belt said. "It wasn't high enough to go over the wall, but I thought I had a hit."
The Giants nevertheless captured two of the three games against the Brewers to build a decent supply of momentum entering Thursday's home opener against the archrival Dodgers at AT&T Park.
"This one got away from us," Bochy said, "but we did a lot of good things in this series."