Here's a waiver trade primer for Rays fans
What's important to know leading up to Aug. 31 deadline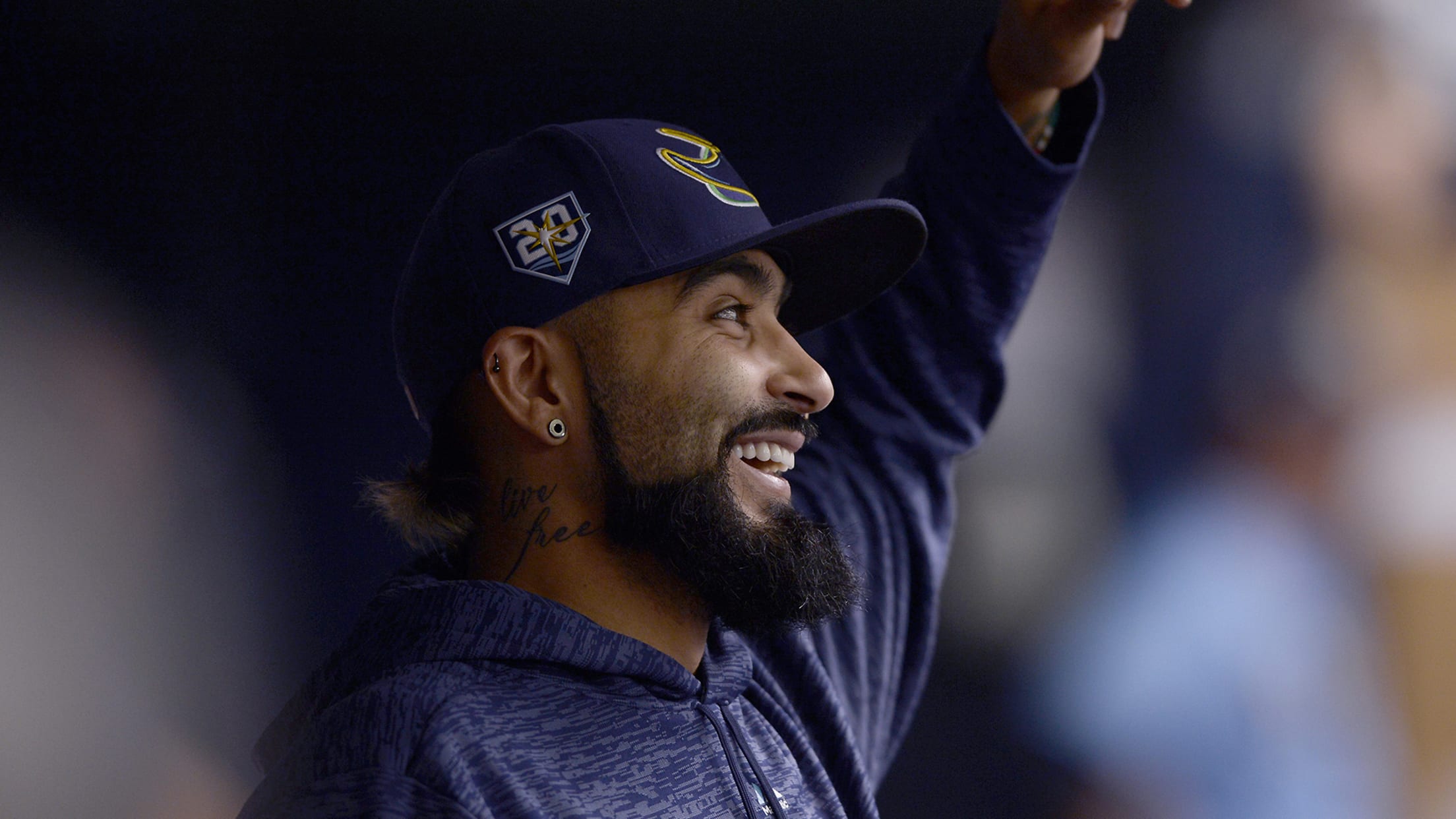 Tampa Bay Rays Sergio Romo (54) jokes around in the dugout during a baseball game against the Chicago White Sox Sunday, Aug. 5, 2018, in St. Petersburg, Fla. (AP Photo/Jason Behnken) (Jason Behnken/AP)
ST. PETERSBURG -- At some point this month, Rays players and fans alike will probably be alarmed when they hear that someone on Tampa Bay's roster has been put on waivers.Suffice it to say, the Rays are just going about their everyday business. Every team in baseball routinely puts its
ST. PETERSBURG -- At some point this month, Rays players and fans alike will probably be alarmed when they hear that someone on Tampa Bay's roster has been put on waivers.
Suffice it to say, the Rays are just going about their everyday business. Every team in baseball routinely puts its players on waivers in August, hoping they pass through unclaimed so that if a team wants to trade for that player, they are free to do so.
"For me, initially, I didn't understand it," Sergio Romo said. "I remember my first year in 2008, I got claimed on waivers and I had barely debuted that year. So a lot of people thought I'd been accidentally DFA'd. But they are revocable trade waivers, and they just pulled me back off. I didn't really understand it then."
When asked what fans and players need to understand about a team putting its players on trade waivers in August, the veteran reliever said, "That it's revocable. That they can pull you back at any point. It's not that the team is necessarily trying to trade you, but they are trying to get you through waivers. They are trying to see if they can get everybody through waivers. Because at any point, they would like to have the ability to trade anyone."
Prior to the July 31 non-waiver Trade Deadline, players do not need to first clear waivers to be traded. After July 31, they do need to clear waivers to be traded.
"Trade waivers are not like outright waivers, or unconditional release waivers," said Rays vice president of baseball operations James Click. "Outright waivers and unconditional release waivers are non-revocable.
"You put a player on those waivers, you can't pull them back. After the Trade Deadline on July 31, no player on the 40-man roster can be assigned to another roster, to another team, without passing through trade waivers first."
If players clear waivers, they can be traded to any team you want. If they don't, and another team claims them, Click said a team has three options.
"One is you can assign the player and the contract to the other team for no compensation," Click said. "Two is you have 48 hours to work out a trade with the other team. The other is you just withdraw the player, [the player comes back to the team] at that point and you can't trade them."
"There's always a little bit of a game of chicken sometimes," Click continued. "For example, if you're the Yankees, and you know that the Red Sox are looking for, say, starting pitching, do you claim a starting pitcher that you don't necessarily want just to prevent them from getting to a team that has a better record than you do? Some teams are a little more cavalier about it than others."
Waiver trades can still be made after Aug. 31. The reason that date is important is because a player must be with an organization by Aug. 31 to be eligible for that team's postseason roster. Teams can still make trades after Aug. 31, but those players are ineligible for a team's postseason roster.
Bill Chastain has covered the Rays for MLB.com since 2005.