Where are they now? Del Unser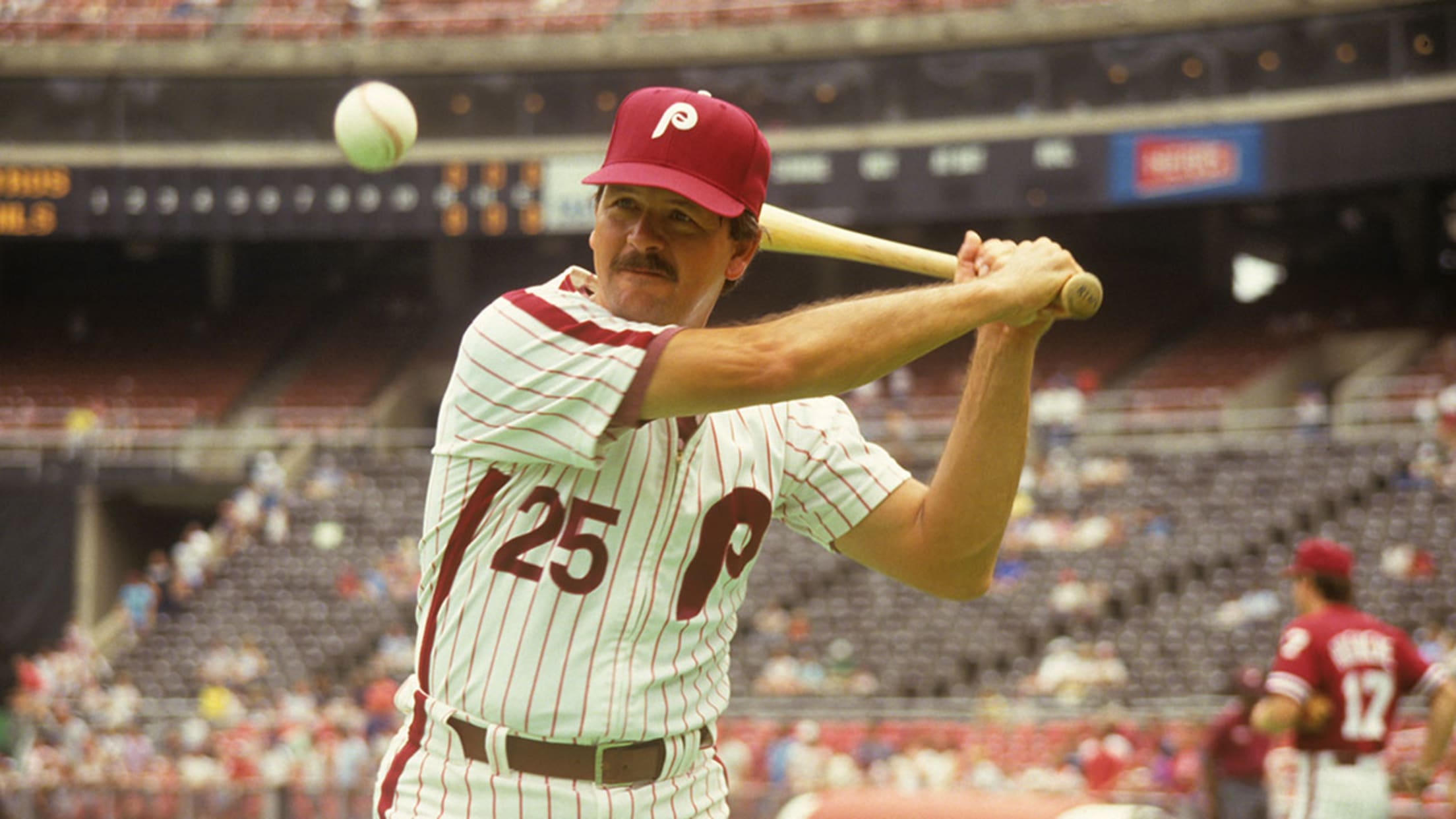 It would be so neat and tidy and thoroughly modern, now that Del Unser retired on Tuesday, to wrap it all up with a Tweet. It would also be impossible to capture his more than half-century in baseball in 140 characters.Not just because of his longevity, either. He spent 40
It would be so neat and tidy and thoroughly modern, now that Del Unser retired on Tuesday, to wrap it all up with a Tweet. It would also be impossible to capture his more than half-century in baseball in 140 characters.
Not just because of his longevity, either. He spent 40 of those years with the Phillies as a player, roving Minor League instructor, big league hitting coach, farm director and, most recently, professional coverage and special assignments scout. Try to do all that justice in a couple short sentences? Please.
Here's the headline: He turns 73 in December and is leaving on his own terms.
• Phillies alumni
"I can still walk and I can still swing a golf club a little bit," he said with a smile earlier this summer. "People don't realize what a pro scout does. But the travel and the hours and hours you spend in your hotel room and don't go anywhere. I'm in this great town. I'm in New Orleans. Or I'm in San Francisco. But, wait a minute. I've got the pitchers [reports] from last night to do, and the hitters are stacking up from last week, and I've got to get those in.
"So there are so many little things. The travel. Inconveniences and delays. All the times you missed anything going on at home. But it's just mostly that I want to choose what I want to do for the next 10 years or whatever the Good Lord's giving me on the other side here. And I'm looking forward to it, I really am."
For all the contributions he's made to the Phillies over all those years, he's probably best known for three big pinch-hits in the 1980 postseason that played a crucial role in helping the franchise win its first ever World Series.
In the gripping NLCS win over Houston, he went 2-for-2 as a pinch-hitter with an RBI and two runs scored, including the game-winner in the 10th as the Phillies clinched. In Game 2 of the World Series, he had a pinch double in the eighth against Royals closer Dan Quisenberry during a come-from-behind rally. And in Gamer 5 he had another pinch double off Quisenberry that tied the game in the ninth. He advanced to third on a sacrifice and scored the game-winning run on an infield single.
He also tied a Major League record with home runs in three pinch-hitting appearances in 1979. But it was a long and winding road that led to the specialty that came to define him. No kid grows up dreaming of coming off the bench in the late innings, after all.
Drafted in the first round of the secondary phase of the Draft in June 1966 by the Washington Senators out of Mississippi State, the son of former big league catcher Al Unser batted a combined .229 his first two professional seasons for the York White Roses of the Double-A Eastern League.
"I had two very poor years when I broke in, very unsuccessful," he said. "Then I go to Instructional League and meet [legendary hitting coach] Harry Walker. He fixes my hitting, and the next year I'm in the big leagues."
While Unser hit just .230 that season, he led the American League in assists and total chances and finished second in the Rookie of the Year Award voting to Yankees pitcher Stan Bahnsen. The following season, he batted .286 and earned a handful of MVP votes.
He was traded to the Indians, and after playing the 1972 season in Cleveland, he was flipped to the Phillies. Although he hit well enough and continued to play excellent defense, he was traded to the Mets after the '74 season as part of the deal that brought Tug McGraw to Philadelphia.
"I was very upset when I got traded for Tug and all those guys coming down here," Unser said. "But, you know, I went to New York and then I went to Montreal, where I sat on the bench a lot and learned how to pinch-hit a little."
That came in handy when Phillies general manager Paul Owens re-acquired him before the 1979 season and gave him a chance to make the team as a bench player. A seemingly minor transaction paid big dividends during the '80 postseason.
"I guess the best thing that happened to me was Garry Maddox and [manager Dallas Green] had a little feud there the last week of the season," Unser said. "And I got to play center field every day. I kind of got my stroke back then. And that really helped me in the postseason to get a couple key hits when I got to play."
And it was McGraw, the guy he was traded for, who famously got the final out in Game 6 by striking out Willie Wilson to nail down the championship as Veterans Stadium erupted.
Released by the Phillies in June 1982, Unser started a sporting goods company and spent the following year running it. That turned out to be the last time he wasn't involved in baseball, the last time he wasn't working for Phillies. The next year, team president Bill Giles called and offered a position as a roving Minor League instructor.
"I knew that the business thing wasn't for me," Unser explained. "We were having fun doing it. It wasn't about that. It was just about my passion. And I just love the camaraderie, the people I work with."
One thing led to another. When John Felske became manager a year later, the Phillies needed a big league first-base and hitting coach.
"I enjoyed working with the hitters," Unser said. "I played for Ted Williams for three years [with the Senators and Rangers], and I had some good ideas -- and still do -- about what it takes to break a pitcher down and to get your pitch to hit. The problem is the discipline it takes to get there. You"ve got to have a guy believe in you and do the right thing."
After four years in that spot, there was an opening for farm director, and new general manager Lee Thomas offered Unser the position.
"I said, 'I'll take it until you get somebody else. Nine years later, they got somebody else,'"Unser recalled with a chuckle.
During his tenure, he had a hand in the development of players like Jimmy Rollins, Scott Rolen, Randy Wolf and Mike Lieberthal. But he also took pride in seeing players like Kevin Sefcik and David Doster make it to the big leagues.
"When nobody thought they'd ever get out of A-ball," he said. "Then Ed Wade came in and made some changes. Which was fine. I was ready. So they asked me if I wanted to do pro scouting, and I said I'd love to."
Now the finish line looms. Unser has no regrets.
"It's just been a wonderful journey," he said. "There is work involved. But when you're doing passionate work, it just is not quite the same."
Paul Hagen is a reporter for MLB.com.