White Sox reinstate Castillo from DL
Catcher back in action for first time since 80-game suspension: 'Can't wait to get back on the field and do my job'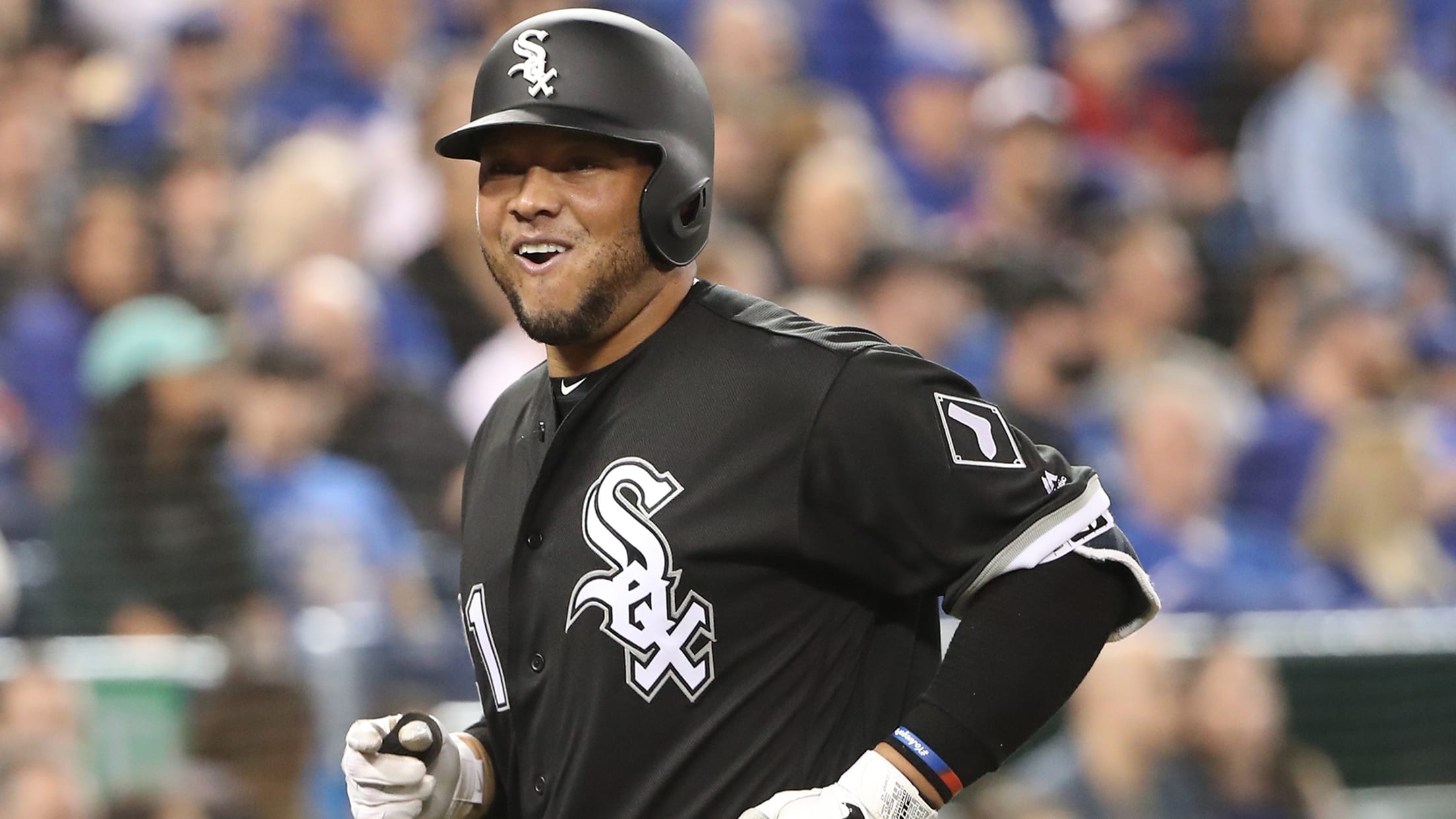 CHICAGO -- Welington Castillo already had been around the White Sox for a couple days this weekend before he officially returned from an injury rehabilitation assignment with Triple-A Charlotte prior to Sunday's game against the Red Sox.The veteran catcher was placed on the disabled list on Aug. 23 with right
CHICAGO -- Welington Castillo already had been around the White Sox for a couple days this weekend before he officially returned from an injury rehabilitation assignment with Triple-A Charlotte prior to Sunday's game against the Red Sox.
The veteran catcher was placed on the disabled list on Aug. 23 with right shoulder inflammation. It was on that day Castillo was eligible to return from an 80-game suspension without pay after testing positive for Erythropoietin (EPO), a performance-enhancing substance, in violation of Major League Baseball's Joint Drug Prevention and Treatment Program.
"It was hard. I couldn't sleep and stuff like that," said Castillo, making his first public comments since the suspension other than a statement issued through the Major League Baseball Players Association. "At the same time, I know what happened. I'm always going to say that, I know what happened. But I don't want to throw anybody under the bus, so I prefer not to talk about it.
"I know what kind of person I am, I know what kind of player I am. That's in the past, it's time to move forward. It was a tough moment, honestly. It was a moment nobody wants to be there. I just took it and went home, started working, never put my head down.
"But the best thing is that I'm here, everything is over," Castillo said. "I'm happy to be here, and I can't wait to get to the field and see my teammates, see my coaches. I'm back in here. Can't wait to get back on the field and do my job."
White Sox manager Rick Renteria said Castillo will start in Monday afternoon's contest against the Tigers. Omar Narvaez and Kevan Smith both did well overall behind the plate in Castillo's absence, and Narvaez even has been taking ground balls at third base and first base as he did Sunday to potentially increase playing time options. Renteria sounded more inclined to go with a mix of the three behind the plate.
"You have to give them the chance to do the best they can in the spots [they play]," Renteria said. "I'm sure that during the course of the next four, five weeks -- as you see our roster, we have some guys banged up -- you might even see those guys DHing so they're both in the lineup and getting their bats in there."
Castillo is hitting .267 with six home runs, 15 RBIs and 12 runs scored in 33 games this season, his first with the White Sox after signing a two-year, $15 million deal with an $8 million team option for 2020 as a free agent on Dec. 1, 2017. The White Sox targeted Castillo this past offseason as a steadying force behind the plate for their young hurlers.
Even with this unfortunate misstep in 2018, that opinion hasn't changed.
"I've known him for a long time," Renteria said. "He has so much to offer, and we really look forward to him getting back into the flow of things even though there's only four of five weeks left in the season. I still respect Weli and love him to death."
"I have a really good relationship with my teammates, and everybody's welcomed me," Castillo said. "I feel like I haven't missed time with them. Everybody's good with me, and everybody's treating me the same, like I was."
With Sunday's move, the White Sox active roster increases to 28, and the 40-man roster remains at 40.