White Sox rep city with celebratory fundraiser
First Beyond the Diamond event an entertaining success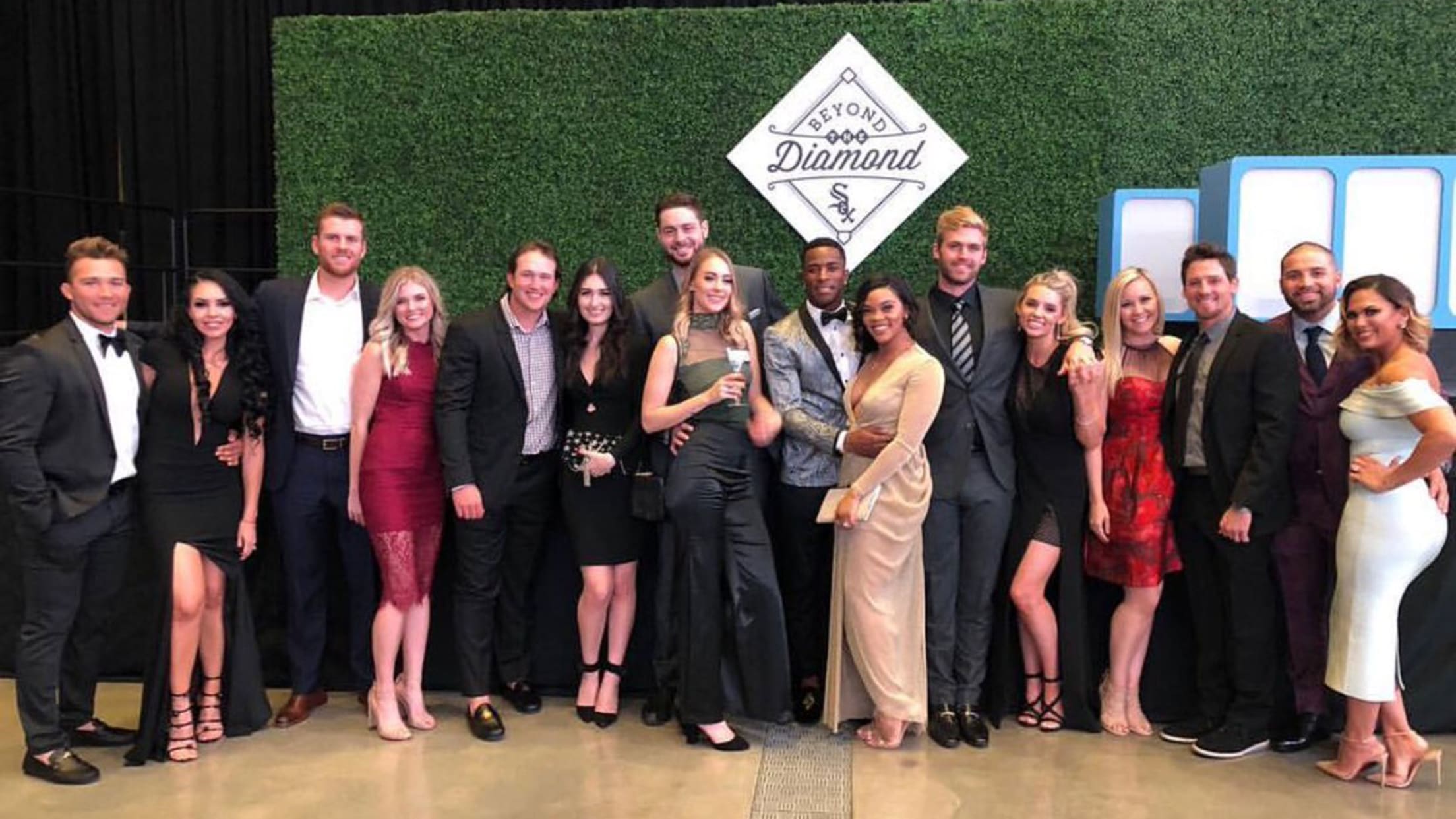 CHICAGO -- White Sox players began Tuesday fighting for a victory against the Rays at Guaranteed Rate Field. They ended the day with some of them playing Family Feud in the Atrium at the United Center, as part of the organization's inaugural Beyond the Diamond fundraiser.The "Delmonico family" -- featuring
CHICAGO -- White Sox players began Tuesday fighting for a victory against the Rays at Guaranteed Rate Field. They ended the day with some of them playing Family Feud in the Atrium at the United Center, as part of the organization's inaugural Beyond the Diamond fundraiser.
The "Delmonico family" -- featuring Nicky Delmonico, Matt Davidson, Lucas Giolito and Jose Abreu -- defeated the "Sanchez family" -- with Yolmer Sanchez, Tim Anderson, Tyler Saladino and Adam Engel -- in front of an entertained sold-out crowd.
• White Sox Charities
Family Feud represented the ninth inning of the event, which raised close to $300,000 for Chicago White Sox Charities.
"This is what it's all about," White Sox bench coach Joe McEwing said. "It's about the fan experience and giving back in any way we possibly can."
"We've been wanting to do an event like this for years," said Christine O'Reilly-Riordan, White Sox vice president community relations and executive director of Chicago White Sox Charities. "It was just a matter of waiting until we felt like we had the right timing."
Every member of the White Sox team and every member of manager Ricky Renteria's coaching staff was in attendance. It wasn't exactly a celebratory time, based on five straight home losses for the White Sox, but in his eloquent speech to the crowd, an upbeat Renteria explained there are more important things in life than losing games.
Each table had a single player, coach, broadcaster or member of the front office, bringing the fans even closer to this young group as part of the much talked about rebuild. The event followed a rebranding of Chicago White Sox Charities, according to O'Reilly-Riordan.
"We were thinking about the team on the field, the youth and the promise and the hope and all the excitement, and we really felt that in considering our outreach initiatives, maybe we could use a rebranding, too," O'Reilly-Riordan said. "We really tried to simplify what is the essence of White Sox charities.
"It's really what we said tonight: make Chicago a great place to live, work and play. It's the whole focus on beyond the diamond."
O'Reilly-Riordan referenced Renteria's frequent comments about when you put on the jersey, it means so much more than your name on it.
"You carry a responsibility for this city," O'Reilly-Riordan said. "We really felt like we were thinking about White Sox Charities and coming up with messaging that matches what Ricky says."
Even the iconic statues of Michael Jordan and Scottie Pippen were White Sox themed, with the Jordan statue wrapped in his No. 45 jersey from his time playing baseball in the organization and Pippen wearing a No. 33 White Sox jersey. In attendance were Hall of Famers Frank Thomas and Tim Raines, plus White Sox legends Bo Jackson, Harold Baines, Bill Melton and Ron Kittle.
During the live auction portion of the program -- or the eighth inning, hosted by television play-by-play announcer Jason Benetti -- Jackson and Renteria actually got into a "bidding war" for a specially designed White Sox guitar. Jackson eventually claimed the item. The event also featured a first-pitch reception, a silent auction, brief presentations about White Sox Charities and their Amateur City Elite youth baseball program, a sit-down dinner in the fifth inning and extra innings for dessert.
"I feel it's a way to bring everyone together to give them a really great opportunity to connect with our players and learn about the team and the guys," said O'Reilly-Riordan. "These people are so generous and so supportive of the team and of White Sox Charities.
"So it really is a win-win. It's a great night for our guests and a great fundraiser for White Sox Charities."