White Sox hoping pitchers can go deeper into games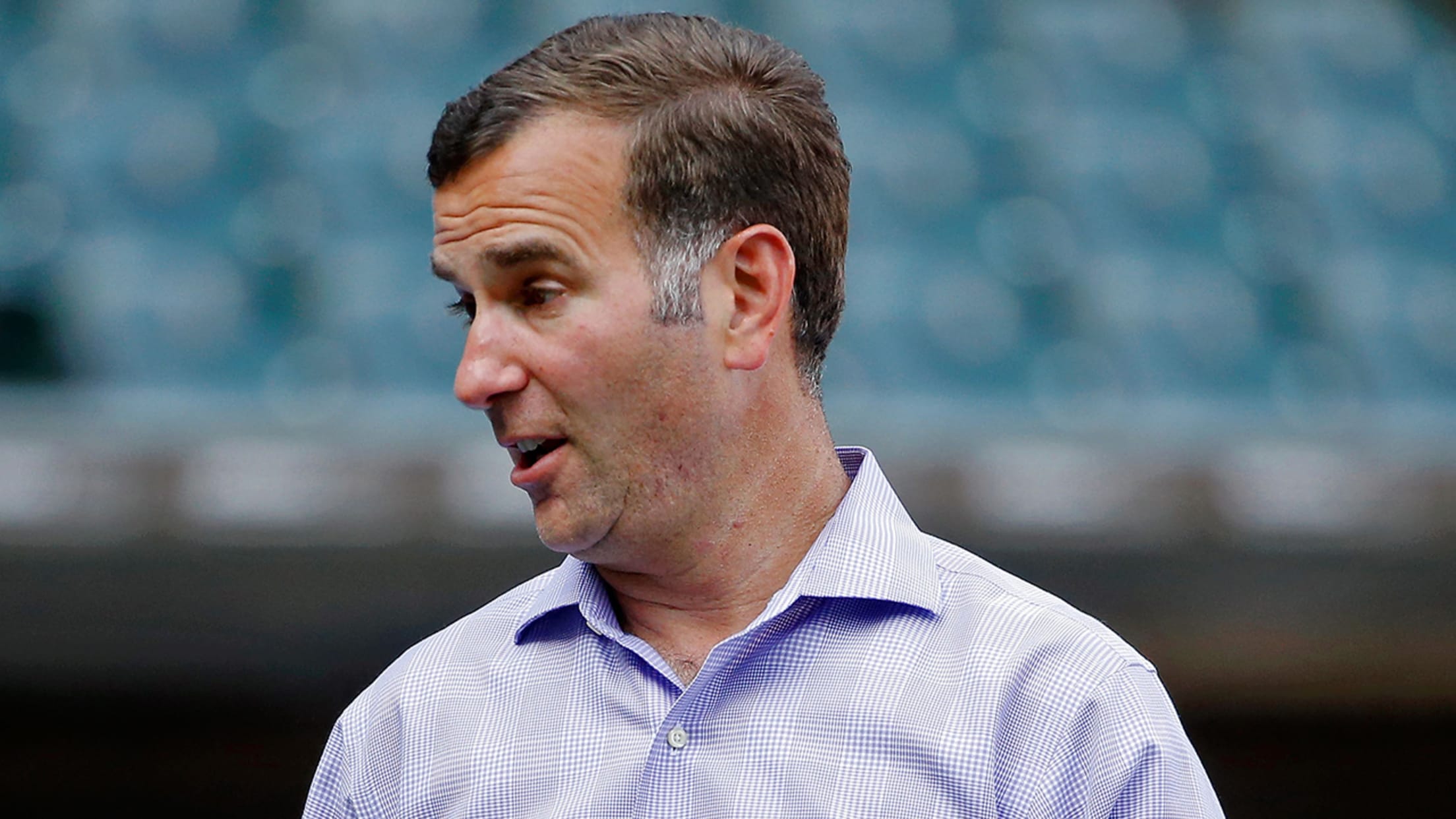 White Sox general manager Rick Hahn believes "the talent is there to be in the thick of things come October." (Getty)
BOSTON -- White Sox general manager Rick Hahn spoke to the media before Chicago's series opener against Boston on Monday at Fenway Park and offered his thoughts on recent adversities as well as some words of encouragement.When asked what the biggest difference was between leading the Indians by six games
BOSTON -- White Sox general manager Rick Hahn spoke to the media before Chicago's series opener against Boston on Monday at Fenway Park and offered his thoughts on recent adversities as well as some words of encouragement.
When asked what the biggest difference was between leading the Indians by six games in first place on May 9 and beginning the Red Sox series by losing 26 of their last 36 games, Hahn pointed towards the pitching staff.
"A lot of times on the road, in games we were winning, we were throwing deeper in games and extra innings. They performed at an elite level for an extended period of time. As of late, we haven't been getting that same performance," Hahn said.
But Chicago's offense doesn't get a pass either. The White Sox are now 5 1/2 games and six losses behind the Indians, who lead the American League Central after sweeping them this past weekend.
Entering Monday, the White Sox are 3-for-14 in their last 17 road games.
"I think the offense has been, for the most part, rather consistent and not really at a high level, which has made it a little more difficult when the pitching came back down to earth. I think that's the biggest difference," Hahn said.
The White Sox recent drought has even called manager Robin Ventura's job into question. But Hahn said he looks at Chicago's staff's performance in its entirety, instead of focusing on snippets of bad games. Hahn said he's just looking for ways to add games to the win column.
"I don't think it's in anybody's best interest for me to comment on the status of anybody in uniform -- coach, manager or player -- other than to say that on any given night, we're doing everything in our power to support the group that's here and try to put them in a place to win," Hahn said.
Hahn said the results haven't been what the team had hoped for, and it gets frustrating for everyone involved. But the positive side is that the team hasn't faltered in determination to win or perseverance going forward.
"What isn't different is the preparation or the effort or the desire or the energy, which is good. Because when you start losing that side of things, then you have a real problem on your hands.
"We very much believe that the talent is there to be in the thick of things come October. We have not, thanks in large part to the quality start, buried ourselves yet. We need to get it turned out fairly quickly, though, so we can continue saying that and reinforce our notion and believe in ourselves that this team has the ability to contend," Hahn said.
Deesha Thosar is a reporter for MLB.com based in Boston.