Scoring drought continues into second half
With shutout at hands of Angels, White Sox reach 23 scoreless innings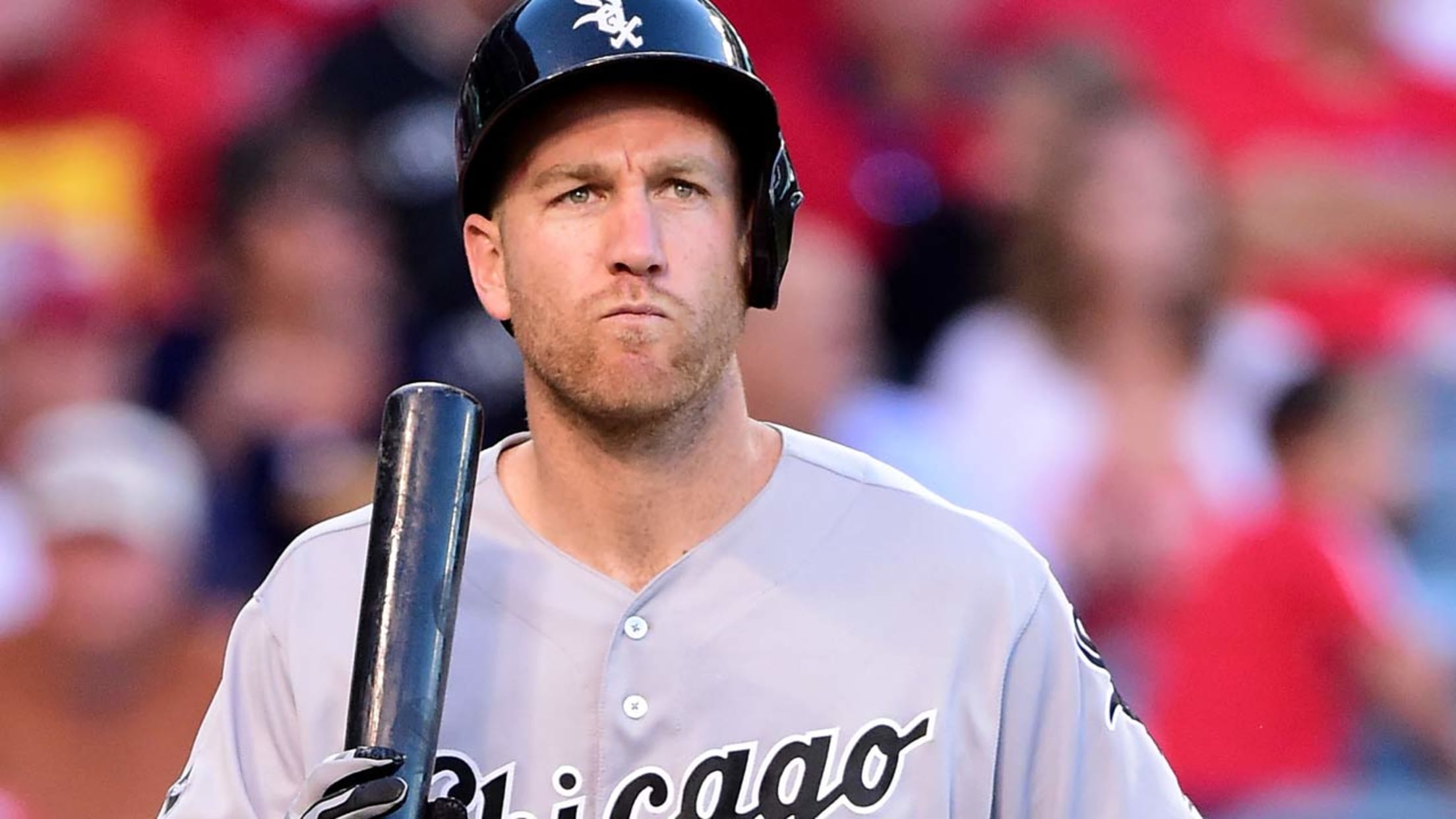 Since June 28, the White Sox have been shut out five times. (Getty)
ANAHEIM -- Adam Eaton heard the number 23 attached to the White Sox current scoreless-innings streak following a 7-0 loss to the Angels Friday night and was both surprised and somewhat angered."Is that how many innings we've gone without scoring?" an incredulous Eaton asked, being informed that the White Sox
ANAHEIM -- Adam Eaton heard the number 23 attached to the White Sox current scoreless-innings streak following a 7-0 loss to the Angels Friday night and was both surprised and somewhat angered.
"Is that how many innings we've gone without scoring?" an incredulous Eaton asked, being informed that the White Sox last scored in the third inning of a July 9 game against the Braves. "That's not good. That's not acceptable."
Those last six words need to be re-emphasized for a team viewing itself as a playoff contender playing consecutive series against last-place teams such as the Braves and Angels, who have combined to post a 3-1 record against the White Sox. There are no guarantees in baseball, and Mike Foltynewicz last Sunday in Chicago and Héctor Santiago in Anaheim hurled good games against the White Sox.
But with so many teams to chase in the American League Wild Card race and an eight-game deficit behind Cleveland in the AL Central, the tipping your hat to the opposition doesn't hold as much water with 73 games to play. Eaton, who had two hits off of Santiago and was robbed of extra bases by Mike Trout to end the sixth, put the blame at the top of the lineup's shortcomings.
"It's a direct reflection on Tim [Anderson] and I getting on base and making things happen," Eaton said. "That's not good for our staff. That's not good for us.
"We've got to change that. We want to change that. Santiago is a good pitcher. I think he's what, allowed one earned the last two starts? That's no excuse. We've got to get things going in the right direction and score some runs for these pitchers that are working their tails off."
Over their last 20 games, the White Sox have produced a 12-8 mark. But since June 28, the White Sox have been shut out five times. They were shut out twice during the season's first 73 games, but have not been consistently supporting strong starting performances such as Miguel González's Friday effort.
"They've been there before for me and the rest of the guys," said Gonzalez, who allowed three earned runs over six-plus innings. "They know what they've gotta do and all we have to do is give them a chance to win ballgames."
"Coming back from the break, you'd expect some guys to swing it a little bit better," White Sox manager Robin Ventura said. "It's one day and you come back tomorrow. Probably get more of an idea about it tomorrow than anything."
Ventura might have been hinting at the four days off didn't exactly spark the White Sox offense, but he readily admitted they didn't swing the bats well against Santiago's good stuff. Justin Morneau, who grounded out to second as a pinch-hitter in the eighth, starts Saturday as the White Sox try to avoid a couple of poor offensive showings turning into a season-ending skid.
"Of course we want to come in and do a better job and win ballgames," Gonzalez said. "We've still got a chance to win the series and that's really what it's all about. You've got to stay grinding, stay positive, don't look back and keep working hard."