Honoring Jackie 'hits home' for Jackson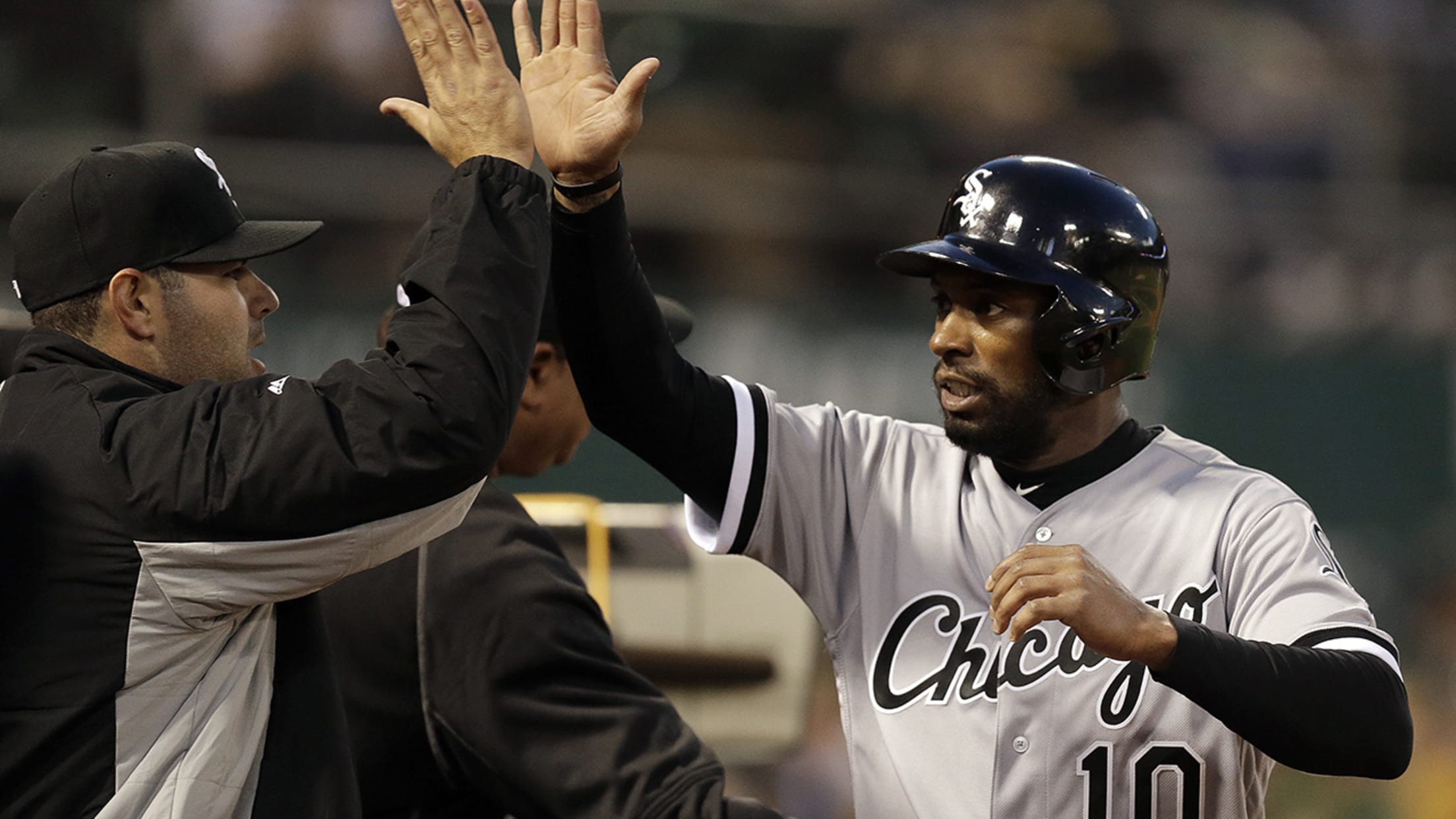 Austin Jackson and his teammates will wear No. 42 for Jackie Robinson Day. (AP) (Ben Margot/AP)
MINNEAPOLIS -- When Austin Jackson was in elementary school, he remembers doing a paper on Hall-of-Famer Jackie Robinson."I had to do quite a bit of research," a smiling Jackson said. "I would be lying if I told you I remember all that stuff, but at the same time, it's something
MINNEAPOLIS -- When Austin Jackson was in elementary school, he remembers doing a paper on Hall-of-Famer Jackie Robinson.
"I had to do quite a bit of research," a smiling Jackson said. "I would be lying if I told you I remember all that stuff, but at the same time, it's something that I chose to do, and I'm glad I did it."
The White Sox center fielder's connection to Robinson continues on Friday night against the Rays, when all baseball players, coaches and managers don jersey No. 42 in honor of the man who broke Major League Baseball's color barrier for the Brooklyn Dodgers on April 15, 1947. Robinson's baseball greatness was part of a bigger picture influence that he had on society itself.
"Especially during a time where you know it wasn't easy to really take a stand for what you believed in, and it let you know that it was bigger than the game of baseball," Jackson said. "It was bigger than anything that anybody was going through from a selfish standpoint. He liked to play the game of baseball, and he was good at it. He was able to open up eyes by coming out and playing a game that is still considered a kids' game."
Added manager Robin Ventura: "It's our little way of celebrating that, and it's important. It's bigger than baseball, but because it's baseball where it happened, it's a great way to celebrate."
Jackson believes that Robinson's actions and career "opened up so many eyes" and "inspired a lot of people to get over whatever things were going on at that time."
"Obviously, it's a great thing that MLB does to really recognize and honor Jackie Robinson, and being able to see everybody with that No. 42 on their back really means a lot," Jackson said. "It hits home.
"You realize everything that he went through on a personal level, but what he did for the game of baseball is what really touches everybody."