White Sox trying to keep right mindset amid funk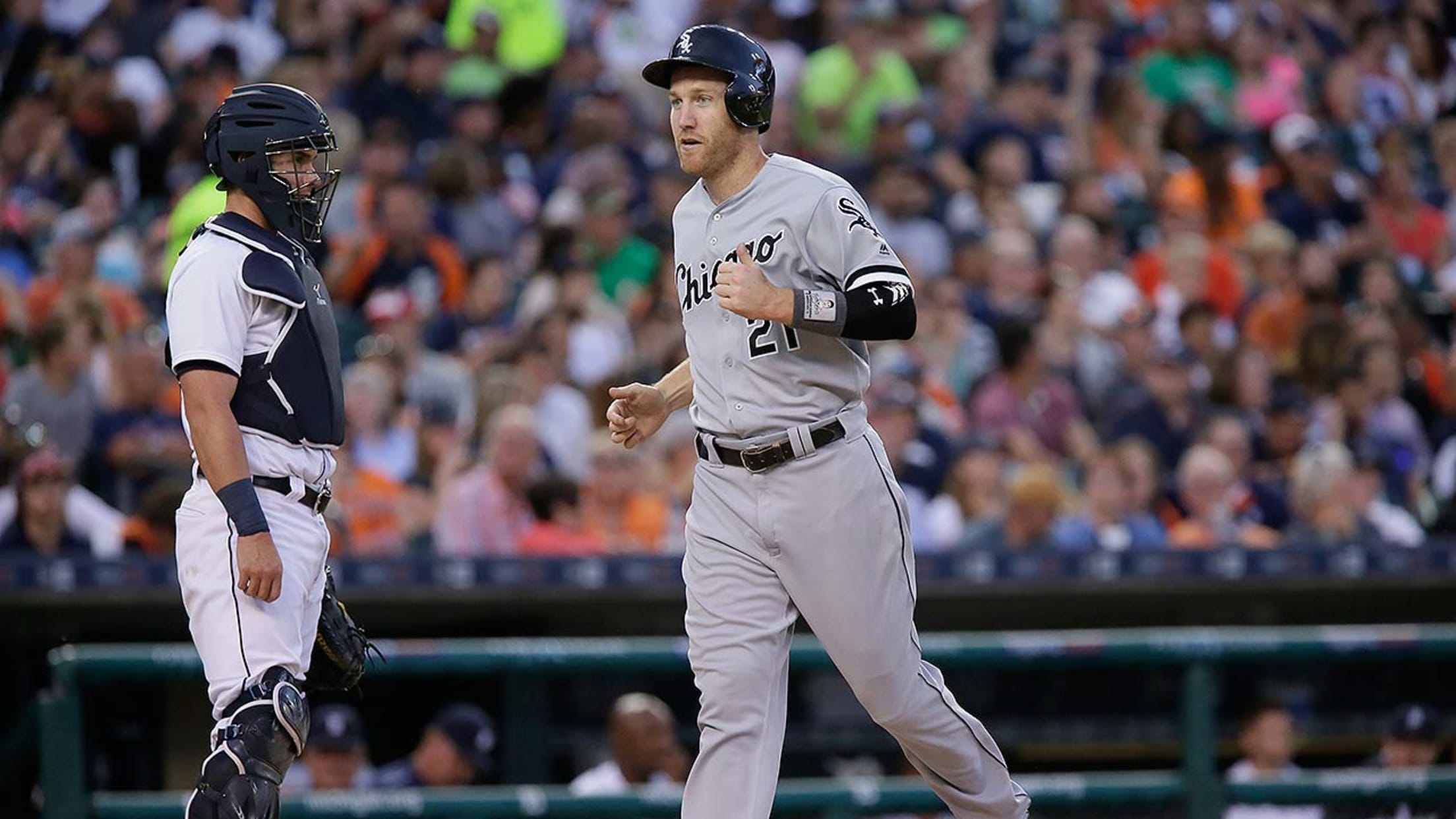 "When you go up in the game, you have to keep pushing," Todd Frazier said of Chicago's offense. (AP)
DETROIT -- The frustration expressed by White Sox ace Chris Sale following Saturday's loss to the Tigers, imploring the team to do whatever is needed to stop losing games, is not exclusive to the southpaw.Third baseman Todd Frazier, who already has emerged as a clubhouse leader in his first season
DETROIT -- The frustration expressed by White Sox ace Chris Sale following Saturday's loss to the Tigers, imploring the team to do whatever is needed to stop losing games, is not exclusive to the southpaw.
Third baseman Todd Frazier, who already has emerged as a clubhouse leader in his first season with the team, was focused Sunday on the offense doing more to help the team get out of this 6-17 drought in the past 23 games.
"As hitters, we have to learn basically you can't win getting only two runs," Frazier said. "When you go up in the game, you have to keep pushing and pushing and get as many runs as possible. It's everybody. It's me included.
"We just have to learn how to stomp on people's throats, for lack of better words. The more runs we get, the more we push them down to keep them out of the game. We say, 'Try to keep them in slam range.'
"A team is one pitch away, including us, from getting back into a game from a home run. It's the biggest killer in baseball. You score runs and that's how you win. We have to keep fighting as hitters and keep learning how to, that killer instinct. We haven't had it the last couple of days."
Even with the encouraging addition of James Shields to the starting rotation, it can be difficult for a team to maintain good morale during a prolonged funk such as the one experienced by the White Sox. Frazier added the team is having fun, but they have to relax and take care of the little things.
"It's been tough," White Sox closer David Robertson said. "We've had little blips of ups here, but we just gotta keep fighting and keep playing good baseball. We are just coming up a tick short every now and then, and we need to figure out what it is and get it back and start winning some ballgames."
Banged up White Sox move forward
Austin Jackson was set to miss his sixth straight game Sunday due to turf toe in his left foot. If Jackson is unavailable for Tuesday's start of the homestand against the Nationals, then manager Robin Ventura said a back-dated trip to the disabled list would be possible. The White Sox expect left fielder Melky Cabrera to return from family emergency leave by Tuesday.
Jason Coats, who collided with J.B. Shuck while grabbing a Miguel Cabrera flyout in his Major League debut Saturday, returned to the lineup Sunday and was hitting second. Coats received five stitches in his lip and had a swollen chin.
Robertson hosts charity event
Robertson and his foundation, "High Socks for Hope," will hold a casino night on Monday at the Palmer House Hotel in Chicago. Proceeds from the evening will benefit a High Socks For Hope program in Chicago for veterans with Alzheimer's Disease called "Bringing Art to Life Chicago," as well as support long-term disaster relief in Aliceville, Ala.
"We thought it would be something different to have the guys come to and hopefully raise some money," Robertson said. "Have some fun playing, great giveaway prizes and in the end, hopefully we will have a lot of funds to use to help some people out."