After return, Cedeno could be key 'pen piece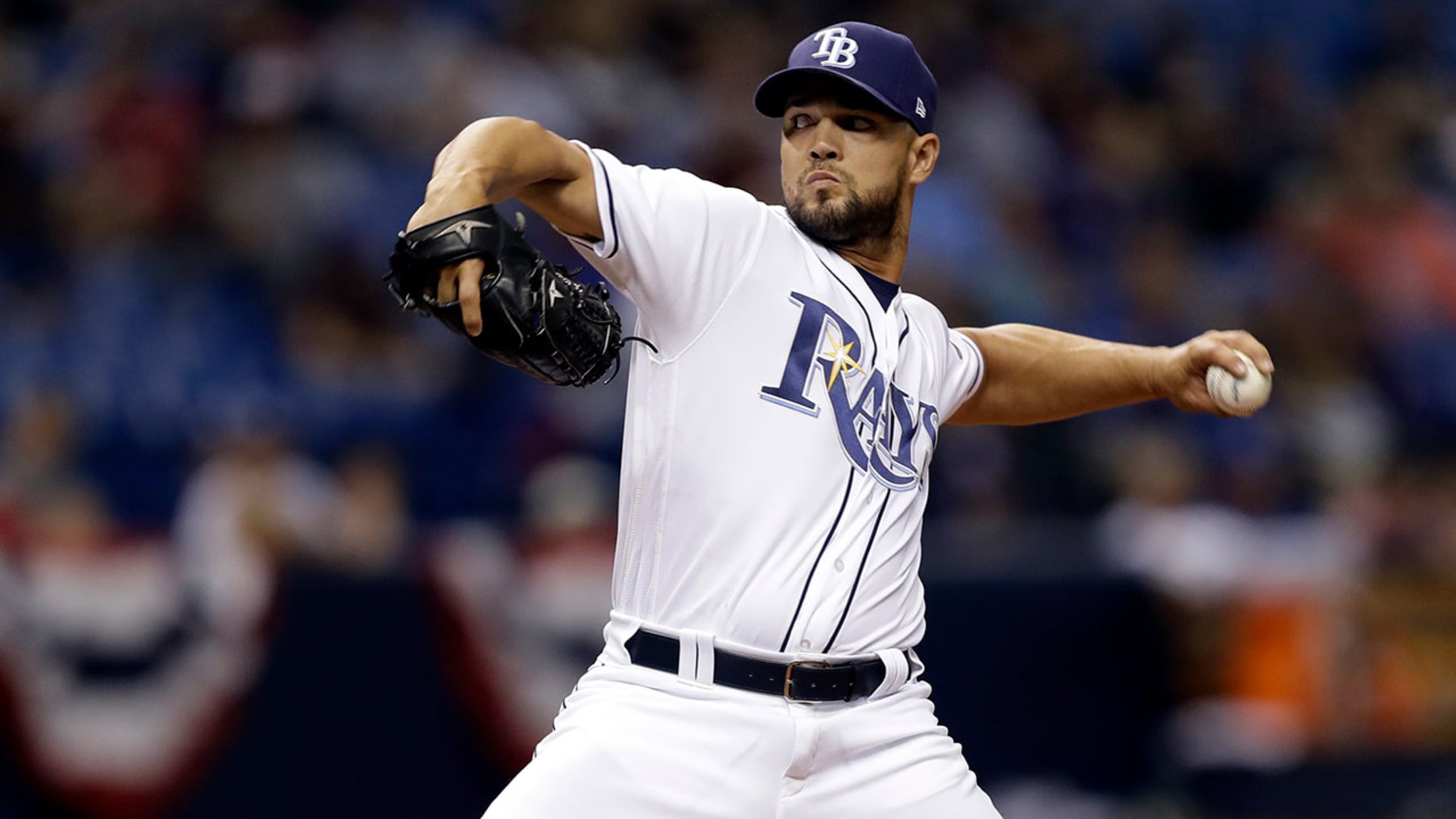 Xavier Cedeno had a 3.70 ERA and 43 strikeouts in 41 1/3 relief innings for the Rays in 2016. (AP/Chris O'Meara)
ST. PETERSBURG -- Xavier Cedeno could prove to be the X-factor for the Rays' bullpen going down the stretch.With the July 31 non-waiver Trade Deadline looming, speculation about whom the Rays might try to acquire to bolster the roster usually lands on bullpen pieces.In that vein, Cedeno -- a left-handed
ST. PETERSBURG -- Xavier Cedeno could prove to be the X-factor for the Rays' bullpen going down the stretch.
With the July 31 non-waiver Trade Deadline looming, speculation about whom the Rays might try to acquire to bolster the roster usually lands on bullpen pieces.
In that vein, Cedeno -- a left-handed specialist, might be one of the bullpen pieces the Rays add -- even though he's already on their roster. But while he's close to returning, he still has a lot of hurdles to cross before his return.
The left-hander experienced left forearm tightness early in the season and went on the disabled list on April 21. He was transferred to the 60-day DL on May 18. He's been throwing off flat ground and has stretched out his throws to 135 feet, so the next significant step will be throwing off a mound.
Cedeno said he'll likely start throwing off a mound around the end of July, though he won't throw from the top of the mound intially. Once he does begin throwing off the top of the mound, he'll need to have five mound sessions, two live batting practices and five appearances in a game.
"Seems to be bouncing back, feeling pretty good, but there's still quite a bit of time there," said Rays manager Kevin Cash. "We want to make sure we do it right with X."
Because Cedeno normally pitches to one or two batters per appearance, he can be expected to make a quicker return than a starting pitcher, who must build up endurance, or get "stretched out" to throw 100-plus pitches.
"I'll be there in September," said Cedeno, noting he's optimistic about being on the right track.
Even if Cedeno can be expected to return, the Rays still will likely try to pick up a bullpen piece or two before the Trade Deadline passes.
Bill Chastain has covered the Rays for MLB.com since 2005.