Judge to appear on 'Yankees Access' Sunday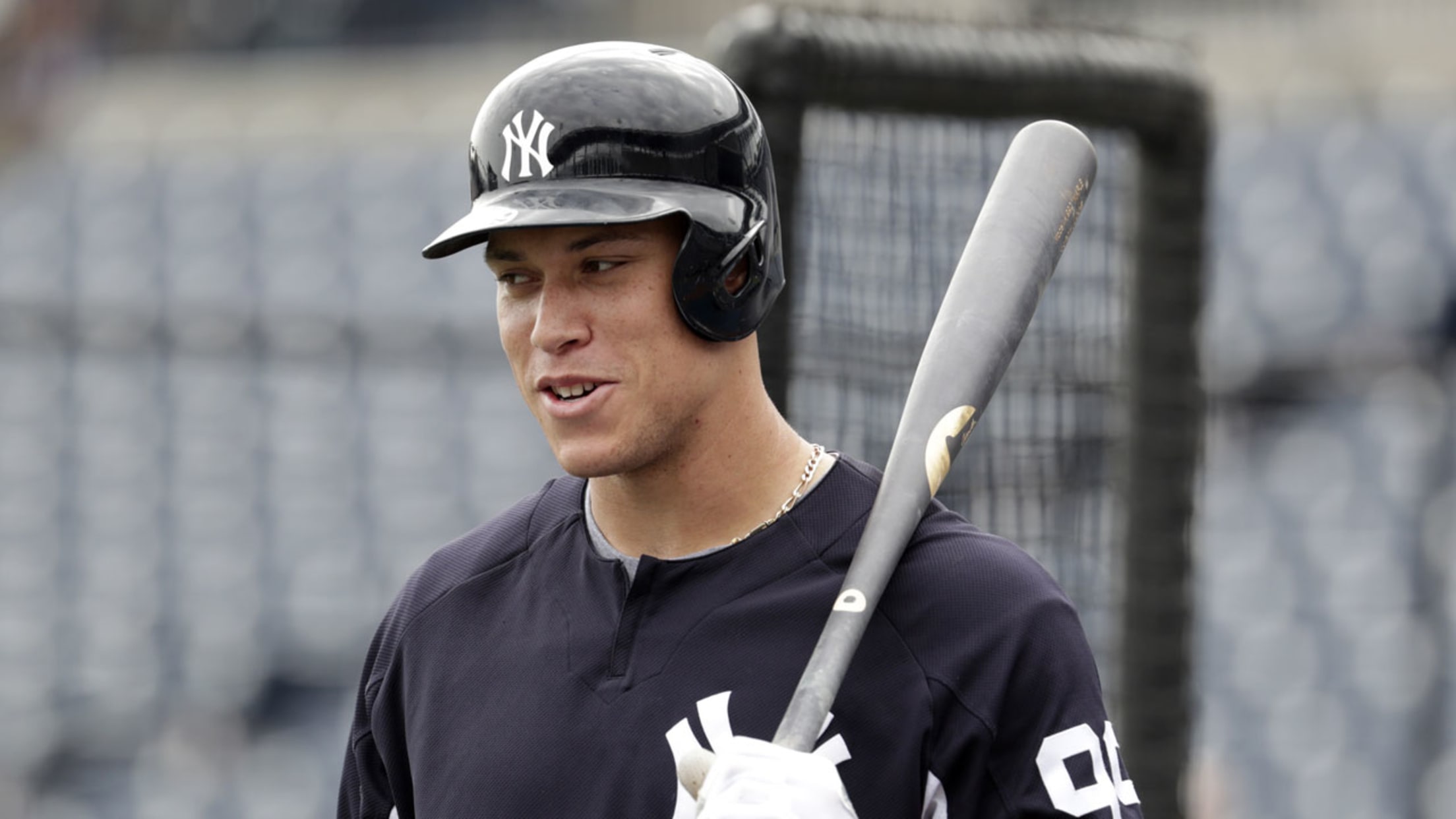 Yankees right fielder Aaron Judge became the talk of baseball while slugging his way to the 2017 American League Rookie of the Year Award. On Sunday, fans can get an inside glimpse at how Judge recorded such a historic freshman campaign.Judge will appear on the YES Network's "Yankees Access" television
Yankees right fielder Aaron Judge became the talk of baseball while slugging his way to the 2017 American League Rookie of the Year Award. On Sunday, fans can get an inside glimpse at how Judge recorded such a historic freshman campaign.
Judge will appear on the YES Network's "Yankees Access" television program, which is set to air at 4 p.m. ET on Sunday immediately following their Spring Training matchup against the Rays. On the program, the slugger breaks down the swing changes that transformed him from a player fighting for a starting job last spring to becoming one of the most dominant offensive forces in the game.
Judge will also discuss how he studied tape of famous hitters like Barry Bonds, Jose Pujols and even Babe Ruth, along with how veteran teammates Brett Gardner, Matthew Holliday and Carsten Sabathia helped him thrive in his first Major League season.
:: Spring Training coverage presented by Camping World ::
"Now that I did it last year, I want to improve on that and get better," Judge said of his rookie season. "I don't want to be one game away from the World Series. I want to not only make it to the World Series, but win a World Series."
"Yankees Access: Aaron Judge" will also feature an interview with Judge's parents, Wayne and Patty and footage of the slugger's workouts in preparation for 2018. Jack Curry of the YES Network will host the half-hour program.
"In nearly 30 years of covering baseball, I've had the opportunity to talk hitting with many elite players, everyone from Don Mattingly to Albert Pujols to Derek Jeter," said Curry. "Judge's insight about his preparation, his approach and his swing was as comprehensive as any of those players and made this trip into his hitting laboratory a memorable experience."