Yanks claim righty Somsen, send him to Triple-A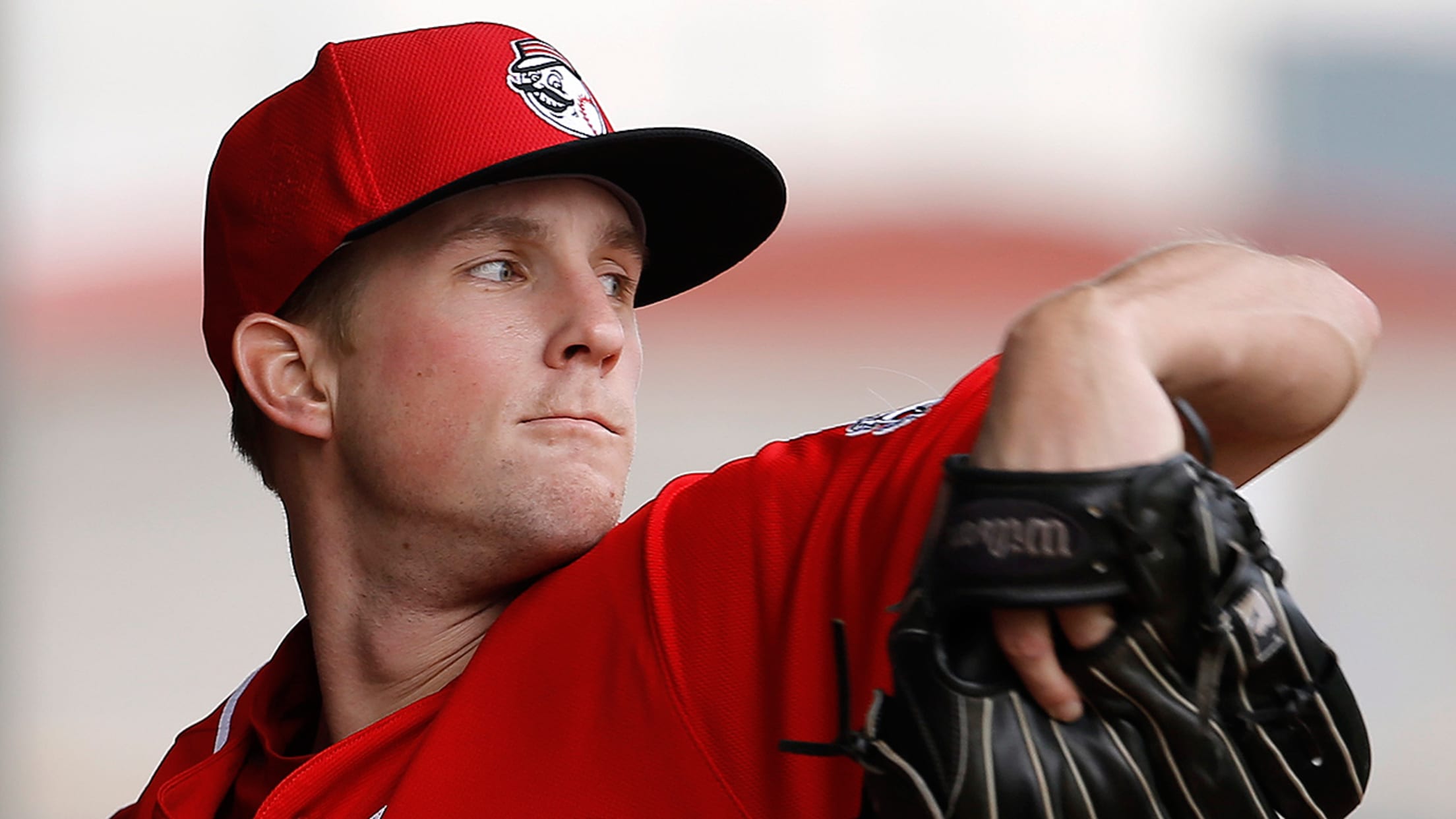 Layne Somsen has 183 strikeouts in 183 2/3 Minor League innings. (AP)
The Yankees claimed right-hander Layne Somsen off waivers from the Reds on Tuesday and optioned him to Triple-A Scranton/Wilkes-Barre.Somsen, 26, made his Major League debut this season with the Reds, appearing in two games. He threw one scoreless inning in his first outing before allowing five runs in 1 1/3
The Yankees claimed right-hander Layne Somsen off waivers from the Reds on Tuesday and optioned him to Triple-A Scranton/Wilkes-Barre.
Somsen, 26, made his Major League debut this season with the Reds, appearing in two games. He threw one scoreless inning in his first outing before allowing five runs in 1 1/3 innings on May 16 against the Indians.
Somsen, the Reds' 22nd-round pick in the 2013 Draft, posted a 1.89 ERA in 10 appearances for Triple-A Louisville this season. He is 9-5 with a 2.50 ERA in 86 Minor League games (seven starts) over parts of four seasons.
The Yankees' 40-man roster is now full.